Louisiana Tech ranks as a top U.S. university for cyber security
Louisiana Tech University has been ranked among the most affordable U.S. universities to offer degree options in cyber security.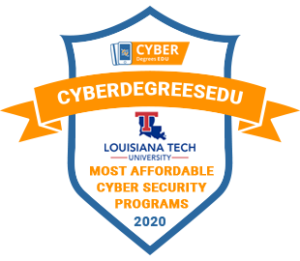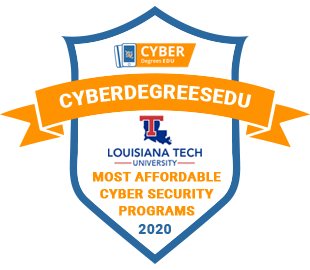 The University was ranked number 36 in Cyber Degrees EDU's "Top 55 Most Affordable Cyber Security Schools and Colleges in the U.S." for its computer science and cyber engineering degrees.
The Cyber Security concentration of the Louisiana Tech Computer Science program provides graduates with hands-on experience in cyber security, networking, and artificial intelligence. Students in the Cyber Engineering program build expertise in computer forensics, cryptography, cyber security, and vulnerability assessment.
Students who excel in either program may be eligible for the CyberCorps: Scholarship for Service program, which provides scholarships and internship opportunities in exchange for a commitment to work in a cyber security field for the U.S. government after graduation.
"It's always encouraging when Louisiana Tech and its programs get national recognition," Dr. Ankunda Kiremire, program chair and lecturer of computer science, said. "It confirms the faculty's hard work, as well as the students' brilliance and diligence."
Cyber Degrees EDU evaluated tuition, number of applicants, percent of admitted applicants, enrollment, retention and graduation rates, student-to-faculty ratio, average graduate salary, and 10-year return on investment of universities throughout the country to select universities and programs to rank.
Read the complete ranking list at Cyber Degrees EDU.