Civil Engineering alum named to LeadershipITE program through Institute of Transportation Engineers
Louisiana Tech University alumna Anamaria Torres (civil engineering '12), has been selected for the 2021 LeadershipITE program through the Institute of Transportation Engineers, an international association of transportation professionals.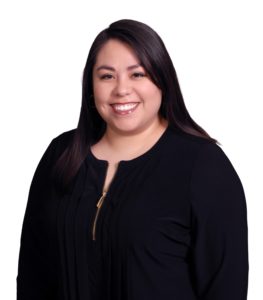 Torres has nearly a decade of experience in transportation engineering, completing internships with the Louisiana Department of Transportation and Development, the University of Texas at Austin, and the Arkansas State Highway and Transportation Department while she was a student at Louisiana Tech. She is currently a traffic engineer at Stantec in Austin, Texas, where she has been employed since 2016.
While at Tech, Torres was a member of the University's American Society of Civil Engineers (ASCE), Society of Women Engineers (SWE), and the University's Lagniappe yearbook. Torres, the vice president and president-elect for the Capital Area Section of the Institute of Transportation Engineers, says that her experiences with Tech's organizations helped shape both her attitude toward teamwork and collaboration and helped sharpen her professional skills.
"My involvement in different organizations both within and outside of the College of Engineering and Science (COES) is what made my Louisiana Tech experience so memorable. There were many bridge fabrication days and construction assembly practices with the ASCE steel bridge team where I learned that patience and teamwork are key to a successful team. My passion for STEM (science, technology, engineering, and mathematics) outreach was ignited through my participation with the Engineering & Science Day and Future Engineers Day events, and I make it a point to volunteer for as many mentorship and STEM outreach opportunities that I can in my professional organizations. Outside of COES, I was the Lagniappe Academics Section editor and Editor-in-Chief where I received invaluable experience in publishing that I still tap into for engineering report and project proposal writing and review."
Jeffrey A. Pike, senior lecturer of civil engineering and construction engineering technology at Louisiana Tech University, says that Torres's devotion to and aptitude for civil engineering were apparent during her tenure as a Tech student.
"It comes as no surprise to me that Anamaria continues to be recognized for excellence. I first met Anamaria in the fall of 2009 when she aced our civil engineering materials lab. That was just the beginning of my time to see her shine as a future civil engineer. Later, her exemplary performance in our structural analysis and design and elementary fluid mechanics courses reinforced the first impression she had made. Everyone on faculty could see her huge potential. She was an active leader on our winning steel bridge competition team. I was pleased to see her selected as one of only two juniors in her class for an Outstanding Student Award from our College. Anamaria sets the example for others on the path to licensure as a professional engineer. I admire her willingness and ability to make a positive impact in our world as a leader and as an engineer."
For Torres, who has known she wanted to become a civil engineer since high school, the Institute of Transportation Engineers has provided networking and collaboration opportunities that she hopes to expand through the LeadershipITE program.
"During my time in ITE I have enjoyed connecting with and learning from other professionals in the industry, some of whom are graduates of LeadershipITE. Upon further research, I found that LeadershipITE is specifically built for transportation professionals that want to learn and develop skills to be a successful leader. I believe by participating in LeadershipITE I will continue in my goal of growing as a person and a professional."
Torres also received a Master of Science in Transportation Systems Analysis & Planning from Northwestern University in 2014.
ITE is a community of nearly 16,000 transportation professionals including, transportation engineers, transportation planners, consultants, educators, technologists, and researchers, working in more than 75 countries. ITE promotes professional development and career advancement for its members, supports and encourages education, identifies necessary research, develops technical resources including standards and recommended practices, develops public awareness programs, and serves as a conduit for the exchange of professional information. The LeadershipITE Program helps participants understand, accept, empower, and adapt for others, develop their communications skills, increase efficiency in networking and advocating for the transportation industry, and become more confident in their roles as transportation professionals.