COLLEGE OF ENGINEERING & SCIENCE
Nanosystems Engineering at Louisiana Tech University
Who Are Nanosystems Engineers?
Nanosystems engineers are multidisciplinary engineers who can synthesize nanoscale materials such as carbon nanotubes and optimize the processes, work in the semiconductor industry as process engineers, or further their education with a graduate degree and then do research in industry, a national lab, or a university.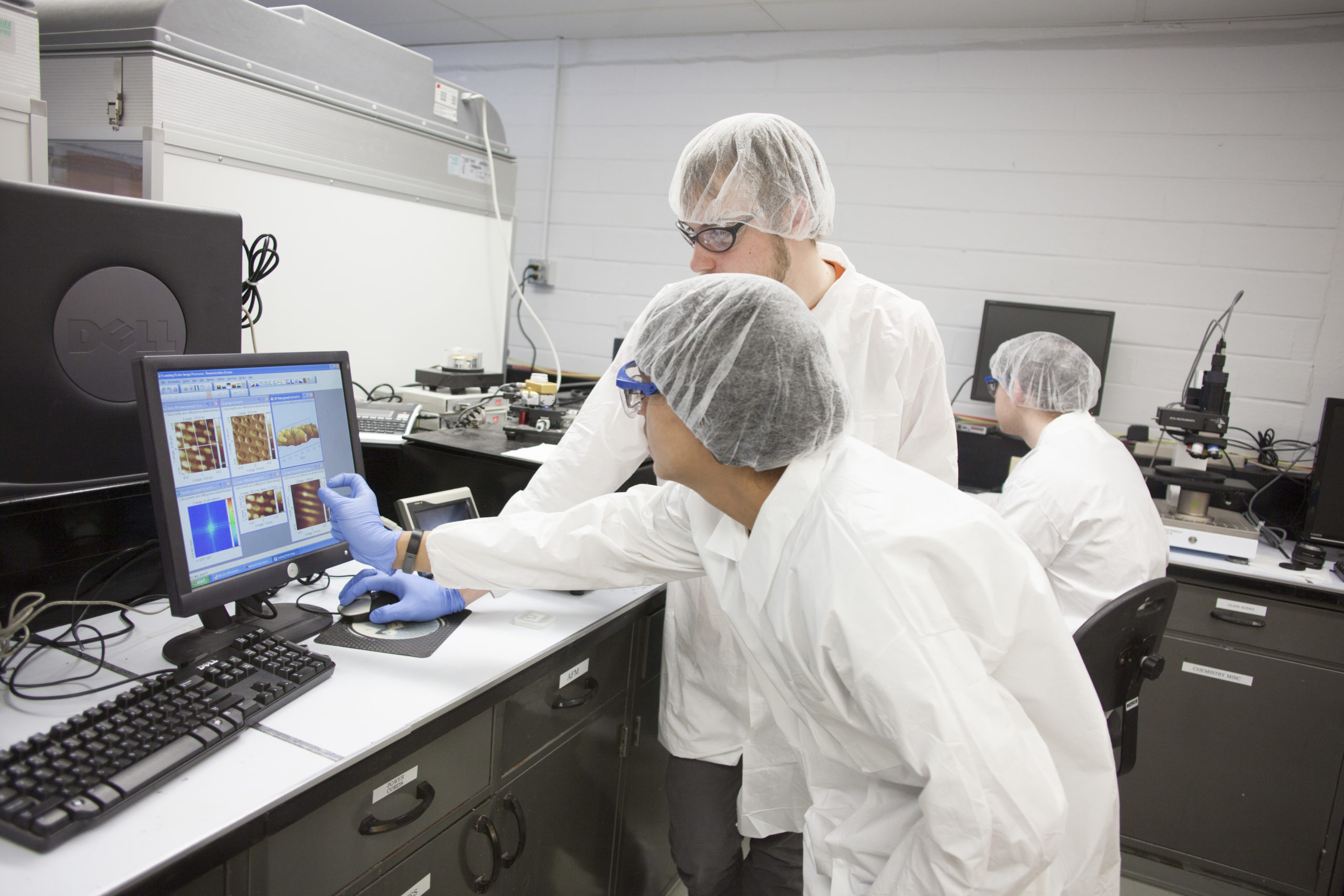 What Can Louisiana Tech Nanosystems Engineers Do?
The unique, interdisciplinary experience that Louisiana Tech's Nanosystems Engineering students receive prepares them to develop semiconductors for electronics applications, pharmaceutical and biomedical equipment or sensors, and automotive and military parts.
In addition to holding positions in nanotechnology, Louisiana Tech nanosystems engineers are hired by employers seeking fabrication, process, design, research, test, and microelectronics packaging engineers and earn an average of $90,000 a year.
Alumni of this program work with established semiconductor corporations like Micron Technology, Inc., GlobalFoundries, and Texas Instruments Incorporated. They also pursue graduate degrees, and many are enrolled in world-renowned programs at universities like the University of Wisconsin-Madison, Carnegie Mellon University, the Catholic University of Leuven in Belgium, Oregon Health and Science University, and Colorado School of Mines.
Mathematics
Calculus I-IV, Differential Equations, Numerical Methods
Sciences
Physics, Solid State Physics, Chemistry and Lab, Organic Chemistry and Lab, Biological Principles
Engineering
Engineering Problem Solving I-III, Statics and Mechanics of Materials, Electrical Engineering and Circuits, Thermodynamics, Basic Measurements
Nanosystems Engineering
Engineering Materials, Fundamentals of Nanosystems Engineering with Lab, Nanomanufacturing with Lab, Nanosystems Modeling, Micro/Nano Measurements, Nanosystems and Devices, MEMS and NEMS, Advanced Materials for Micro/Nano Devices and Systems, Solid State Electronics, Capstone Senior Design I-III
Programming
Computer Programming for Engineers and Scientists, Arduino, MATLAB, COMSOL, PSPICE
Are You Interested In Undergraduate Research Experiences?
As a Louisiana Tech Nanosystems Engineering student, you'll have opportunities to participate in undergraduate research at Louisiana Tech and to earn a spot in the National Science Foundation's research opportunities for undergraduate (REU) students. In the REU program, you'll spend the summer collaborating with a team at another university, adding to your experience and improving your hireability.
What Can Nanosystems Engineering Students Expect at Louisiana Tech?
As a Louisiana Tech Nanosystems Engineering student, you'll begin your education with the University's Living with the Lab course series, which will provide you with hands-on experience starting your first quarter. By the end of your first year, you'll present a prototype of your freshman project at the College of Engineering and Science Design and Research Conference.
Over the course of your academics, you'll concentrate in one of five areas: biomedical, chemical, electrical, mechanical, or microsystems engineering. You'll get a strong background in chemistry, math, physics, nanotechnology, and your concentration area.
Multiple lab sessions are integrated into the curriculum to allow you to learn important laboratory techniques to produce, characterize, simulate or model nanomaterials or devices. You'll also learn how to use machines commonly used in the industry and have the opportunity to work with faculty on research projects in the electrical properties of 3D printed structures, self-assembled clay nanotubes, vibration energy harvester, sensors for health monitoring, and morphology of polymer-fullerene thin films.
The culmination of a four-year ABET-accredited curriculum is the Nanosystems Engineering Senior Design project. You will present your project results with your team during the College of Engineering and Science Design and Research Conference in May of your senior year.
What Makes Louisiana Tech's Nanosystems Engineering Program Stand Out?
Nanosystems Engineering is a multidisciplinary major that encompasses sciences (chemistry, physics, biology), engineering, and nanotechnology. The breadth of expertise among the faculty provides students with an exceptional educational experience covering nanoscience and nanotechnology. It prepares graduates well for professional practice in this interdisciplinary field or graduate studies.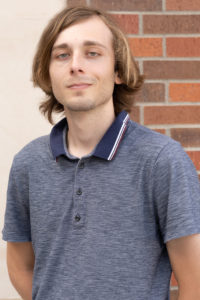 I feel that both the hands-on skills and advanced courses taught throughout the Nanosystems Engineering curriculum will provide any student with a competitive edge in their future academic or industrial career. My favorite part of the program was learning how to manufacture nanomaterials in the third year while simultaneously experimenting with industrial scaling techniques. Moreover, the bountiful resources and support provided by the program's faculty allowed me to thrive both inside and outside the classroom.
Undergraduate Studies Office: 318.257.2842
Follow Us on Instagram, Facebook, LinkedIn, and Twitter @LATechCOES and on YouTube @COESLouisianaTech.