COLLEGE OF ENGINEERING & SCIENCE
The Next Gen Conversations: Albany @ Tech
Join us for the 2024 Albany Conversation on June 11-15, 2024.
About the Albany Conversations
In 1979, Professor Ramaswamy H. Sarma invited a few of his scientific colleagues for a Conversation at the State University of New York in Albany.  Since then the Albany Conversations on Biomolecular Structure and Dynamics have continued every other year at SUNY.  The Conversations now include about 250-300 scientists from over 20 countries.  Each five-day Albany Conversation began on a Tuesday in early June (of an odd year) with a welcome dinner and celebration, a Russian-Israeli party on Thursday night,  evening addresses by one or two Nobel Laureates, and a Big Feast on Friday.  Scientific sessions for each Conversation covered a wide range of computational, theoretical, and experimental aspects of biomolecular structure and dynamics. Speakers ranged from budding students to world-renowned experts. Posters were displayed for the duration of the meetings and served as conversation starters.  International collaborations were forged and several Nobel Laureates can trace their career development to the Albany Conversations.
After 20 Conversations spanning a 40 year period, Professor Sarma is retiring and seeking to hand over the Conversation to the next generation. A critical element of the success of the Albany Conversations has always been an environment, isolated from distractions, that supports extended conversations and fosters lasting relationships. After careful consideration, Louisiana Tech University in Ruston, Louisiana, was identified as providing an ideal setting for continuing the Conversations.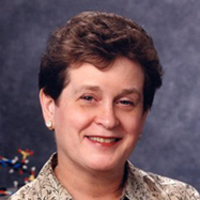 Dr. Wilma K. Olson, Mary I Bunting Professor of Chemistry
The Next Gen Conversations: Albany @ Tech is excited to announce that Dr. Wilma K. Olson, Rutgers, the State University of New Jersey, Mary I. Bunting Professor of Chemistry and Chemical Engineering and Editor of the Biophysical Review, will give the keynote address for the 2024 conversations. Olson is an expert in genome architecture, crystallography, and base pair DNA supercoil. Previous to her current position, Olson was the Founding Director of the Rutgers University Center for Molecular Biophysics and Biophysical Chemistry. She earned her doctoral degree in Physical Chemistry from Stanford and a bachelor's degree in Chemistry from the University of Delaware. She has published more than 150 scholarly works and has been cited more than 10,000 times.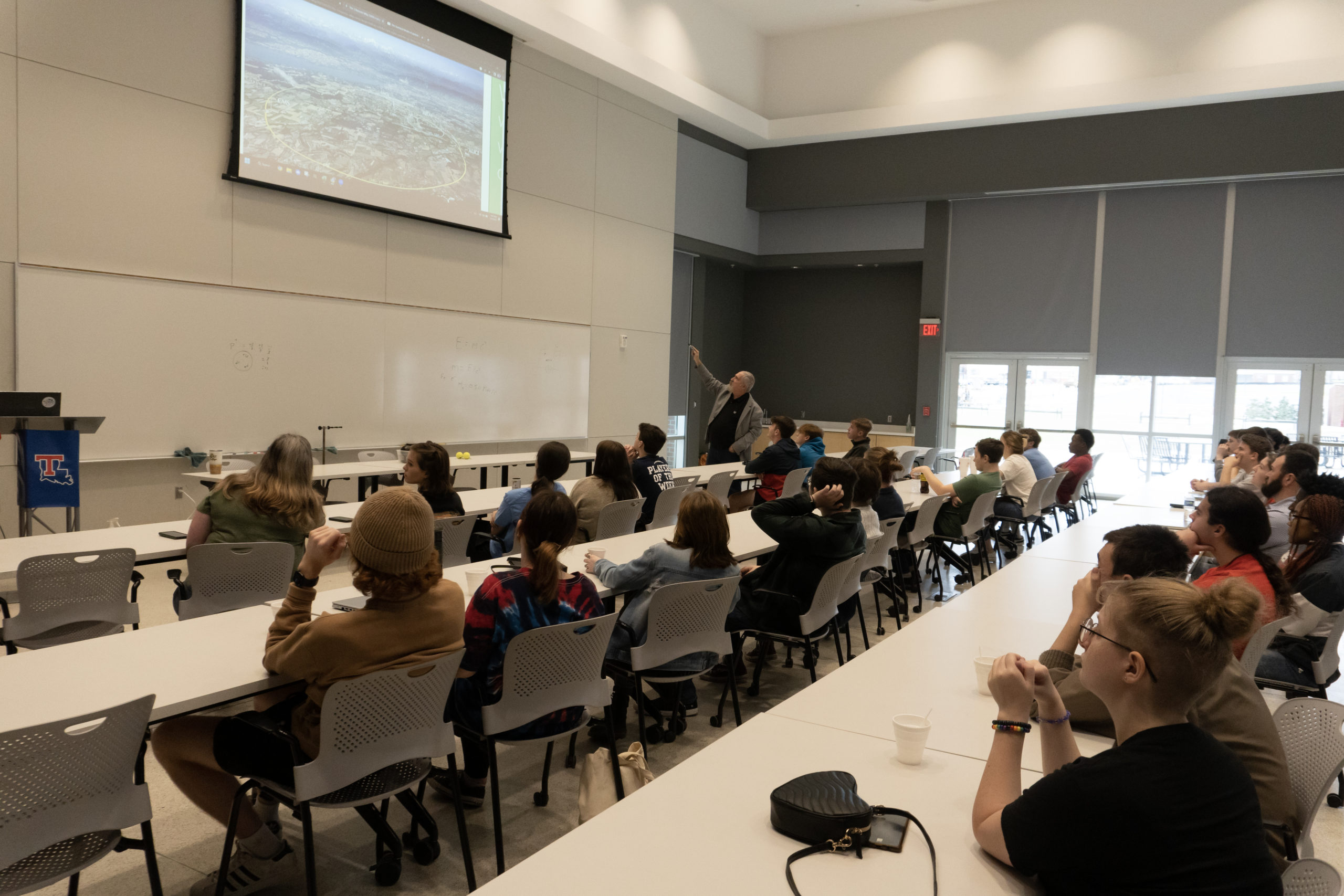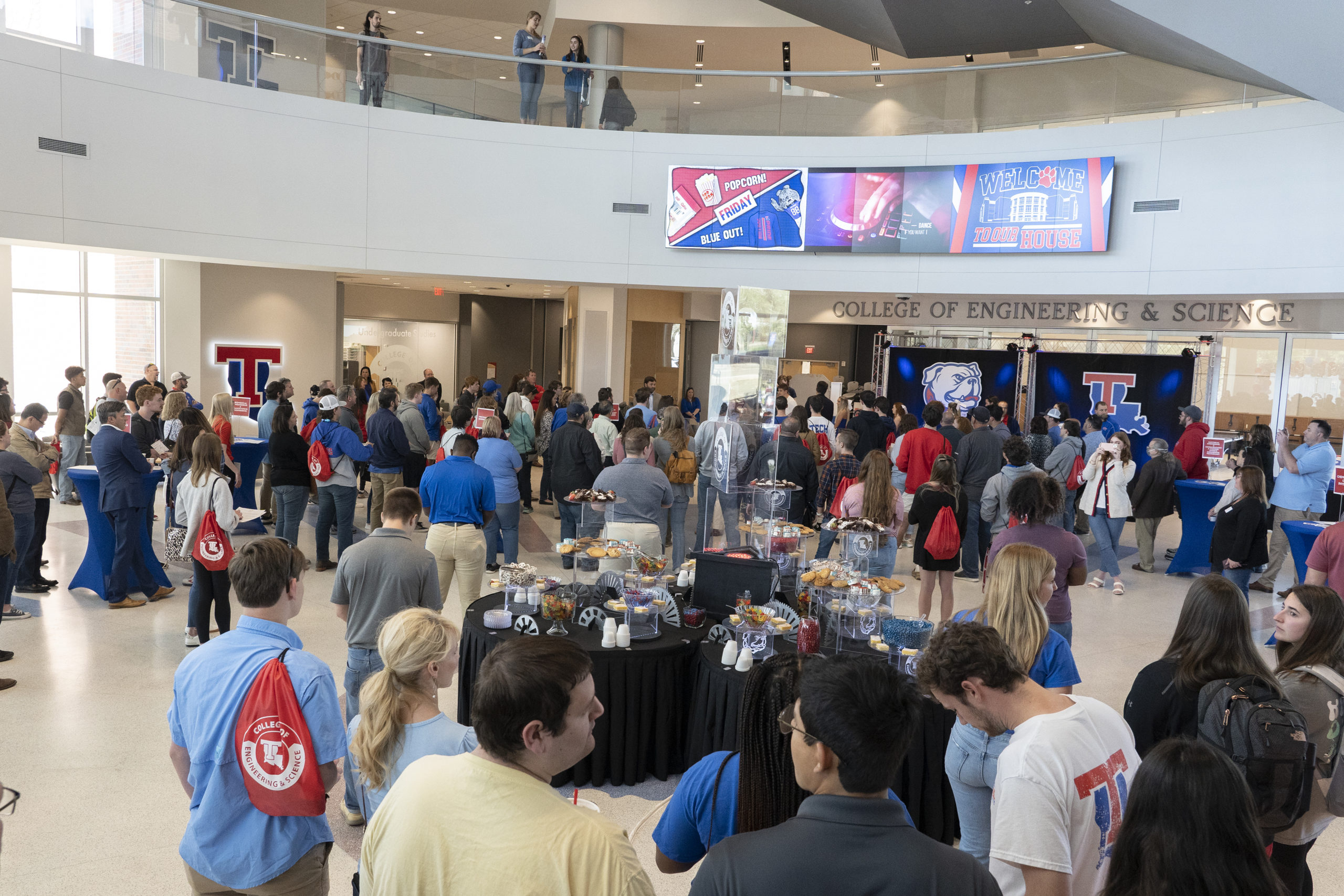 Registration
Opens Nov 1, 2023
Cost
Early Registration: $750  (includes all meals, dorms, sheets, a towel, a washcloth, shuttle to and from the Shreveport Regional Airport [SHV] and Monroe Regional Airport [MLU] and publication of abstract)
Where is the Conversation Held?
The Albany @ Tech: Next Gen Conversations will be held in the Integrated Engineering and Science Building (IESB) on Louisiana Tech's Ruston campus. The IESB is a 130,000-square-foot of facility that houses the University's first- and second-year Engineering and Science courses, research labs, and space and equipment for hands-on education, a large indoor atrium, and as an outdoor amphitheater for outreach activities and celebrations. The three-story facility is located on the large lot east of Tech Pointe. It spans along Homer Street from Dan Reneau Drive to Texas Avenue.
Where Am I Staying?
We've opened up Louisiana Tech's Legacy Park apartments for you. Legacy Park apartments consist of multiple two bedroom, one bath apartments and are located on the east side of campus along California Avenue. The complex is also composed of 10 townhome apartments, which are 4 bedroom, 2 bath apartments that house a total of 8 residents.  These townhomes have a spiral staircase and a beautiful large window and the ends of the buildings.  Some of our townhomes are reserved for our LLCs including: the Bridge to Bulldogs program and our Office of Multicultural Affairs.  All apartments in Legacy Park are fully furnished with twin XL size lofted beds, a couch, chair, desk, dresser, and wardrobe. Legacy Park is made up of Harper and Pearce Commons.
Amenities
Wifi and wired internet
Washer and dryer included
Central AC/Heat (controlled in unit)
Outdoor patio
Kitchen with full-size refrigerator and stove/oven combo
One bathroom with two sinks
Dresser
Desk w/ chair
Wardrobe
Chair
Couch or Loveseat
Coffee/End Table
80″ L mattress (Twin XL)