COLLEGE OF ENGINEERING & SCIENCE
Study with Us
As a Louisiana Tech College of Engineering and Science student, you'll get hands-on experience solving real-world problems. In your first year, you'll learn the foundations of your field. Throughout your studies, you'll build prototypes, participate in hackfests, and develop solutions to the problems that businesses, governments, and nonprofits face. Most importantly, you'll have opportunities to bond with your classmates through small classes and student organizations that will provide you with professional development, hands-on projects, and leadership experience.
Whether you join us as an undergraduate or graduate student, you'll have access to top-notch research and learning facilities and courses taught by experts in your field.
You belong at Louisiana Tech.
Louisiana Tech Giving Day!
YOUR UNIVERSITY.
YOUR IMPACT.
ONE FAMILY.

APRIL 20
During the 2021-2022 academic year, our students and faculty coordinated international competitions, developed new technologies and groundbreaking theories, established a new research center, and implemented a two-day Design and Research Conference for first- and fourth-year students. Most importantly, our project- and research-based curricula continue to prepare our graduates for success in the workforce.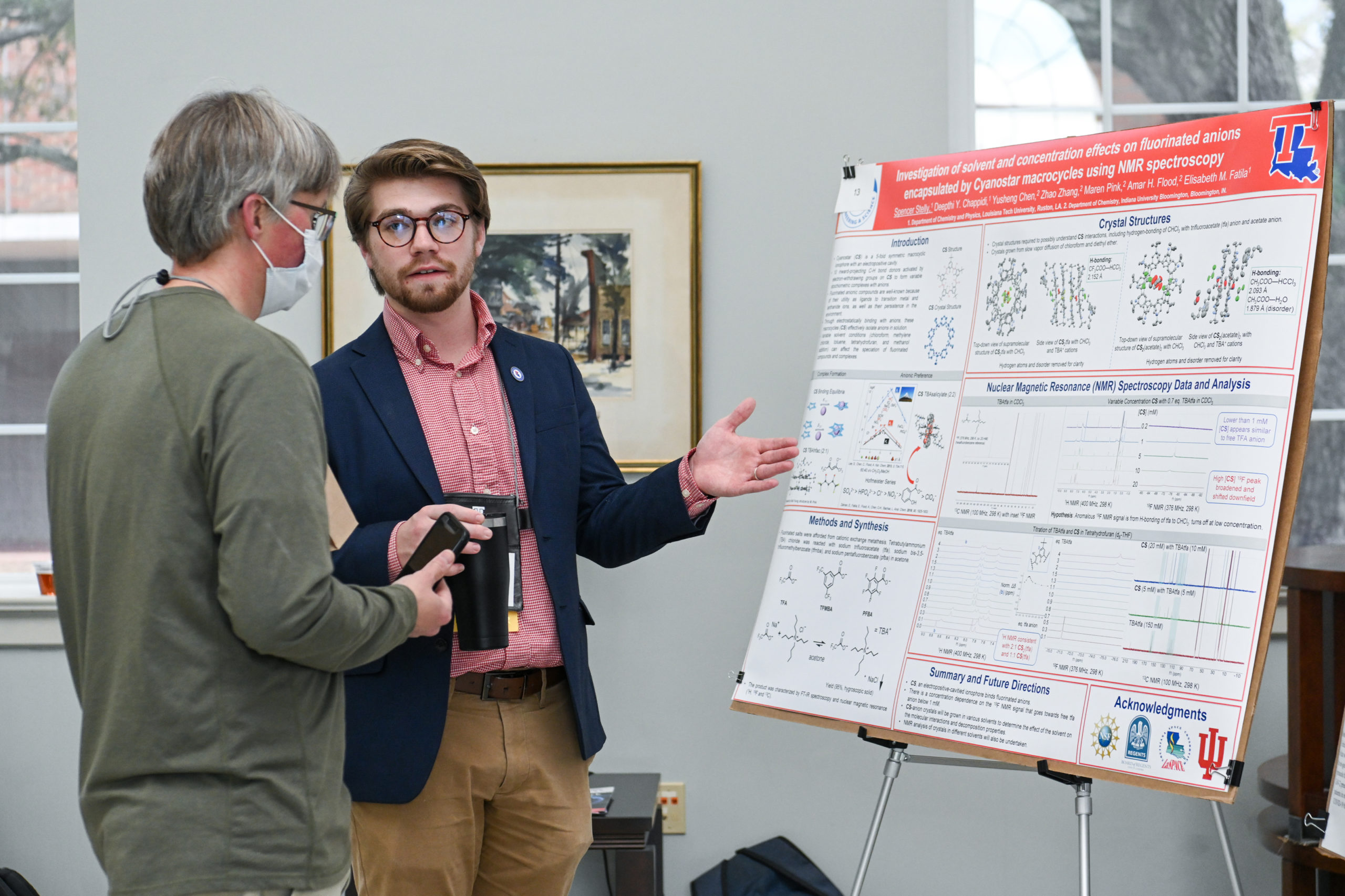 COES students earn awards at Undergraduate Symposium
The 2023 Undergraduate Research and Service-Learning Symposium gave Louisiana Tech University students the opportunity to step out of their comfort zones and present their work to faculty, staff, and other professionals.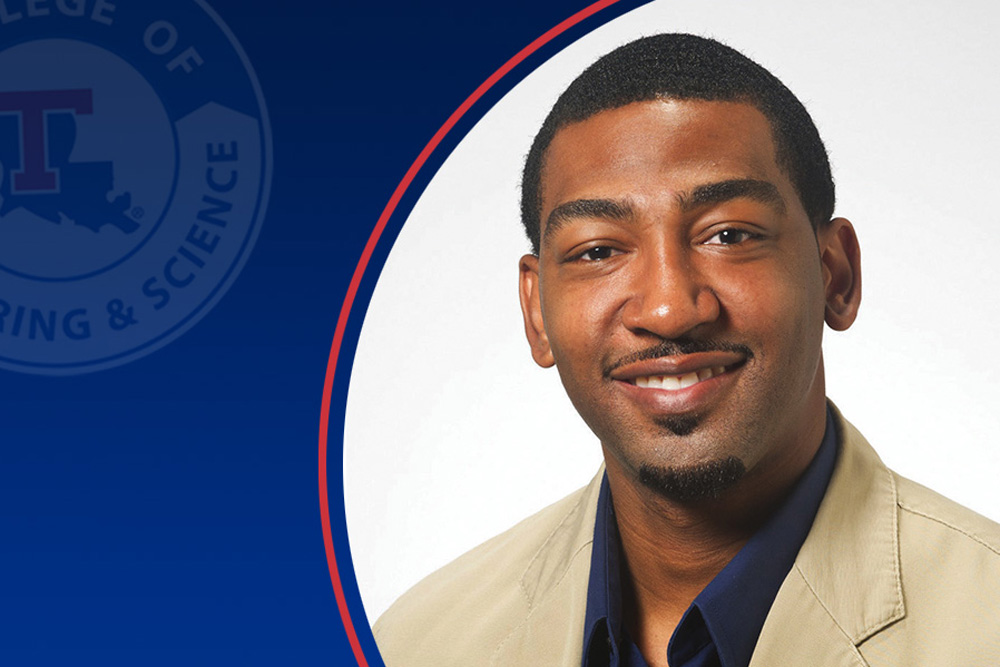 ORP Feature – Dr. Miguel Gates
Dr. Miguel Gates, program chair for Cyber Engineering, has used his unique experiences to inspire minority students to embrace meaningful careers through cyber education scholarship and research.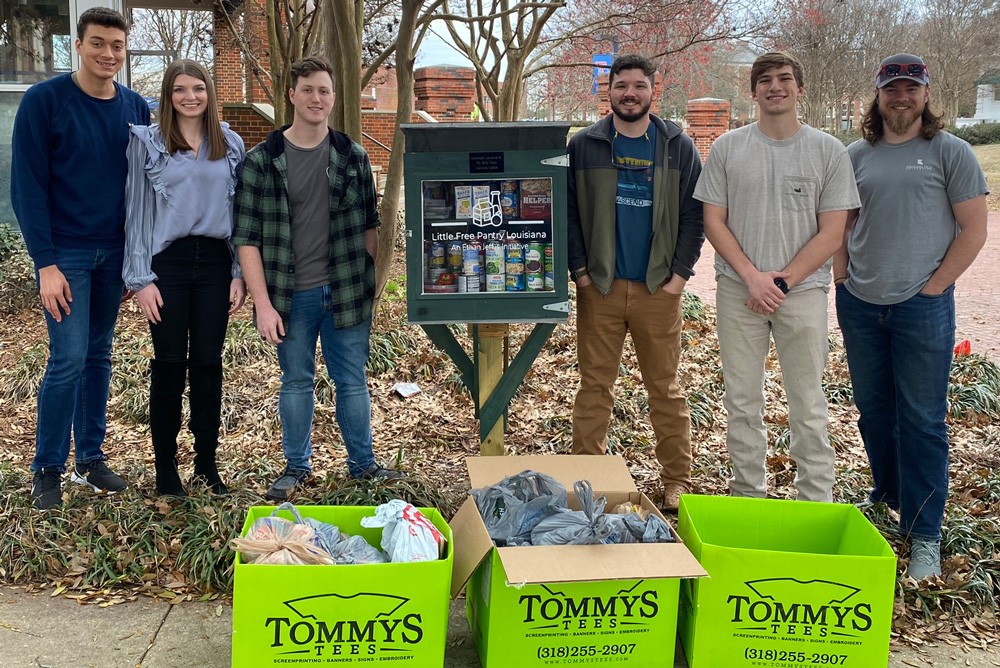 Newly formed LSPS chapter hold successful food drive
When students in the Construction Engineering Technology program pitched the idea of founding a Louisiana Surveying Professional Society (LSPS) chapter on Louisiana Tech's campus, Reginald Jeter, program chair, gladly signed on as advisor.
2022 ALUMNUS OF THE YEAR
Adamantios K. "Diamond" Gorgolis ('66, '67)
Adamantios K. "Diamond" Gorgolis is the 2022 Distinguished alumnus for the College of Engineering and Science. In 1962, he moved from Greece to the U.S. to pursue his degree at the then Louisiana Polytechnic Institute. He earned his BS in Mechanical Engineering in 1966, and then earned his MS in Mechanical Engineering in 1967. Gorgolis built a 30-year career as an engineer before retiring in 2002, and now supports student assistantships at Louisiana Tech so that other students can pursue their academic goals.
Dr. Harry Hogan (Biomedical Engineering)
Henry "Hank" Lee Sinclair (Chemical Engineering)
Dr. Tiffany Jarrell Prentice (Chemistry)
Dan Brown (Civil Engineering)
Thomas Bont (Computer Science)
Mr. Reginald "Reggie" Jeter (Construction Engineering Technology)
Nicholas "Nick" Brown (Electrical Engineering)
Sam Maggio, III (Electrical Engineering Technology)
Justin Routon (Industrial Engineering)
Dr. Nathan Ponder (Mathematics and Statistics)
Arne E. Aamodt (Mechanical Engineering)
Dr. Ronald Perritt (Physics)