COLLEGE OF ENGINEERING & SCIENCE
Study with Us
As a Louisiana Tech College of Engineering and Science student, you'll get hands-on experience solving real-world problems. In your first year, you'll learn the foundations of your field. Throughout your studies, you'll build prototypes and do intensive research to develop solutions to the problems that businesses, governments, and nonprofits face, and you'll have opportunities to participate in hackfests. Most importantly, you'll have opportunities to bond with your classmates through small classes and student organizations that will provide you with professional development, hands-on projects, and leadership experience.
Whether you join us as an undergraduate or graduate student, you'll have access to top-notch research and learning facilities and courses taught by experts in your field.
You belong at Louisiana Tech.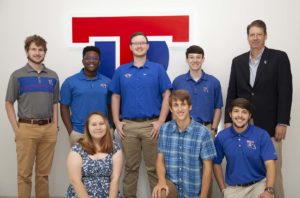 Seven students enrolled in Louisiana Tech University's intensive Computer Science and Cyber Engineering programs have pledged to devote the first two years of their careers to helping the United States government combat cyber terrorism and improve its cyber defense mechanisms.
Computer Science student Karina Chang of Corpus Christi, Texas, and Cyber Engineering students Joseph Brown of Covington, Travis Knippers of DeRidder, Blake Perrin of LaCombe, Cameron Thomas of Bossier City, Andrew Turner of Thibodaux, and Nicholas Winkelmann of Port Aransas, Texas, earned CyberCorps®: Scholarship for Service (SFS) awards for outstanding academic achievement and devotion to keeping the country's cyberspace safe.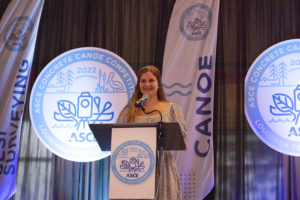 Katya Opel began planning her college career in middle school. As a child, she knew she'd earn a doctorate – even if she wasn't quite sure what she would study. Her path would become clear to her in high school when she interned with Principal Engineering, Inc., a civil engineering firm in Mandeville.
Opel earned her second Louisiana Tech degree in May 2022 with her Master of Science in Civil Engineering and is currently researching how natural hazards like flooding affect residential buildings for her doctoral studies. Opel has been conducting this research with her advisor, Dr. Elizabeth Matthews (Assistant Professor of Civil Engineering), since she was an undergraduate, and it has allowed her to develop skills to solve problems that affect Louisiana.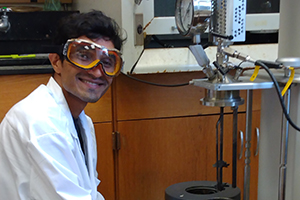 As he prepared to transition from a master's degree to a doctoral program, Viral Sagar considered one main criterion: a program had to offer him the opportunity to change the world by reducing waste. His search led him from Rutgers University in New Jersey to Louisiana Tech University and Dr. Joan Lynam's Biomass Lab.
Sagar, a doctoral student in Louisiana Tech's Engineering program concentrating on Micro and Nanotechnology Systems, brought expertise in chemical and biochemical engineering with him to Tech to aid in the Biomass Lab mission. There, he works as a lab manager, focusing on finding innovative ways to reduce agricultural waste such as sugar cane bagasse, coffee chaff, rice hulls, etc., by converting it to energy.