Welcome to the Louisiana Tech College of Engineering & Science
Students enrolled in Louisiana Tech's College of Engineering and Science develop solutions to the problems that businesses, governments, and nonprofits face. Undergraduates build prototypes, perform research, and participate in hackfests, earning valuable hands-on experience. Graduate students teach classes and lead research projects.
Students at all levels and across all disciplines within the College get leadership and service experience through the many student organizations within the College.
Instrumentation and Control Systems Engineering Technology
Construction Engineering Technology
"Louisiana Tech Physics professors of all specialties have a lot of valuable knowledge. Talk to them about projects, and ask them about getting more medical physics classes or advice on resources. Take an anatomy class, or a modern physics class, or a class in quantum physics. Join an organization like the American Association of Physicists in Medicine, or read the publications of the National Council of Radiation Protection or the American College of Radiology."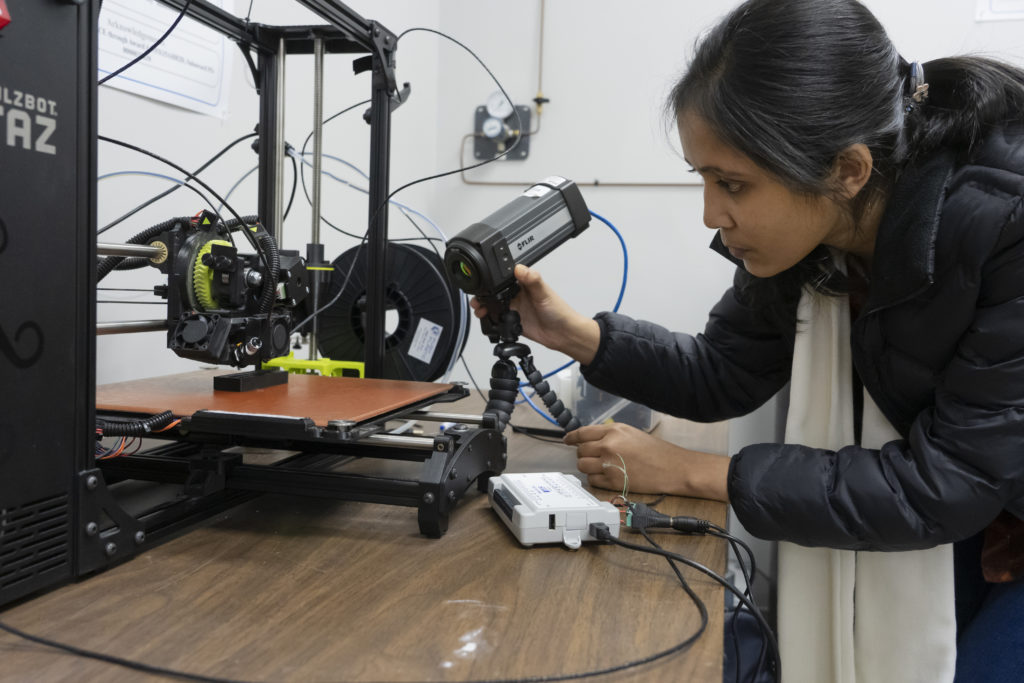 "I am glad to have the public relations officer position on the COES Graduate Student Council, as my work allows me to connect and get acquainted with my fellow graduate students and alumni. Being an officer of the council allows me to work for the COES graduate students and, thereby, serve the University. We aim to create better communication among the students of diverse COES graduate programs, share their research and achievements, and address their academic concerns. We try to design our activities in a way that can help the graduate students both in their graduate and post-graduate work lives."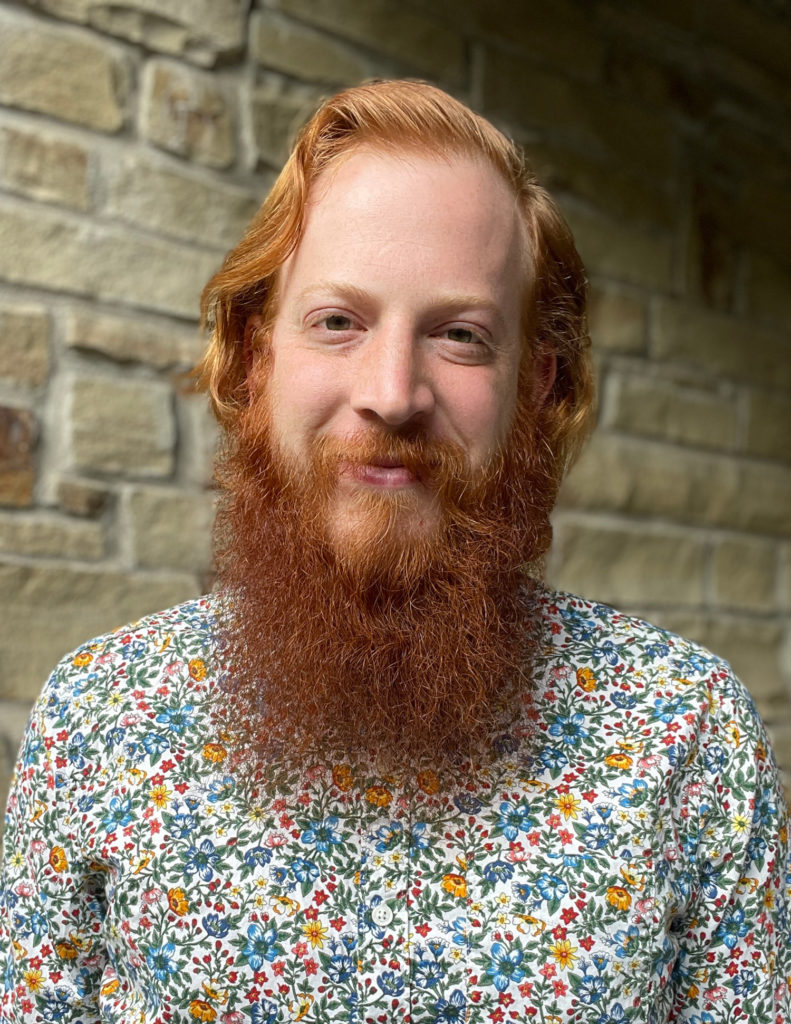 "I decided I wanted to become an engineer because I like taking stuff apart and putting it back together and I wanted to contribute to advancing the human race. I chose nanosystems engineering because I want to eventually get into engineering for the aerospace industry. Since nanosystems engineering focuses on nanoscale items, it will be a very easy transition from nanosystems engineering into an aerospace engineering job. I'm also interested in power generation and new materials."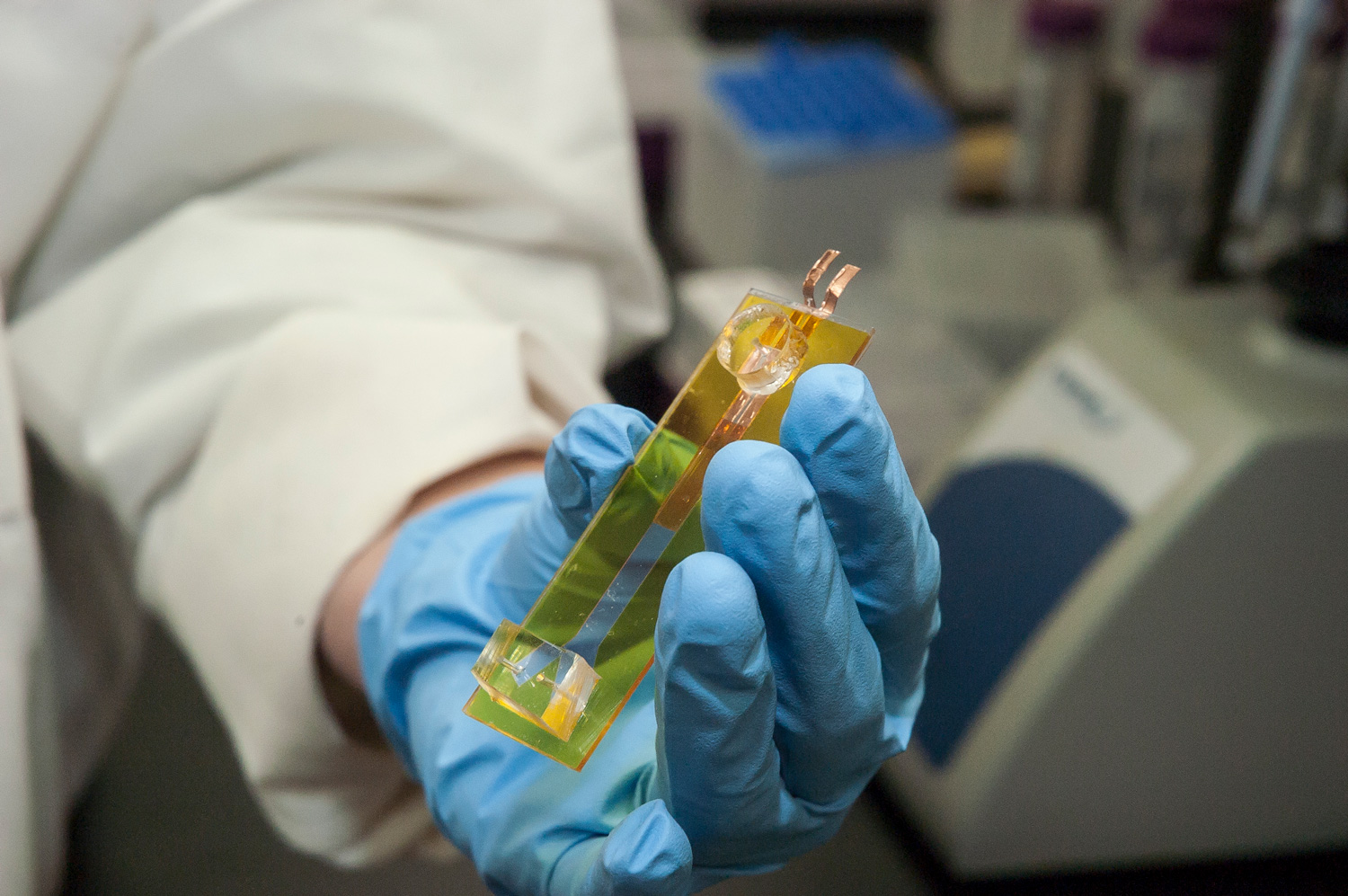 The College of Engineering and Science is well-known for innovative research. Students and faculty collaborate with researchers around the world to develop solutions to worldwide problems. We invite you to click the button below for more information.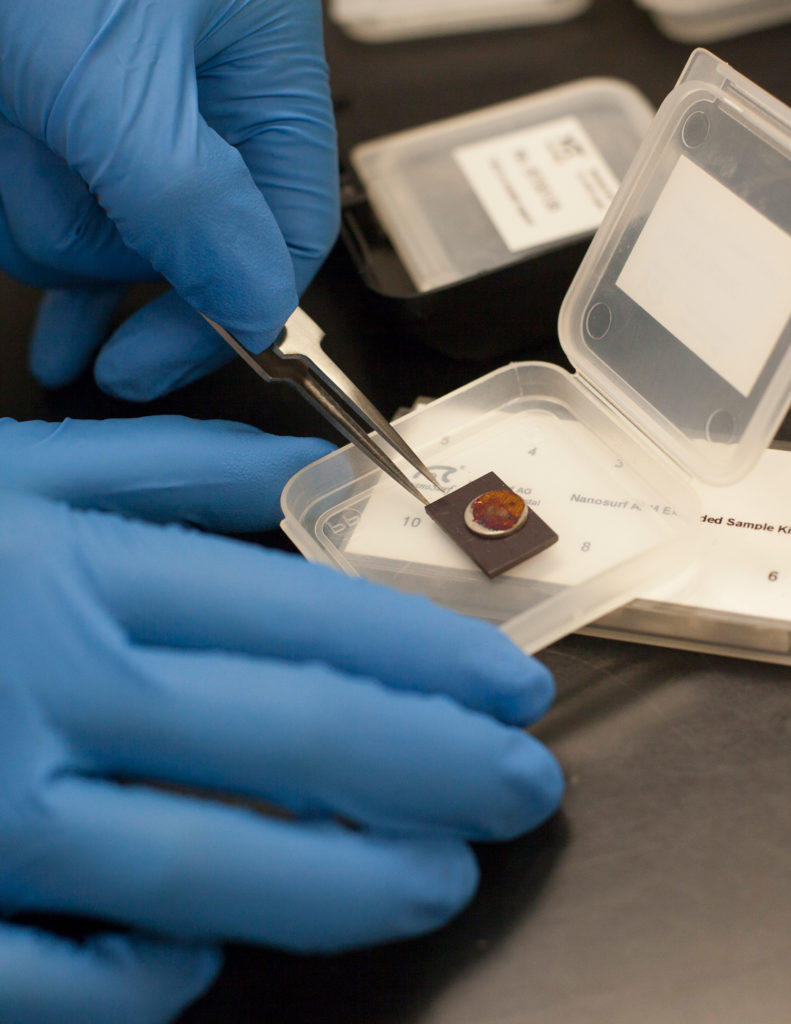 Three Nanosystems Engineering students at Louisiana Tech University have earned spots in the National Science Foundation REU (research experiences for undergraduates) program.
Senior Brandon Hubbs (Baton Rouge), sophomore Gabriel Peterman (Alexandria), and freshman Nicholas Jones (Monroe) have earned spots in the program at Louisiana Tech, the University of Nebraska – Lincoln, and the University of Arkansas, respectively.
The three students will work in a variety of fields within nanosystems engineering and technology over the summer.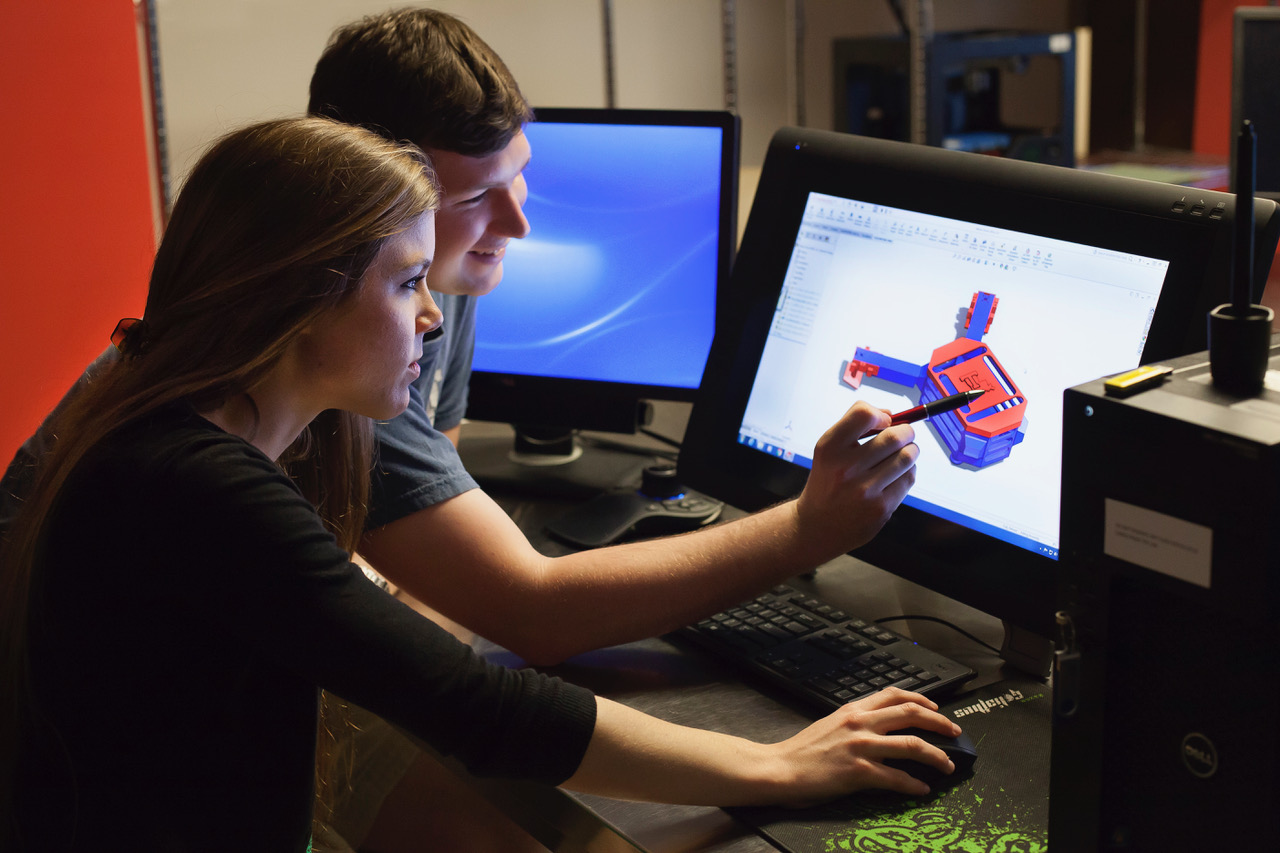 Future Students
Are you looking for a degree that will give you valuable hands-on experience? We have a program for you!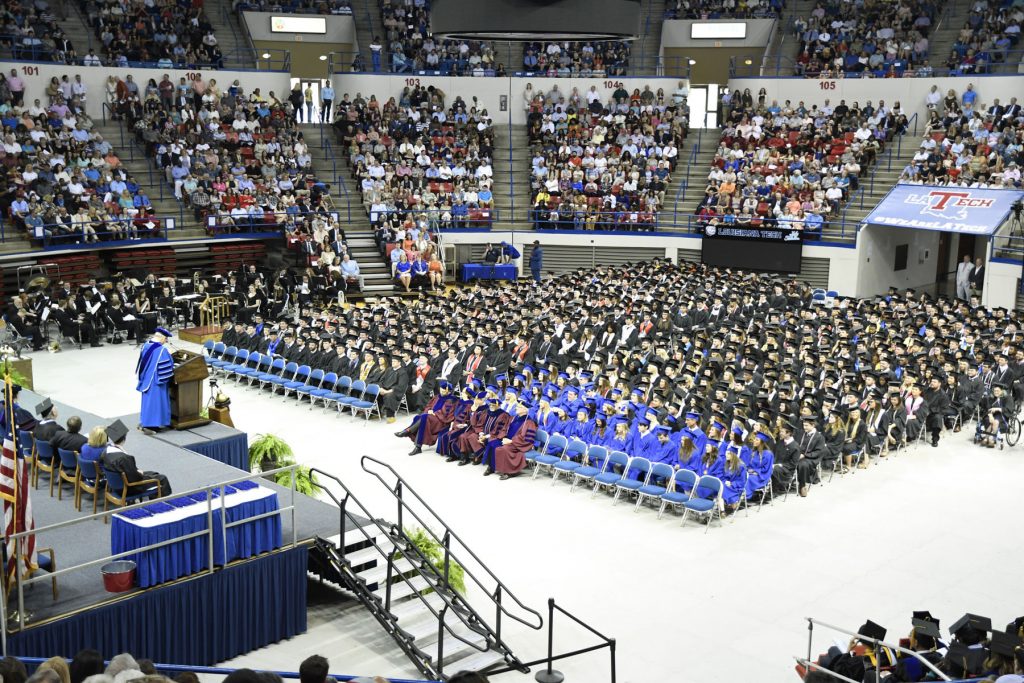 Alumni
Learn how you can become involved with the College of Engineering and Science.
Family and friends unable to attend commencement can watch the event live on Facebook.
Here are the times and keynote speakers for each session.
9 a.m.: Education and Liberal Arts, Doug Boulware, Class of '80.
12:30 p.m.: Business and Applied and Natural Sciences, Scott Poole, Class of '86.
4 p.m.: Engineering and Science, General Anthony J. Cotton.
During the 4 p.m. ceremony, 1982 College of Engineering and Science graduate Nick Akins, Chairman, President, and Chief Executive Officer of American Electric Power, will be inducted into the University's Hall of Distinguished Alumni. He will receive the University's highest honor, the Tower Medallion, awarded to those alumni who have distinguished themselves by exceptional achievement, community service, and humanitarian activity.
General Antony J. Cotton is Commander, Air Force Global Strike Command (AFGSC) and Commander, Air Forces Strategic–Air, U.S. Strategic Command, Barksdale Air Force Base, Louisiana. AFGSC provides strategic deterrence, global strike capability, and combat support to U.S. Strategic Command and other geographic combatant commands.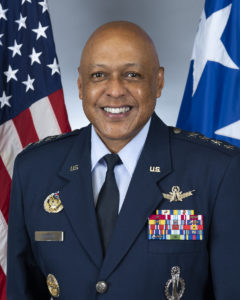 The command is comprised of more than 33,700 professionals operating at two numbered air forces; 11 active duty, Air National Guard, and Air Force Reserve wings; and the Joint Global Strike Operations Center. Weapons systems assigned to AFGSC include all U.S. Air Force Intercontinental Ballistic Missiles and bomber aircraft, UH-1N helicopters, E-4B National Airborne Operations Center aircraft, and the U.S. Air Force NC3 weapons system.
Cotton entered the Air Force through the ROTC program in 1986 after earning a bachelor's degree in Political Science from North Carolina State. In 1991, he earned his MS in Administration from Central Michigan. He has completed more than a dozen military courses and seminars since.
Cotton has commanded at the squadron, group and wing levels, including his service as Deputy Director of the Secretary and Chief of Staff of the Air Force Executive Action Group, as Senior Military Assistant to the Under Secretary of Defense for Intelligence, Deputy Director of the National Reconnaissance Office, as well as Commander and President of Air University.
Nick Akins received his bachelor's degree in 1982 and a master's degree in 1986 in Electrical Engineering from Tech. Now he will receive the Tower Medallion, which recognizes those exceptional individuals who have brought honor not only to themselves but also to the University.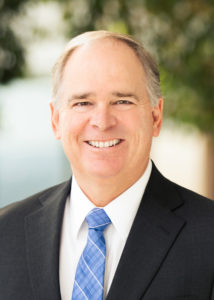 Akins will be permanently recognized in the University's Hall of Distinguished Alumni. Tech has always recognized that the true measure of its greatness is the performance of its alumni.
In addition to his Tech degrees, Akins has earned additional training through executive management programs at LSU, the University of Idaho, and the Reactor Technology Course for Utility Executives at the Massachusetts Institute of Technology.
Akins and the AEP Foundation have long been supporters of the University. The Foundation graciously presented Tech with a check for the Integrated Engineering and Science Building long before it became a reality. The University also received a generous gift from Akins, president of the Foundation, in 2017 to support the then-new Academic Success Center, which includes Tech's cyber training center, located in the National Cyber Research Park in Bossier City.
Under his leadership, AEP continues to invest in modernization and security of the electric grid, resource diversification, and technology and innovation to enable the transition to a clean energy future while preserving universal access to the grid. Through strategic partnerships and collaboration with customers, Akins has positioned AEP to redefine the future of energy and embrace the transformation sweeping the industry.
The Louisiana Tech University College of Engineering and Science (COES) announced its 2022 outstanding juniors, seniors, and faculty at its annual crawfish boil, Spring Release.
Faculty and staff nominated outstanding students who were then selected by a special committee, while the junior and senior students voted for the outstanding faculty.
The students selected Dr. Bradley Cicciarelli, Distinguished Lecturer of Chemical Engineering, and Reginald Jeter, Program Chair and Professional-in-Residence of the Construction Engineering Technology, as the 2022 COES Outstanding Professors.
In addition to the outstanding juniors, seniors, and faculty selected by the faculty and students, the engineering honor society Tau Beta Pi selected Biomedical Engineering freshman Cynthia Langkamp from Spring, Texas, as the 2022 Engineering Freshman of the Year.
Teams of Louisiana Tech University's Computer Science and Cyber Engineering students will showcase their ability to both hack into adversarial networks and systems and defend against cyberattacks against their own networks at Cyber Storm 2022: Encryption Gods on Friday, May 13.
Cyber Storm provides students with opportunities to showcase their cyber defense skills in a day-long hackfest. The hackfest pits several teams of students in a fierce battle to test who has the best defensive strategy, who can initiate the least defensible attacks, and who can complete the most tasks accurately and quickly.
Administrative and black hat teams will attempt to breach the student networks as they compete against each other on custom infrastructures built by professors and students. The custom hardware and network infrastructure include opportunities for extra points. Along with attacking their competitors' networks and defending their own, teams will earn points by completing timed cryptography, steganography, wireless network access, and black box challenges.
Nick Akins, a 1982 and 1986 graduate of Louisiana Tech's College of Engineering and Science (COES) and today Chairman, President, and Chief Executive Officer of American Electric Power (AEP), is the University's newest Tower Medallion recipient.
As the recipient of the Tower Medallion, Akins will be inducted by the Louisiana Tech Alumni Association into Tech's Hall of Distinguished Alumni during the University's 2022 Spring Commencement Ceremonies for the COES at 4 p.m. Saturday, May 21, in the Thomas Assembly Center on the Tech campus.
The Tower Medallion Award signifies membership in the Hall and is awarded to Tech alumni who have distinguished themselves by exceptional achievement, community service, and humanitarian activities.
Dr. Brad Glisson, Associate Professor of Computer Science at Louisiana Tech University, has developed the Cybersecurity Information Technology Exploration (CITE) research group to provide a venue for students, academics, and industry professionals from various disciplines to share their experiences in cybersecurity.
The group collaborates with other National Centers for Academic Excellence in Cybersecurity and hosts weekly talks on cybersecurity and computer science topics and resulting research throughout the academic year and provides a venue for participants from different stages in their careers to present current research activities, brainstorm future research activities, and solve real-world problems.
Louisiana Tech University's Engineering and Science Association (ESA) and College of Engineering and Science (COES) hosted hundreds of students from high schools throughout the Ark-La-Tex for the 2022 "To STEM and Beyond" Engineering and Science Day.
Engineering and Science (E&S) Day attendees were able to learn about science, technology, engineering, and mathematics, or STEM, including major and extracurricular options at Louisiana Tech. They began the event by listening to a keynote talk by National Aeronautics and Space Administration engineering space suit designer Amy Ross, who spoke about her experiences working with the agency.