COLLEGE OF ENGINEERING & SCIENCE
Study with Us
As a Louisiana Tech College of Engineering and Science student, you'll get hands-on experience solving real-world problems. In your first year, you'll learn the foundations of your field. Throughout your studies, you'll build prototypes, participate in hackfests, and develop solutions to the problems that businesses, governments, and nonprofits face. Most importantly, you'll have opportunities to bond with your classmates through small classes and student organizations that will provide you with professional development, hands-on projects, and leadership experience.
Whether you join us as an undergraduate or graduate student, you'll have access to top-notch research and learning facilities and courses taught by experts in your field.
You belong at Louisiana Tech.
During the 2021-2022 academic year, our students and faculty coordinated international competitions, developed new technologies and groundbreaking theories, established a new research center, and implemented a two-day Design and Research Conference for first- and fourth-year students. Most importantly, our project- and research-based curricula continue to prepare our graduates for success in the workforce.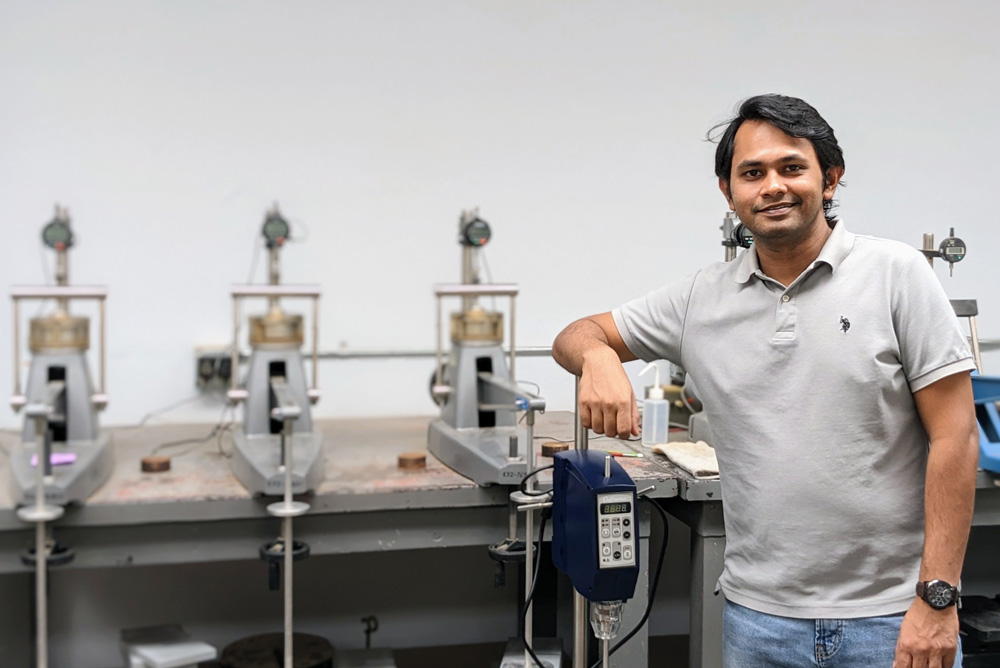 Doctoral student's research could save Louisiana coastline
Dual doctoral and master's Engineering student Omar Shahrear Apu came to Louisiana Tech University for one reason: to study solutions to coastal erosion with Dr. Jay Wang, Program Chair of Civil Engineering, Professor of Civil Engineering and Construction Engineering Technology.
As a young engineer in Bangledesh, Apu felt a sense of urgency to develop tools and methods to restore coastal areas. When he discovered that Wang, an expert in geotechnical engineering, was researching the field, he knew Louisiana Tech was the place for him.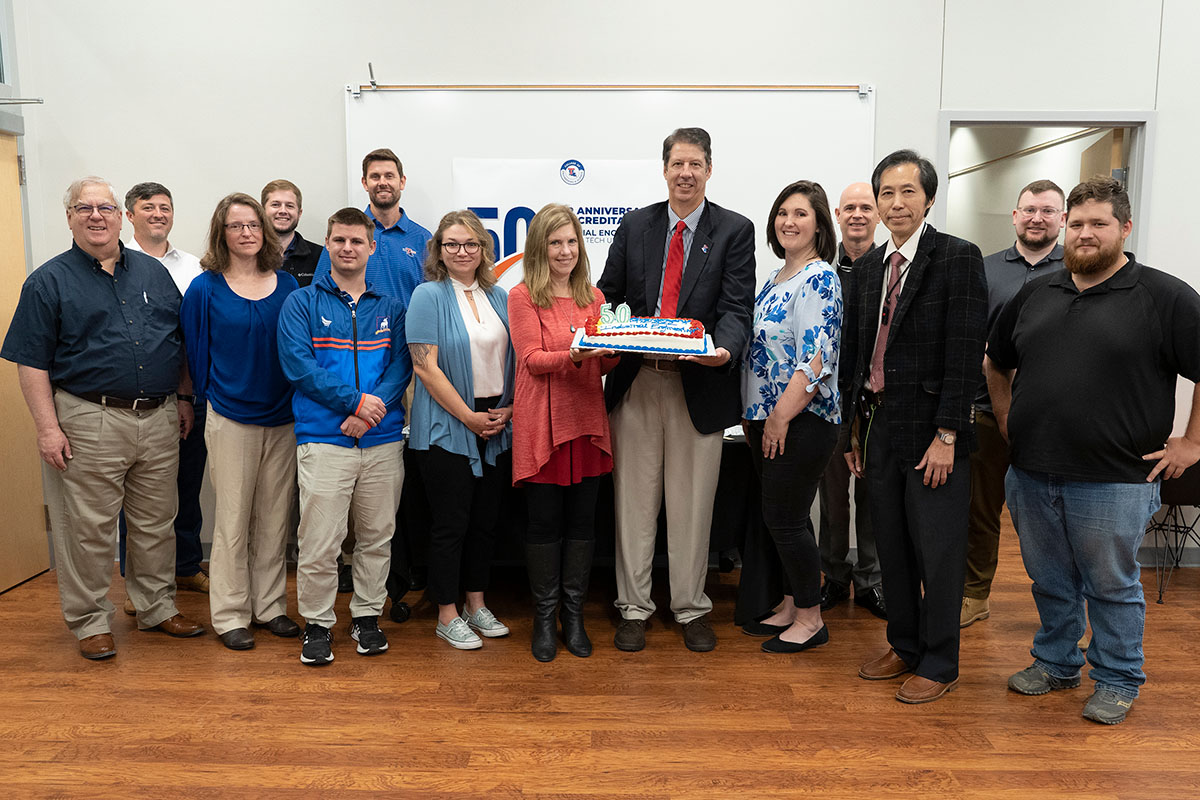 Industrial Engineering program celebrates 50 years of accreditation
Louisiana Tech University's Industrial Engineering program recently celebrated 50 years of accreditation with students, board members, faculty, staff, and – of course – cake.
The program, which prepares graduates to help industries and businesses and apply cost-saving principles to streamline processes and boost productivity, has maintained ABET (Accreditation Board for Engineering and Technology) accreditation since 1972.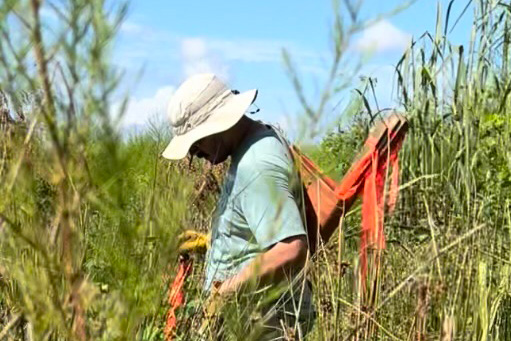 Construction Engineering Technology Surveying option opens new opportunities for students
When Construction Engineering Technology senior and Oak Grove native John Kyler Hill learned that the program was offering a Surveying option, he knew he'd found the perfect course sequence to prepare him for the career he wanted.
Hill, who came to Louisiana Tech University with four years of pipeline construction experience, wanted a degree to train him for a good-paying career that he could do outdoors.
2022 ALUMNUS OF THE YEAR
Adamantios K. "Diamond" Gorgolis ('66, '67)
Adamantios K. "Diamond" Gorgolis is the 2022 Distinguished alumnus for the College of Engineering and Science. In 1962, he moved from Greece to the U.S. to pursue his degree at the then Louisiana Polytechnic Institute. He earned his BS in Mechanical Engineering in 1966, and then earned his MS in Mechanical Engineering in 1967. Gorgolis built a 30-year career as an engineer before retiring in 2002, and now supports student assistantships at Louisiana Tech so that other students can pursue their academic goals.
Dr. Harry Hogan (Biomedical Engineering)
Henry "Hank" Lee Sinclair (Chemical Engineering)
Dr. Tiffany Jarrell Prentice (Chemistry)
Dan Brown (Civil Engineering)
Thomas Bont (Computer Science)
Mr. Reginald "Reggie" Jeter (Construction Engineering Technology)
Nicholas "Nick" Brown (Electrical Engineering)
Sam Maggio, III (Electrical Engineering Technology)
Justin Routon (Industrial Engineering)
Dr. Nathan Ponder (Mathematics and Statistics)
Arne E. Aamodt (Mechanical Engineering)
Dr. Ronald Perritt (Physics)