COLLEGE OF ENGINEERING & SCIENCE
Physics
Program Highlights
Students choose from interdisciplinary concentrations in astrophysics, geophysics, materials science, biophysics, mathematical physics, and solid-state physics. Undergraduate students can pursue a double degree in physics and electrical engineering. Students have an excellent opportunity to gain research experience at the Center for Applied Physics Studies (CAPS) and at the Institute for Micromanufacturing. Students who chose to perform research with CAPS may focus on particle and nuclear physics, modeling, or biophysics. There are several ongoing research projects, each a collaborative effort involving top research laboratories at the national and international levels. Students who choose to perform research with the Institute for Micromanufacturing may focus on biophysics and nanobiotechnology.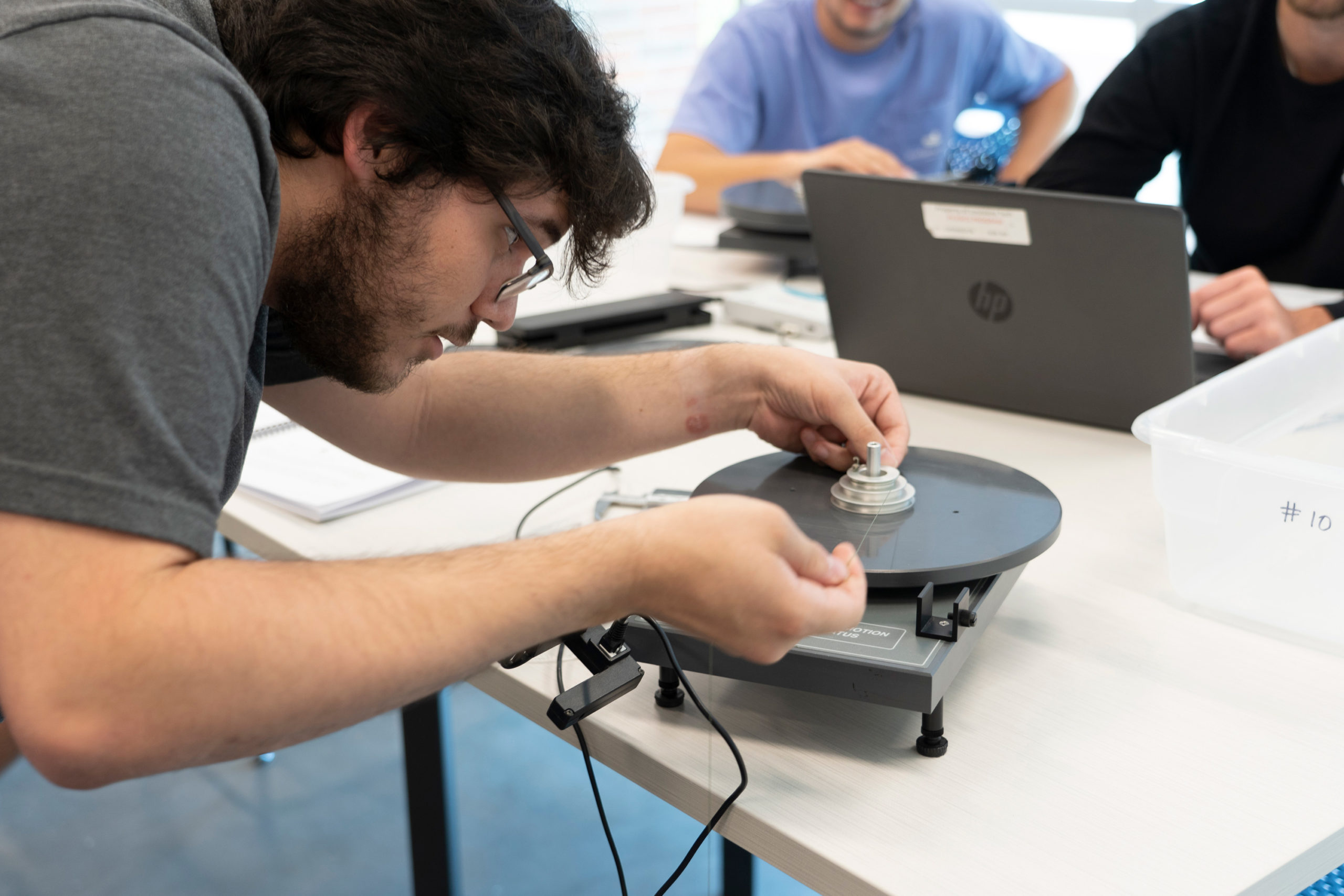 Job Opportunities
Applications engineer
Data analyst
Design engineer
Geophysicist seismologist
IT consultant
Higher education lecturer
Laser engineer
Nanotechnologist
Radiation protection practitioner
Interested in Joining Our Program?
Whether you're interested in joining our program or just have questions, we're here to help.
Advising Materials
For a list of prerequisites and required courses, select the curricula sheets below.
Faculty
Associate Professor
Department: Physics
Associate Professor
Departments: Center for Biomedical Engineering and Rehabilitation Sciences, Chemistry, Molecular Science and Nanotechnology, Nanosystems Engineering, Physics
Program Chair – Physics, Professor – Physics, Molecular Science & Nanotechnology, Nanosystems Engineering
Departments: Institute for Micromanufacturing, Molecular Science and Nanotechnology, Nanosystems Engineering, Physics
Professor of Physics and Electrical Engineering, Director of the Center for Applied Physics Studies (CAPS)
Departments: Electrical Engineering, Nanosystems Engineering, Physics
Professor Emeritus
Department: Physics
Professor
Departments: Center for Biomedical Engineering and Rehabilitation Sciences, Chemistry, Institute for Micromanufacturing, Molecular Science and Nanotechnology, Nanosystems Engineering, Physics
Administrative Coordinator 3
Departments: Chemistry, Physics
Director, Professor
Departments: Chemistry, Physics
Lecturer
Department: Physics
Assistant Director, Professor
Department: Physics
Adjunct Instructor
Department: Physics
Adjunct
Department: Physics
Professor
Department: Physics
Associate Professor
Department: Physics