COLLEGE OF ENGINEERING & SCIENCE
Civil Engineering
Program Highlights
Civil engineers plan and oversee the design, construction, and maintenance of building structures and infrastructures, such as roads, railways, airports, bridges, dams, levees, harbors, irrigation projects, power plants, and water and sewerage systems that can withstand all weather conditions. Generally, civil engineers fall into two types: consulting engineers and contracting engineers. Consultants take care of the design work of projects and work predominantly in an office. Contractors then take the designs and implement them during construction. Civil engineers usually work in six sub-disciplines: Construction, Environmental, geotechnical, structural, transportation, and water resource engineering. Civil engineering takes place in the public sector from municipal to national governments, and in the private sector from individual homeowners to international companies.
The Louisiana Tech Civil Engineering program is accredited by the Engineering Accreditation Commission of ABET, https://www.abet.org. To find out more information about the program mission, educational objectives, student outcomes, and enrollment and graduation data, go to our Accreditation & Enrollment page.
Job Opportunities
Building control surveyor
Building services engineer
Consulting civil engineer
Contracting civil engineer
Construction manager
Design engineer
Engineering geologist
Environmental consultant
Nuclear engineer
Patent attorney
Quality surveyor
Site engineer
Structural engineer
Sustainability consultant
Water engineer
Interested in Joining Our Program?
Whether you're interested in joining our program or just have questions, we're here to help.
Faculty
Civil Engineering
Trenchless Technology Center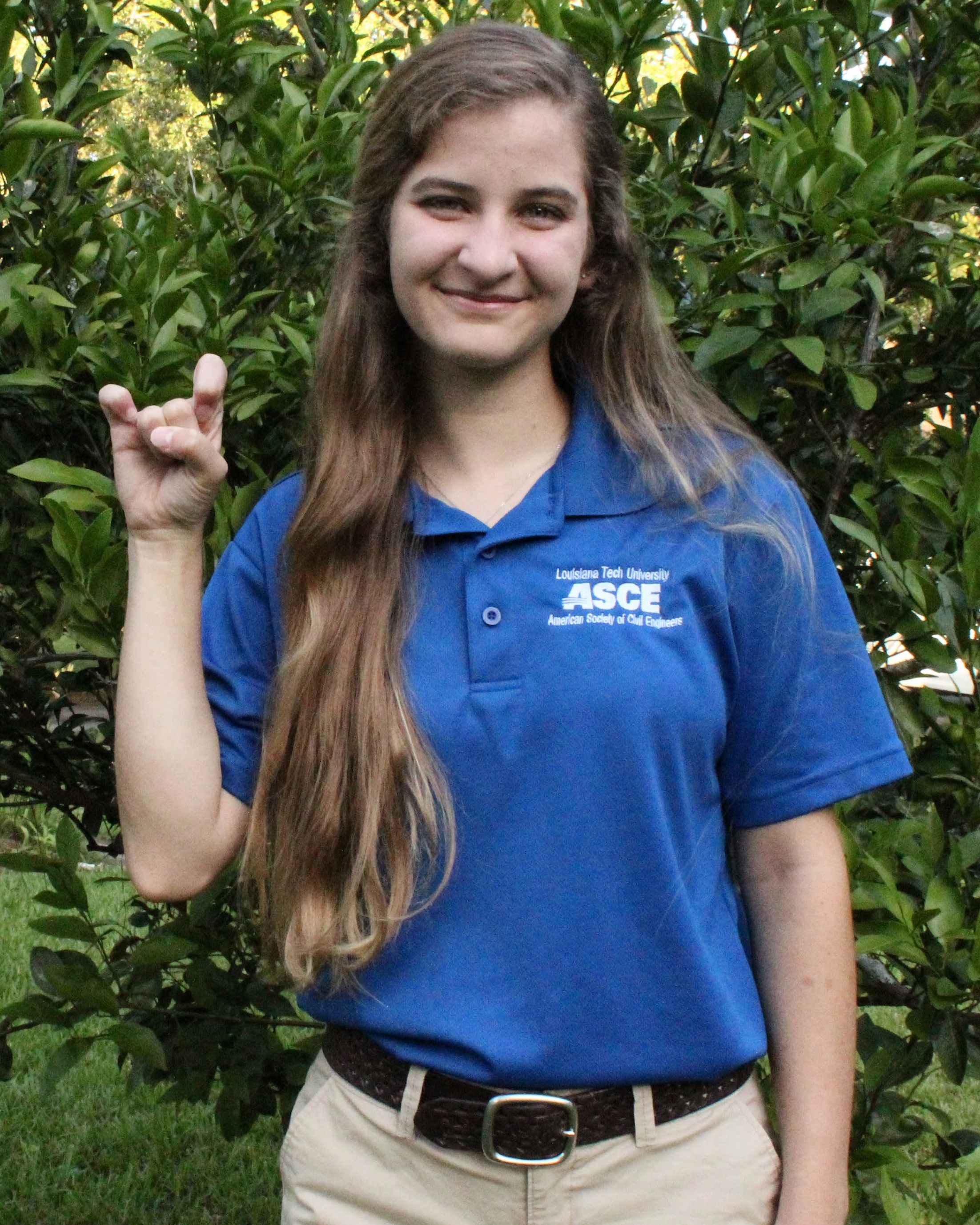 Katya Opel, Internship POWER Engineers, Fort Worth, Texas
Why did you choose to study Civil Engineering at Louisiana Tech?
I have always enjoyed math and science but more importantly, innovative problem solving. Having a career that would keep me challenged and engaged, would allow me to strive to push myself as well as others. In high school, I was able to shadow a civil engineering consulting firm and fell in love with learning the ins and outs of how a city's infrastructure works and is maintained. My favorite aspect is being able to provide for my community in ways that most citizens don't really think about. As civil engineers, we work to design and improve the roads, buildings, and even the environment.
What opportunities has studying Civil Engineering at Louisiana Tech provided you?
Louisiana Tech has presented many opportunities whether it be leadership in an organization, meeting with industry professionals, working as a team through projects or attending national conferences. In January, I was chosen to attend the 2019 Kiewit Women in Construction Leadership Seminar in Colorado. Only 40 women were chosen in the country to attend this seminar, and the only two women from Louisiana were from Louisiana Tech! Having professors that believe in your potential for success and working to support your future is an unparalleled experience here at Tech.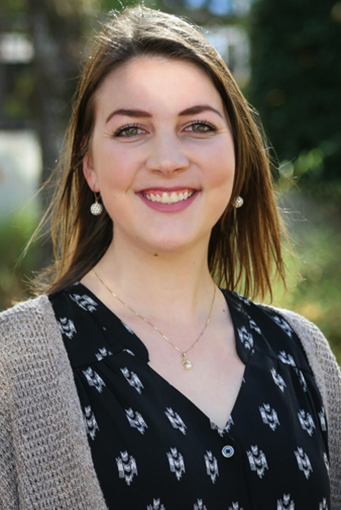 Katie Lybrand, E.I. '16
Project Engineer, Pollution Management, Inc.
"The Louisiana Tech engineering program provided me with the education and skill set necessary to begin my career as a project engineer. From freshman Living with the Lab courses to my senior capstone project, I was placed in a hands-on learning environment that allowed me to gain experience in problem-solving tactics that I use in the workforce to meet my clients' needs. I also gained valuable work experience in leadership and project management through the Civil Engineering program by working on team projects both in the classroom and through extracurricular projects such as research and participating in the ASCE concrete canoe team."
Daniel Thompson, P.E., S.E., '06
Project Manager/Structural Engineer
"Aillet, Fenner, Jolly, and McClelland, Inc."There are many choices for students entering college with aspirations of becoming a civil engineer. Some of those schools may appear to be more prestigious or have a bigger sports program. The Tech difference is classroom size and willingness of the faculty to work with students to develop fundamentals needed to advance in the career. Undergraduate classes are instructed by the professors, not their assistants. Small class sizes facilitate relationships with both fellow students and professors that will last a lifetime. My Louisiana Tech Civil Engineering degree provided a great foundation for my career."