COLLEGE OF ENGINEERING & SCIENCE
Engineering (MS)
Mission
We prepare graduates from the master's degree program to be ethical and responsible professionals who can face world challenges through a unique, student-centered, hands-on teaching and research approach in multiple engineering disciplines.
About the Degree
The M.S. in Engineering program is interdisciplinary, offering students the opportunity to specialize in certain areas of engineering, with a strong emphasis on research. The curricula for master's degrees in Engineering concentrations consist of 30-36 credit hours, depending on the track the student chooses.
Track options include Biomedical Engineering, Chemical Engineering, Civil Engineering, Electrical Engineering, Industrial Engineering, and Mechanical Engineering. The Industrial Engineering degree is both on-campus and online and has earned numerous accolades, including  being named one of the "Most Affordable Online Master's Degrees in Industrial Engineering" and a "2020 Best Online Engineering Degree."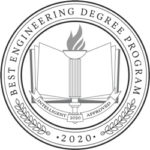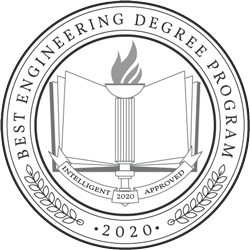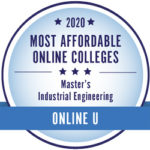 Interested in Joining Our Program?
Whether you're interested in joining our program or just have questions, we're here to help.