COLLEGE OF ENGINEERING & SCIENCE
Instrumentation and Control Systems Engineering Technology
The Instrumentation and Control Systems Engineering Technology (ICET) program prepares students to meet the demands of our increasingly automated society, providing expertise in sensors and calibration, programmable logic controllers, process troubleshooting, robotics and electrical power. ICET graduates are familiar with instrumentation, discrete and analog control systems, microcontrollers, data collection and transfer and networking. They design, plan, research, evaluate, test and implement electrical and electromechanical systems that span the biomedical, chemical, civil, cyber, electrical, industrial, mechanical and nanosystems disciplines.
Interested in Joining Our Program?
Whether you're interested in joining our program or just have questions, we're here to help.
Percent of Students with Full-Time Employment by Graduation
Average Salary of Graduating Students in $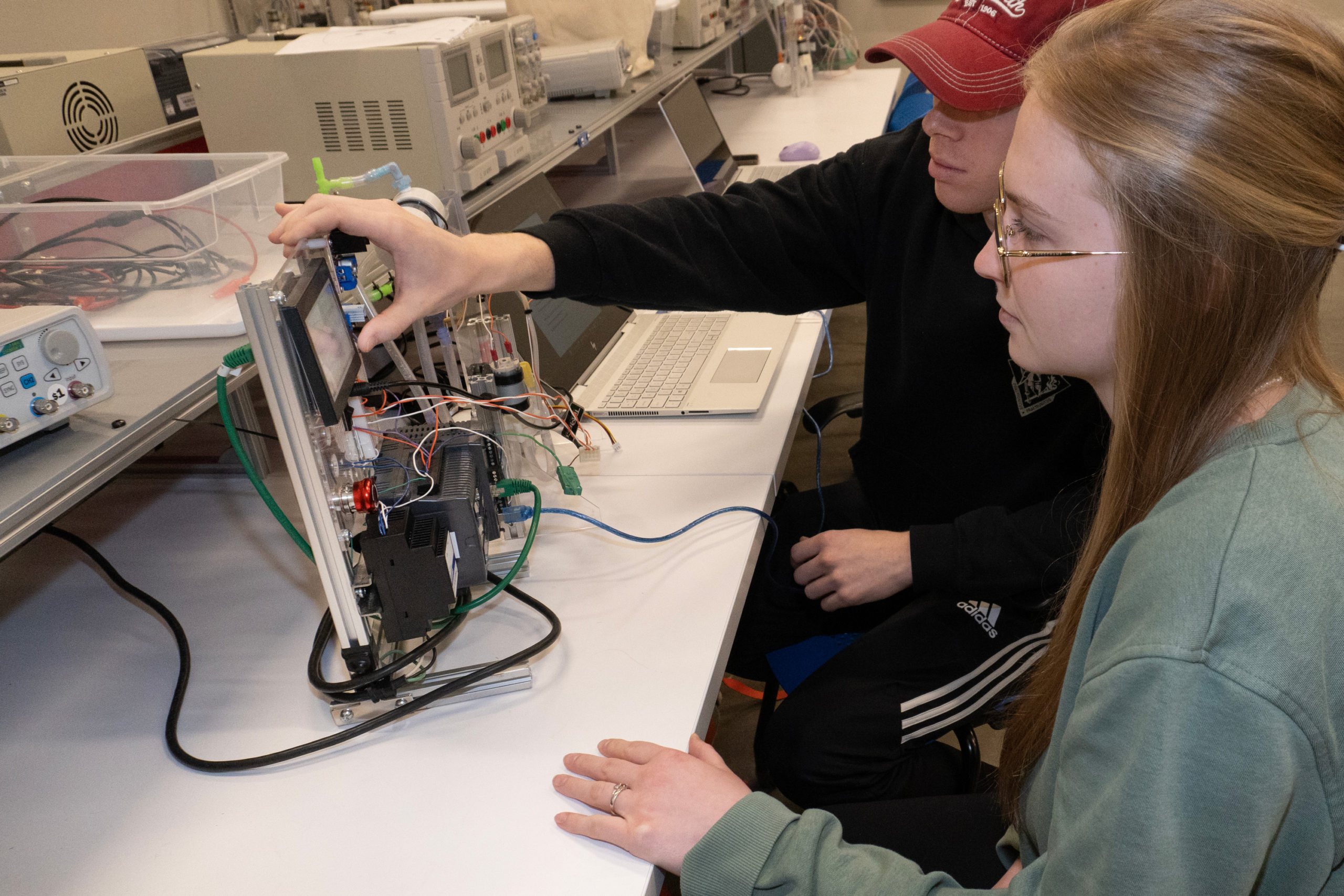 Faculty
Assistant Professor
Departments: Electrical Engineering, Instrumentation and Control Systems Engineering Technology
Interim Academic Director of Instrumentation and Control Systems Engineering Technology and Industrial Engineering, Associate Professor of Biomedical Engineering
Departments: Biomedical Engineering, Center for Biomedical Engineering and Rehabilitation Sciences, Industrial Engineering, Instrumentation and Control Systems Engineering Technology, Molecular Science and Nanotechnology
Assistant Professor – Mechanical Engineering, First-Year Engineering Programs Coordinator, Director of the Office for Women in Science and Engineering
Departments: Instrumentation and Control Systems Engineering Technology, Mechanical Engineering
Professor Emeritus
Departments: Electrical Engineering, Instrumentation and Control Systems Engineering Technology
Office: NETH 229
Phone: 318.257.2959
Fax: 318.257.2562
Email: cox@latech.edu
Professional-In-Residence
Department: Instrumentation and Control Systems Engineering Technology
Project-Based Learning Professional
Department: Instrumentation and Control Systems Engineering Technology
Lecturer, Mechanical Engineering | Program Chair, Instrumentation and Control Systems Engineering Technology | Director, Project-Based Learning
Departments: Instrumentation and Control Systems Engineering Technology, Mechanical Engineering
Visiting Lecturer
Departments: Industrial Engineering, Instrumentation and Control Systems Engineering Technology
Project Based Learning Specialist
Departments: Engineering and Technology Management, Industrial Engineering, Instrumentation and Control Systems Engineering Technology
Professional in Residence
Department: Instrumentation and Control Systems Engineering Technology