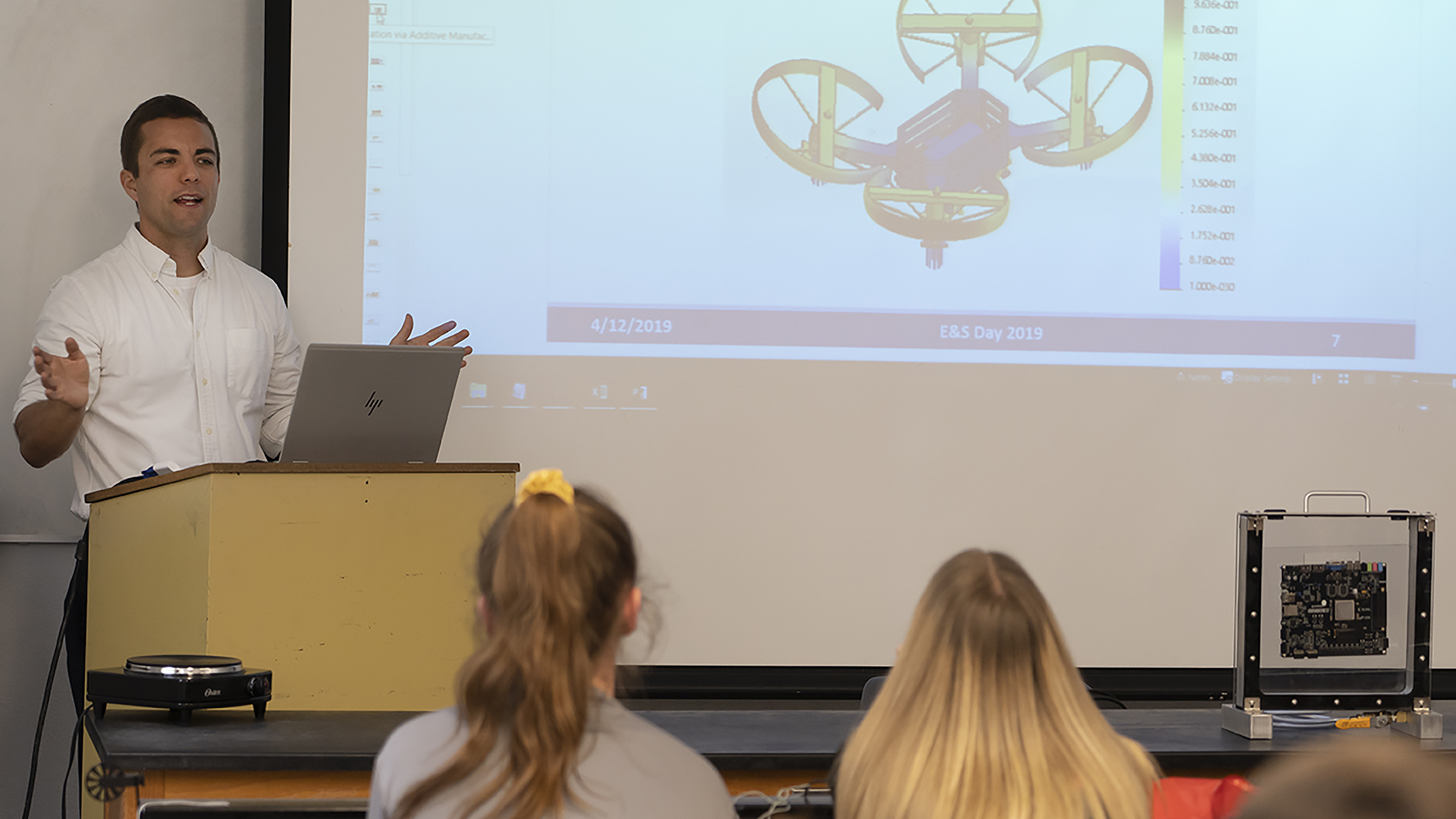 Dr. Arden Moore: Research Is Education
Dr. Arden Moore, assistant professor of mechanical and nanosystems engineering, has earned a National Science Foundation Faculty Early Career Development Program (CAREER) award.
For the CAREER project, Dr. Moore will develop an innovative approach to pool boiling experimentation that he hopes will provide a better understanding of the underlying physical processes. Due to the importance of physical processes in modern technology, this research could have a global impact, including lower emissions at power plants and ultra-high efficiency at data centers.
"The Colleges of Engineering and Science at Louisiana Tech offers a great balance between fundamental research, innovative education, and service to the students and community that makes my work fulfilling on numerous levels. That type of environment is hard to find at other universities."
Members of the Multiscale Energy Transport and Materials Lab
Number of Patents Related to Thermal Management
Published Peer-Reviewed Journal Articles
In coordination with Dr. Moore's Multiscale Energy Transport and Materials Laboratory, this CAREER project will also support learning and outreach initiatives for K-12 and undergraduate students. These initiatives will provide educators with insight into how students best learn about the thermal sciences, improving student success and increasing participation in science, technology, engineering and math disciplines.
Initiatives will include hands-on activities that build on the "thermal intuition" that students gain through everyday interactions with heat. Through these initiatives, students will compare thermal transport in heat pipes to transport in solid copper rods, work with infrared thermometry and thermal imaging, make experimental confirmation and observing ideal gas behavior and observe and measure convective thermal transport from heat sinks and finned surfaces.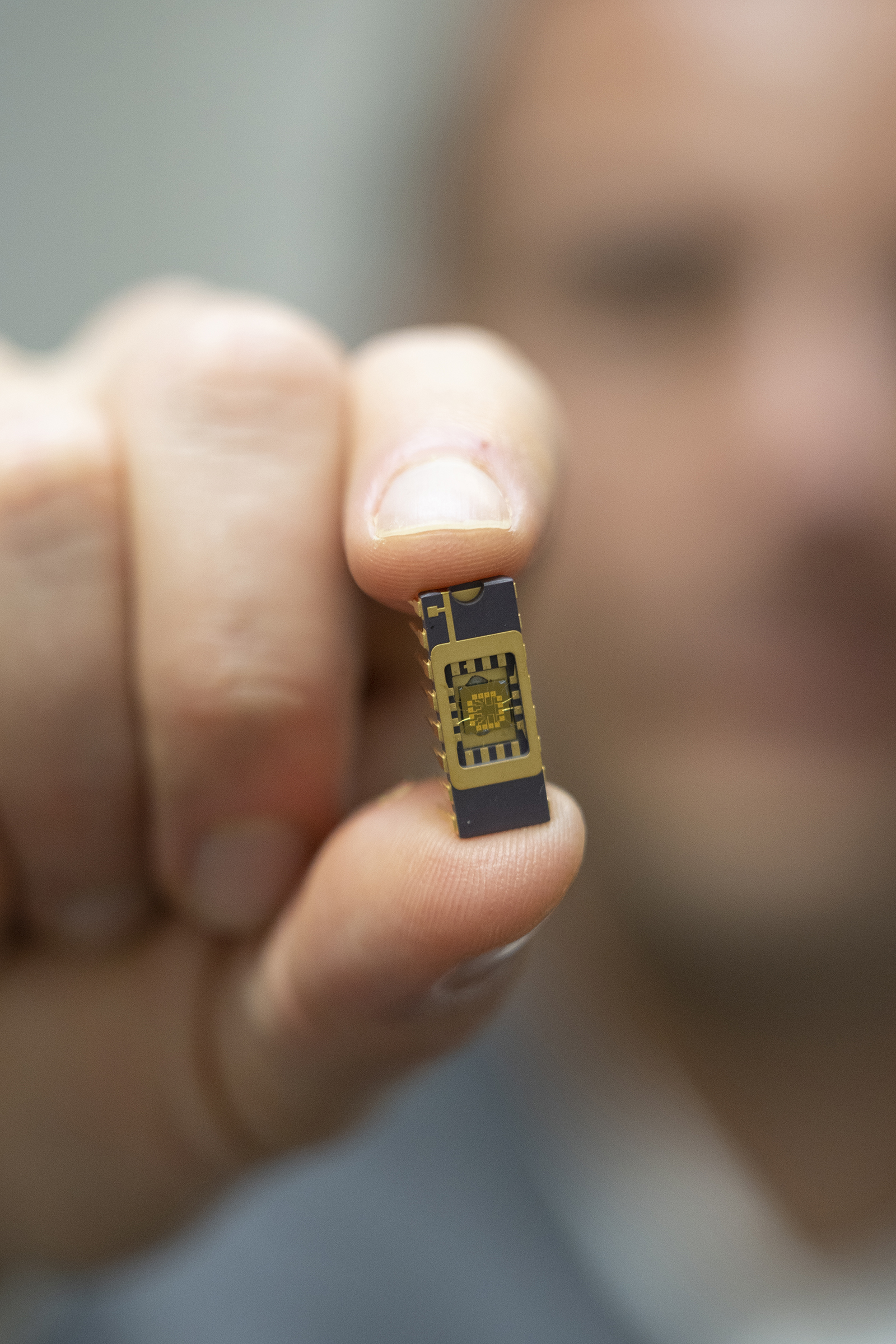 "I am a strong believer in experiential education, either through tying classroom concepts to students' everyday observations or by giving them entirely new experiences that reinforce concepts. This philosophy is exemplified within the CAREER grant as well, where research activities are treated as student development opportunities."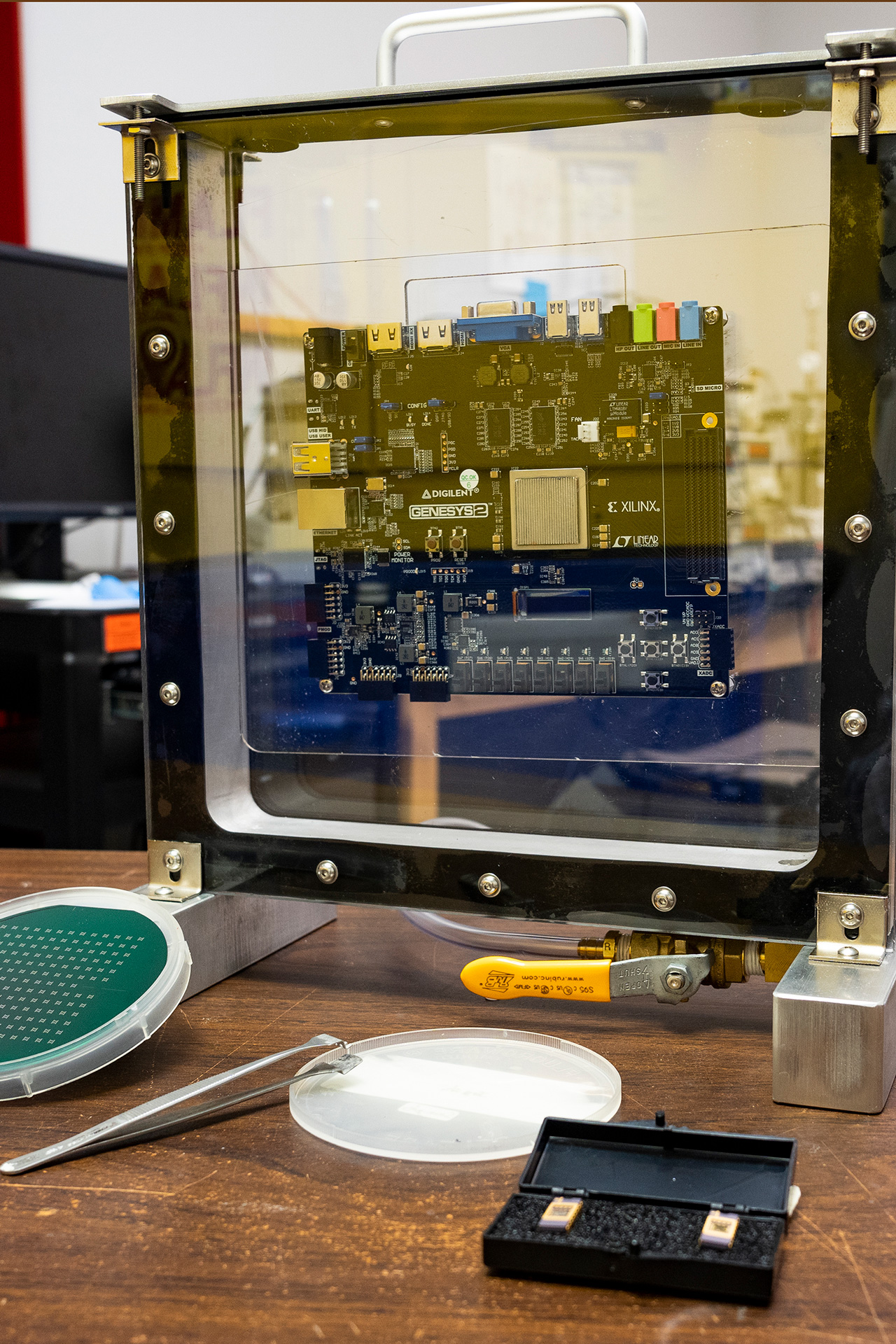 In the top photo, Dr. Moore is holding a microscale thermal sensing device within a chip package, ready for measurement.
The bottom photo shows a commercially printed circuit board within a custom-designed immersion cooling tank, which is used for both technology evaluation of surface enhancers as well as educational outreach.
2018-19 Research and Outreach Highlights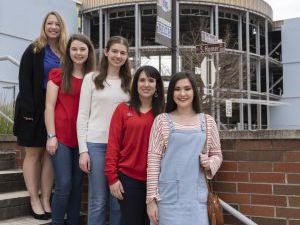 Tech to send team to RockOn space workshop
A team from the College of Engineering and Science at Louisiana Tech University has been selected to participate in RockOn 2019, a NASA-supported workshop that will give faculty and students the opportunity to learn more about rocketry while at the same time putting into practice their engineering problem-solving skills.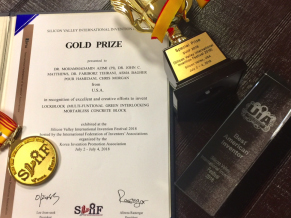 LOCKBLOCK earns multiple awards at Silicon Valley International Inventions Festival
Louisiana Tech University Trenchless Technology Center (TTC) research has earned three awards at the Silicon Valley International Inventions Festival in Santa Clara, California.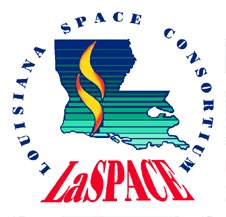 Louisiana Tech students earn 12 LaSPACE assistantships
Twelve Louisiana Tech University students have been awarded coveted student research assistantships from the Louisiana Space Consortium (LaSPACE).