Hands-On Engineering Education
Louisiana Tech operates on a quarter calendar. As a first-year engineering student, you'll take Engineering 120, 121 and 122 along with co-requisite math and science courses. These two semester hour, project-based, courses meet twice per week for 110 minutes throughout the year. You'll become increasingly independent and will be able to fabricate and test projects that are more and more complex and open-ended. Engineering 122 culminates at the First-Year Prototyping Showcase where you'll present the smart products that you and your team have conceived, designed, fabricated and tested with minimal guidance from your professors.
In the Living with the Lab curriculum, you'll use an Arduino microcontroller along with a collection parts to build a mobile robot.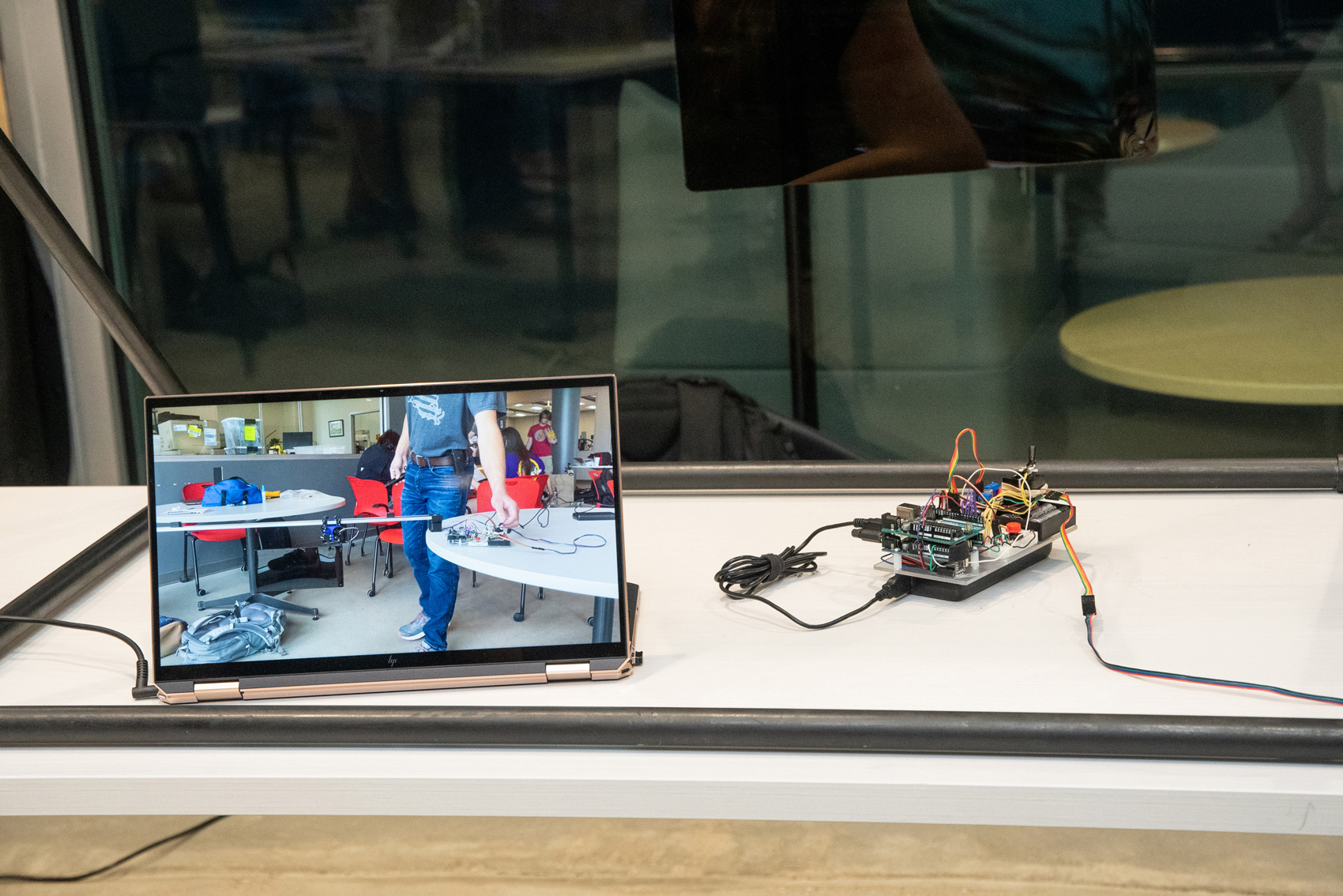 Continuity between the freshman year and upper level courses is provided through projects implemented in the three sophomore-level engineering courses.
Engineering 120: Engineering Problem Solving I
Electromechanical systems, selected mathematics and science topics, design, basic fabrication techniques, troubleshooting, communication skills, global and societal issues, and computer applications
Engineering 121: Engineering Problem Solving II
Electromechanical systems, selected mathematics and science topics, design, basic fabrication techniques, troubleshooting, communication skills, global and societal issues, and computer applications
Engineering 122: Engineering Problem Solving III
Electromechanical systems, selected mathematics and science topics, design, basic fabrication techniques, troubleshooting, communication skills, global and societal issues, and computer applications
Engineering Technology 120: Engineering Technology Problem Solving I
Electromechanical systems, selected mathematics and science topics, design, basic fabrication techniques, troubleshooting, communication skills, global and societal issues, and computer applications
Engineering Technology 121: Engineering Technology Problem Solving II
Electromechanical systems, selected mathematics and science topics, design, basic fabrication techniques, troubleshooting, communication skills, global and societal issues, and computer applications
Engineering Technology 122: Engineering Technology Problem Solving III
Electromechanical systems, selected mathematics and science topics, design, basic fabrication techniques, troubleshooting, communication skills, global and societal issues, and computer applications