COLLEGE OF ENGINEERING & SCIENCE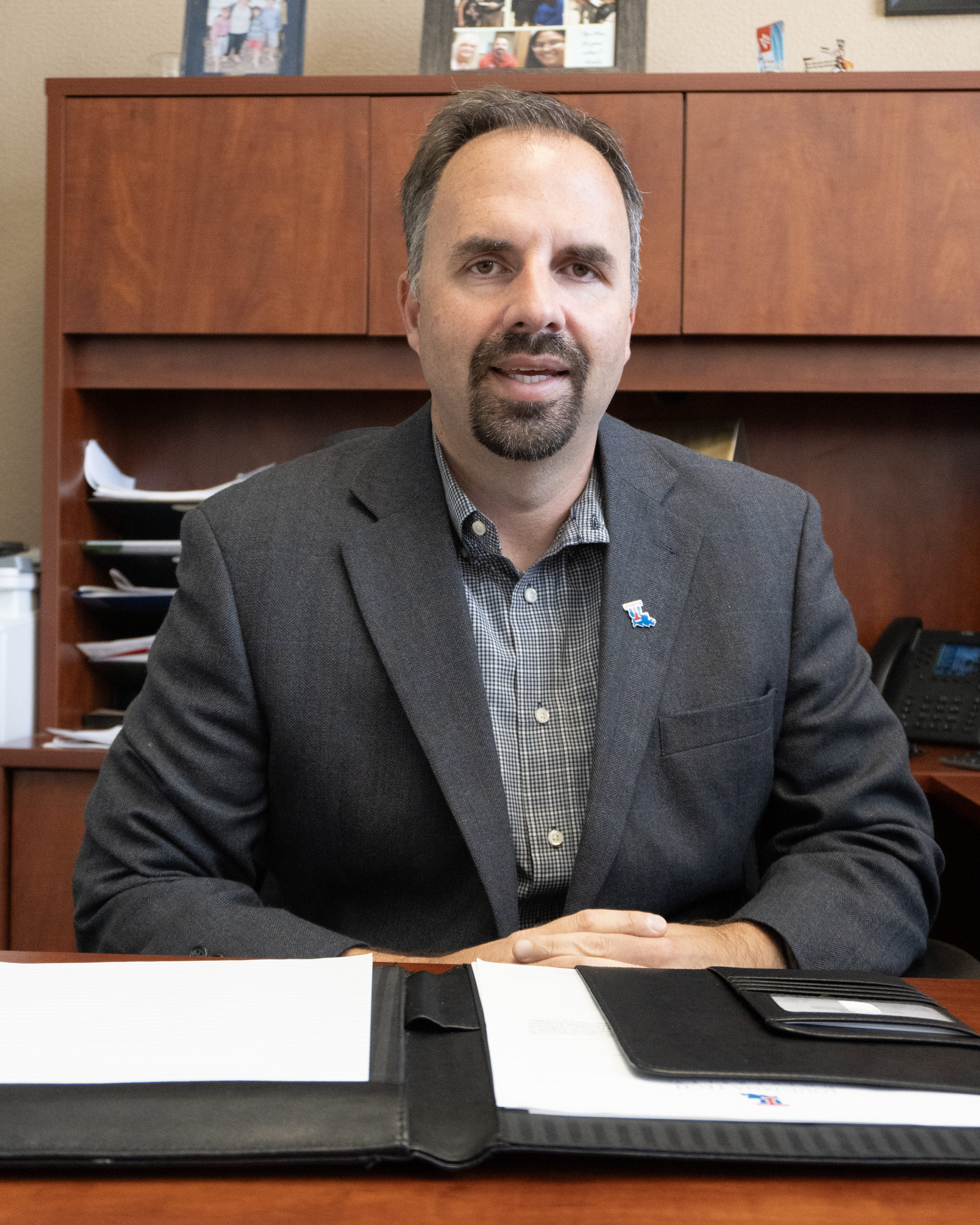 Dr. Collin Wick, Associate Dean of Research and former Associate Dean of Graduate Studies for the College of Engineering and Science, stepped in to serve as Interim Dean of the College following Dr. Hegab's retirement. After three months in the position, Louisiana Tech has appointed him as permanent Dean.
For Dr. Wick, who moved from Minnesota to Ruston in 2007 along with his three boys and wife, DeEtte, being a Bulldog has become a family tradition. Shortly after he joined Louisiana Tech's Chemistry program, DeEtte became a student at Tech, earning a Master's degree in Curriculum and Instruction from Tech. She also worked as a middle school English Language Arts teacher at AE Phillips Laboratory School, a part of Tech's College of Education and Human Sciences, for many years.
I am very humbled to have this opportunity to support COES as Dean. My approach to the role is to continue the example of professionalism and steady leadership that Hisham espoused during his ten years as Dean.
Two of Dr. Wick's sons are currently attending Louisiana Tech University. Tommy is in his third year as an Instrumentation and Control Systems Engineering Technology major, and Lucas is in his second year as a Sustainable Supply Chain Management major. His youngest, Ashton, is a Senior at Ruston High School and has completed 28 credits at Tech as a dual enrollment student. He is contemplating whether he wants to be the next Wick to join Tech or whether he wants to go to the U.S. Military Academy in an engineering field.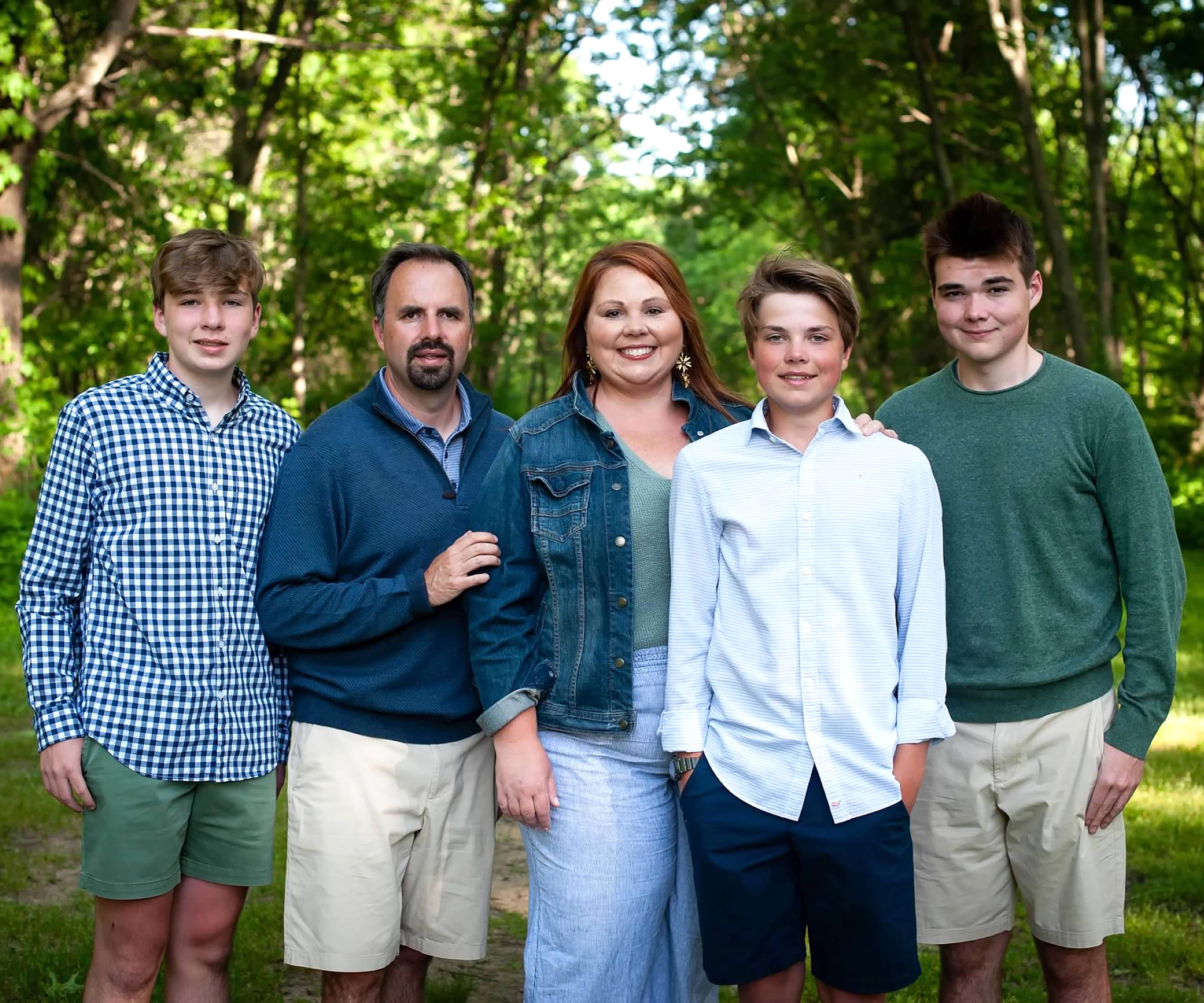 Dr. Wick is known for his versatility within the University, having held leadership roles such as Associate Dean of Research, Associate Dean of Graduate Studies, Chair of the Chemistry Program, and Professor of Chemistry. He led a proposal for a new doctoral degree program to significantly increase the number of students seeking and earning doctoral degrees at Tech. The proposal is awaiting final approval at the Louisiana Board of Regents.
Dr. Wick has taught a diverse range of courses, including statistical mechanics, environmental chemistry, polymer chemistry, advanced quantum mechanics, and general chemistry lectures, along with physical chemistry lectures and labs, adapting to the College's needs each academic quarter. He earned the 2023 University Foundation Professorship Award for his outstanding contributions to the University.
Throughout his career, he has contributed substantially to academic research, authoring or co-authoring around 85 peer-reviewed articles and leading numerous conference presentations. Additionally, he's participated in nearly $13 million in grant-funded research to the University.
Dr. Wick's current research focuses on solid-state systems, specifically innovations in battery electrodes, ceramic-metal interfaces, complex conjugated alloys, shape memory polymers, and the development of molecular models, algorithms, and automated codes for these areas. He has graduated multiple doctoral students, is currently advising or co-advising three doctoral students, and has led many undergraduate research projects at Tech.
Beyond his research endeavors, Dr. Wick is a dedicated mentor to students within the College of Engineering and Science. As Associate Dean of Graduate Studies, he guided students who restarted the Graduate Student Council, an elected group representing all graduate students within the College. As the COES Graduate Student Council advisor, he ensured graduate students were given an avenue to voice their concerns, helped plan events, created professional development opportunities, and enhanced academic experiences for master's and doctoral students within the College.
When he's able to find free time, Dr. Wick plays tennis with DeEtte and Ashton, reads, exercises in Tech's Lambright Sports & Wellness Center, and helps all three kids with their math homework.