COLLEGE OF ENGINEERING & SCIENCE
As you may already know, Dr. Hisham Hegab retired after serving as Dean of the College of Engineering and Science for a decade. I plan to follow in his footsteps of steady leadership for the College and am grateful to Dr. Daniela Mainardi, Dr. Teresa Murray, and Dr. Mary Caldorera-Moore for serving as Interim Associate Dean of Graduate Studies, Interim Academic Director of Biomedical and Chemical Engineering and Academic Director of Industrial Engineering and Instrumentation and Control Systems Engineering Technology, respectively.
The Class of 2027 is one of the largest in College of Engineering and Science history and is fewer than 100 students short of a College record. I am delighted to share some of our other successes with you.
Our students are constantly engaged in innovative research guided by talented faculty. Students at all levels are helping create the next generation of tools and techniques for safer cyberspace, more accurate medical diagnoses, increased engineering education engagement and engineering and science solutions for many other fields. They also continue to win national recognition by earning scholarships and winning competitions.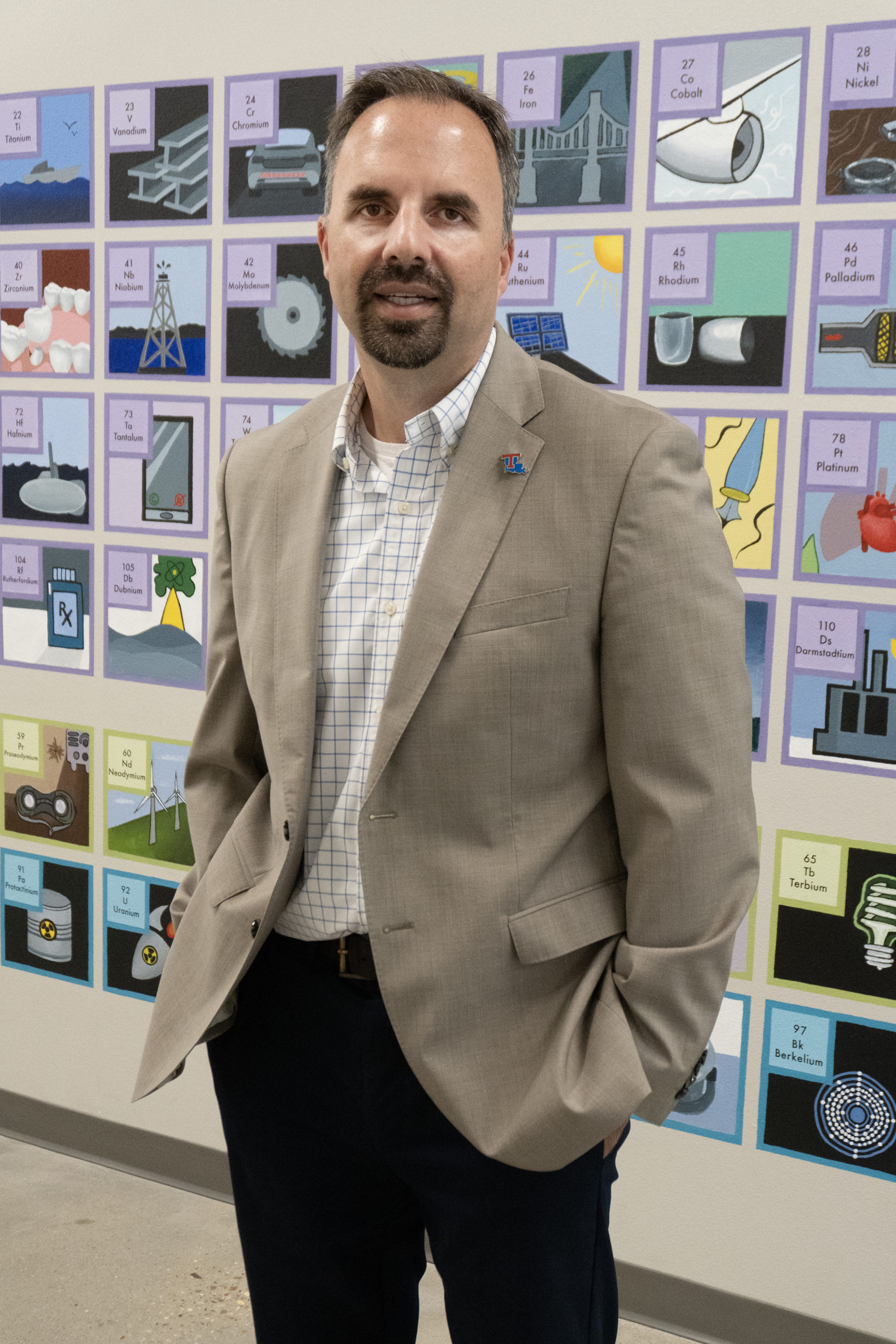 In this report, you'll learn about doctoral student Sanjeev Billa, who is working with Dr. Prabhu Arumugam to develop enzyme coating for microelectrodes in neurotransmitters, and Hanna Elliot, a member of the first cohort SUCCESS Scholars, a program created by Dr. Krystal Cruse.
You'll also learn about the impact of student leadership on the College through student organizations and as mentors. Graduate student Reed Edwards has taken a leadership role in the planning and fundraising efforts for our Steel Bridge Team, who will host the 2024 Student Steel Bridge Competition National Finals. While he and team advisor Dr. John Matthews work on making sure that Ruston and Louisiana Tech are ready for the event, Steel Bridge captain Kade Klink will prepare the team for competition.
Students like Elizabeth Dieguez, Hylie Holloway, Allie Smith, and Ashton Ward have taken on mentorship and leadership duties for the Class of 2027. Many of our students take on similar roles, and I hope you'll enjoy reading about this group of young engineers.
The success of our students is a collaborative effort, and I am thankful for all the hard work that our faculty and staff have put in to make Louisiana Tech the premiere institution for engineering and science education in Louisiana.
I hope you are as excited as we are about what 2024 holds for Louisiana Tech and the College of Engineering and Science. Thank you for being involved in the COES Community.

Collin Wick, Dean
College of Engineering and Science