COLLEGE OF ENGINEERING & SCIENCE
Dean Hegab Retires after Transformative Decade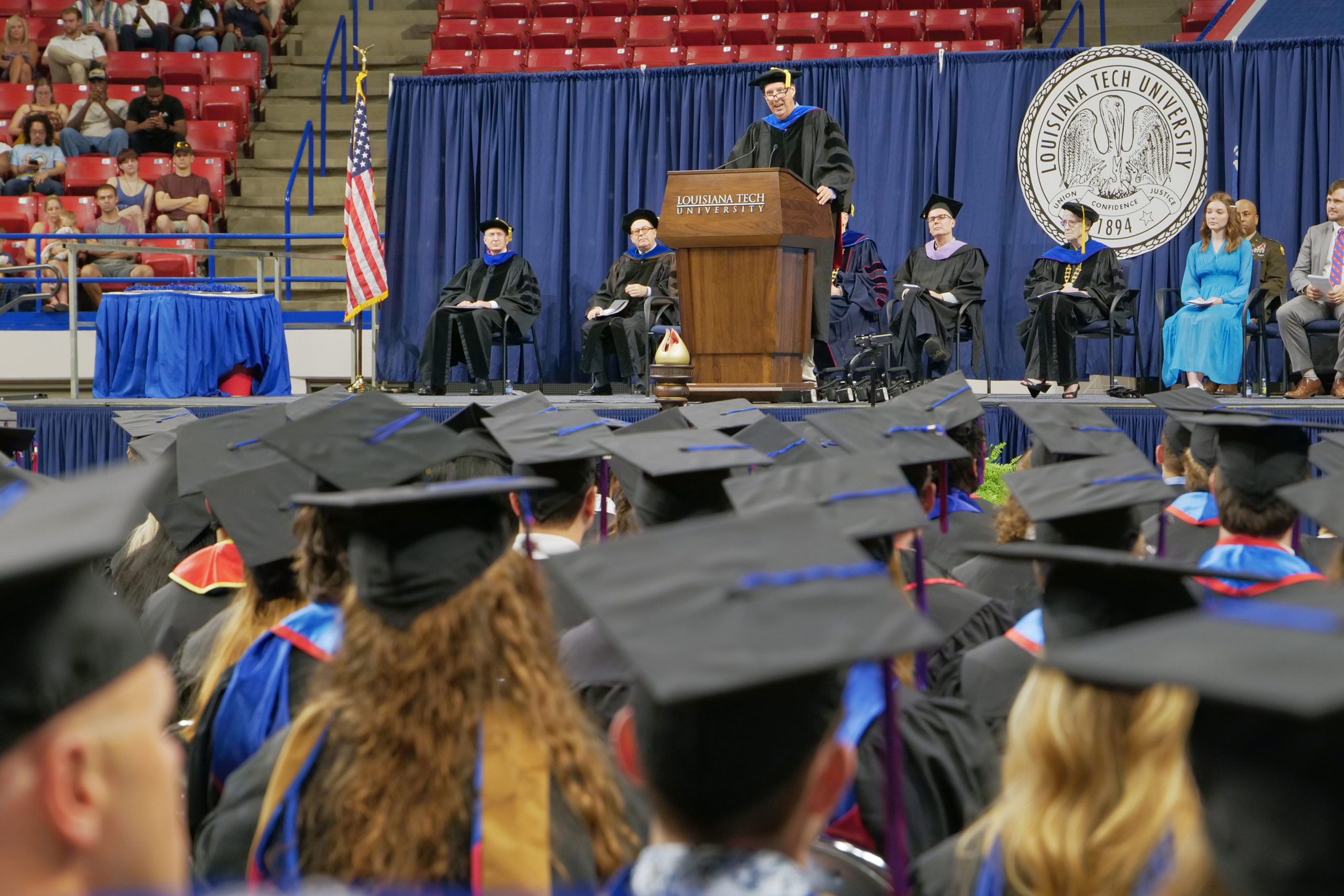 When Dr. Hisham Hegab gave his last address as Dean of the College of Engineering and Science at Louisiana Tech's Summer 2023 graduation, he gave graduates advice that anyone who's worked with him or taken his classes could have predicted.
He told graduates that success is measured in more than financial rewards and dropped three pieces of advice: "Take the time to fully appreciate the important moments in life," "Be open to opportunities that life places in your path," and "Make serving others part of the mission of your life." This advice isn't just a string of talking points for Dr. Hegab. They're mantras he exhibited as a COES leader and professor, where he spent nearly thirty years leading by example through service, humility, and humor.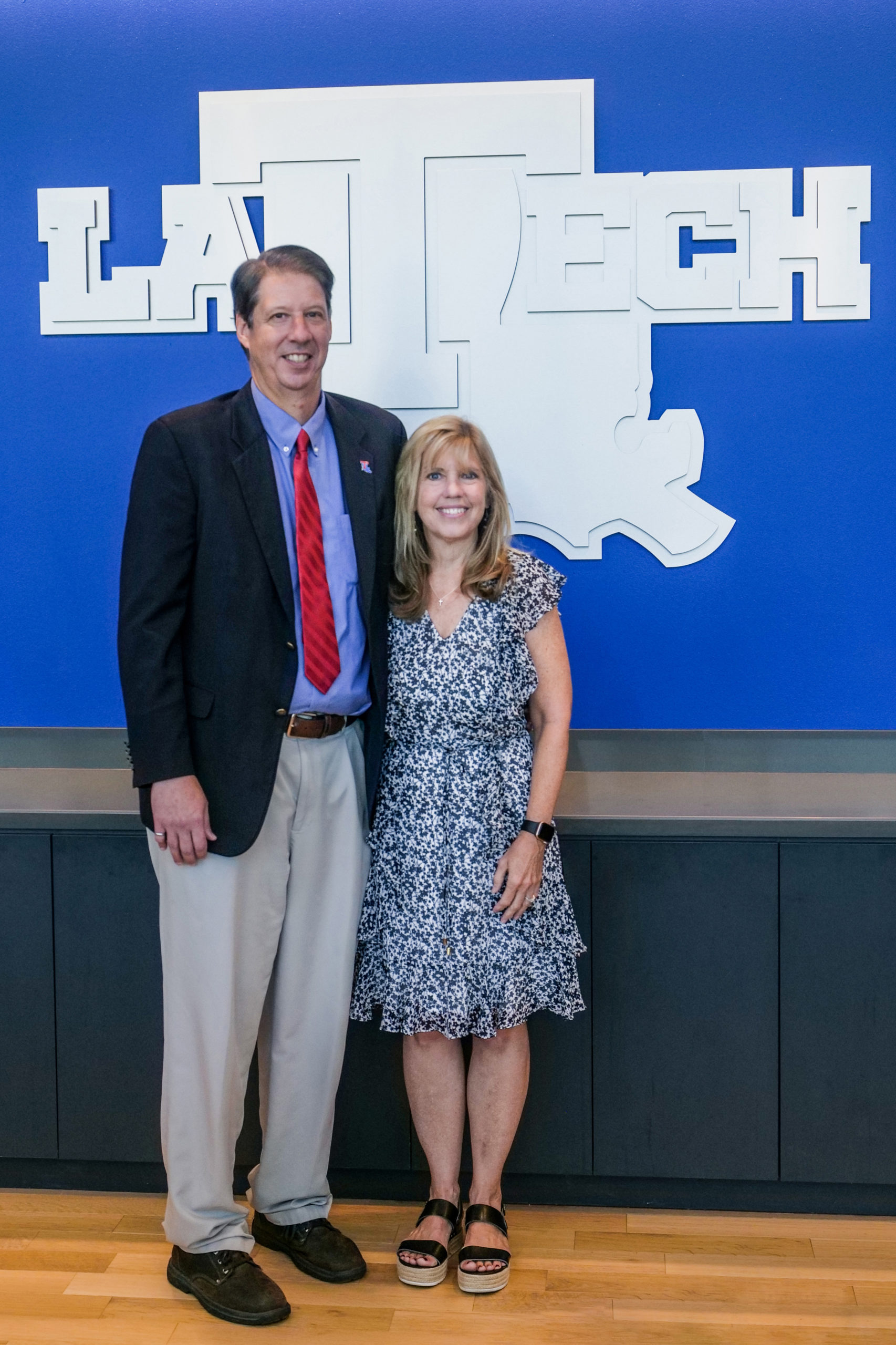 He spent a decade of his thirty years at Tech leading the College of Engineering and Science as Interim Dean and then as Dean, and he left a mark on the College, the University, and the Louisiana Tech community. Dr. Hegab led the College through an era of change – most notably, the construction of the Integrated Engineering and Science Building and the transition of the Undergraduate Studies Office, first- and second-year classes, and faculty offices to that building.
Under his guidance, the College made several other significant changes, including the creation of the Project-Based Education program to guide the curriculum development and instruction of Tech's longstanding and innovative hands-on Living with the Lab and Living with Cyber programs, the implementation of the Louisiana Tech chapter of the National Science Foundation's Scholarship for Service: CyberCorps® program that prepares cybersecurity professionals to protect U.S. cyberspace, and the development of the College-wide Research and Design Conference, which builds on the Freshman Design and Senior Projects Conferences to create a heightened conference environment for students.
Before becoming Dean of the College, Dr. Hegab served the University as Interim Dean of the COES, Associate Dean of COES Undergraduate Studies, Director of the Computer Science, Cyber Engineering, Electrical Engineering, Electrical Engineering Technology, and Nanosystems Engineering programs, and as Chair of the Micro and Nanosystems Engineering program. He led the team that developed Louisiana Tech's Bachelor of Science program in Nanosystems Engineering – the first in the U.S. and was appointed its founding chair. He also helped facilitate the creation of Louisiana Tech's Bachelor of Science in Cyber Engineering – another first in the nation.
I'm grateful for Hisham's steady leadership to our College and the mentorship and friendship that he gave me and other faculty and staff during his tenure as Dean. I learned a lot from him and his leadership style, and I wish him the best in retirement.
Under Hegab's leadership, the CyberCorps program prepared 30 Louisiana Tech students for service to the country in helping protect U.S. cyberspace from terrorists. Recent program alum Mary Nations says his guidance helped her choose the internship that led to her current job.
Throughout my two years in SFS, Dr. Hegab provided me with invaluable advice and opportunities. When I was trying to decide between internship offers, Dr. Hegab used his past experience and wealth of knowledge to help me make the best decision for me and my career. That internship led to the job I have now, and I couldn't be happier with it. I will forever appreciate the time Dr. Hegab set aside from his undoubtedly busy day to help and meet with us SFS students.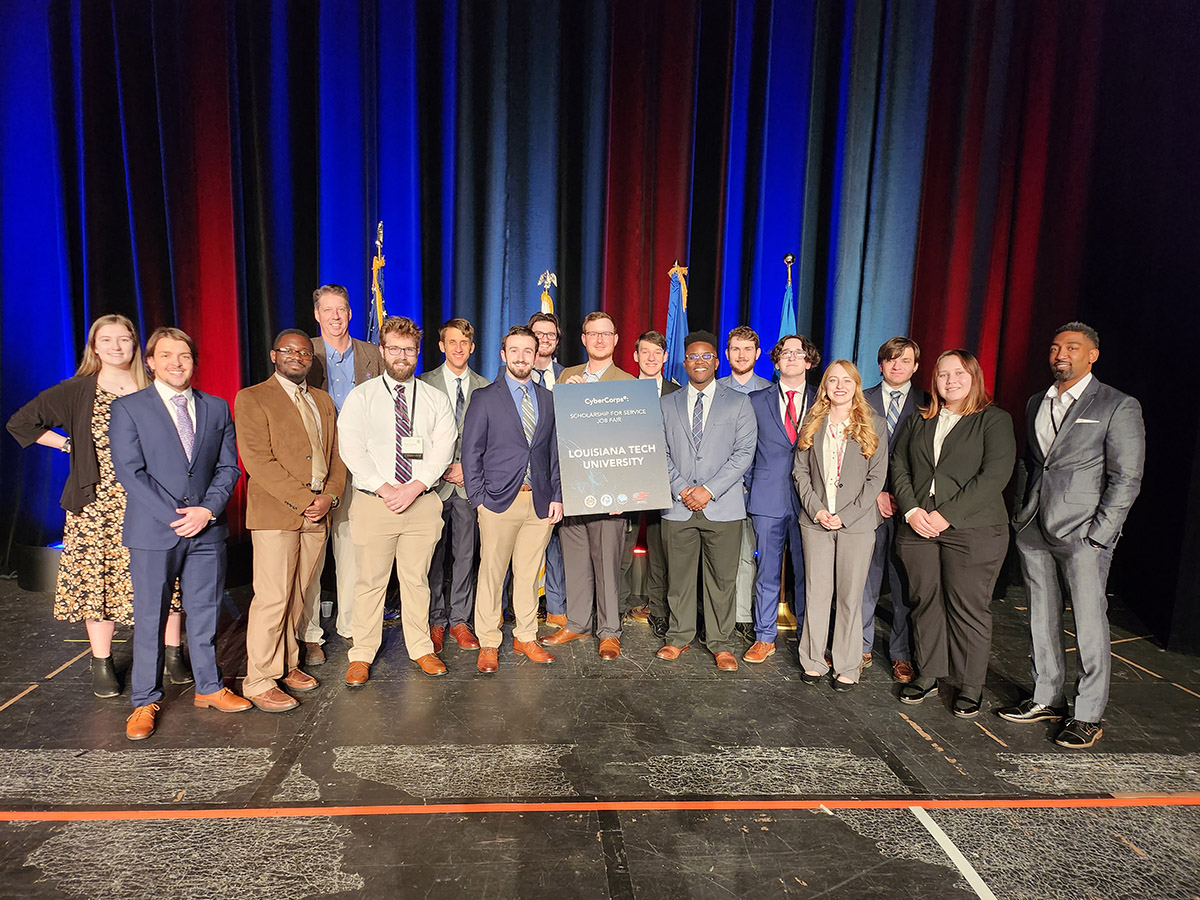 Dr. Hegab's trademark leadership through service didn't stop at developing firsts for the College. A Tech alum himself, Dr. Hegab helped develop and teach curricula and courses in multiple disciplines, including Mechanical Engineering and Chemical Engineering, working his way up to Professor of Mechanical Engineering.
Through his courses in thermal science, cyber security, heat transfer, and microfluidic systems, Dr. Hegab mentored faculty and students alike. He promoted faculty development in teaching, managed tenure and promotion of faculty, recruited and hired new faculty, and fostered interdisciplinary collaboration in research and curricula within the College.
It has been a pleasure to work with Hisham both as a colleague and as a friend over my 23 years at Louisiana Tech. The College of Engineering and Science has been truly blessed to have his calm but effective leadership during his tenure at Louisiana Tech.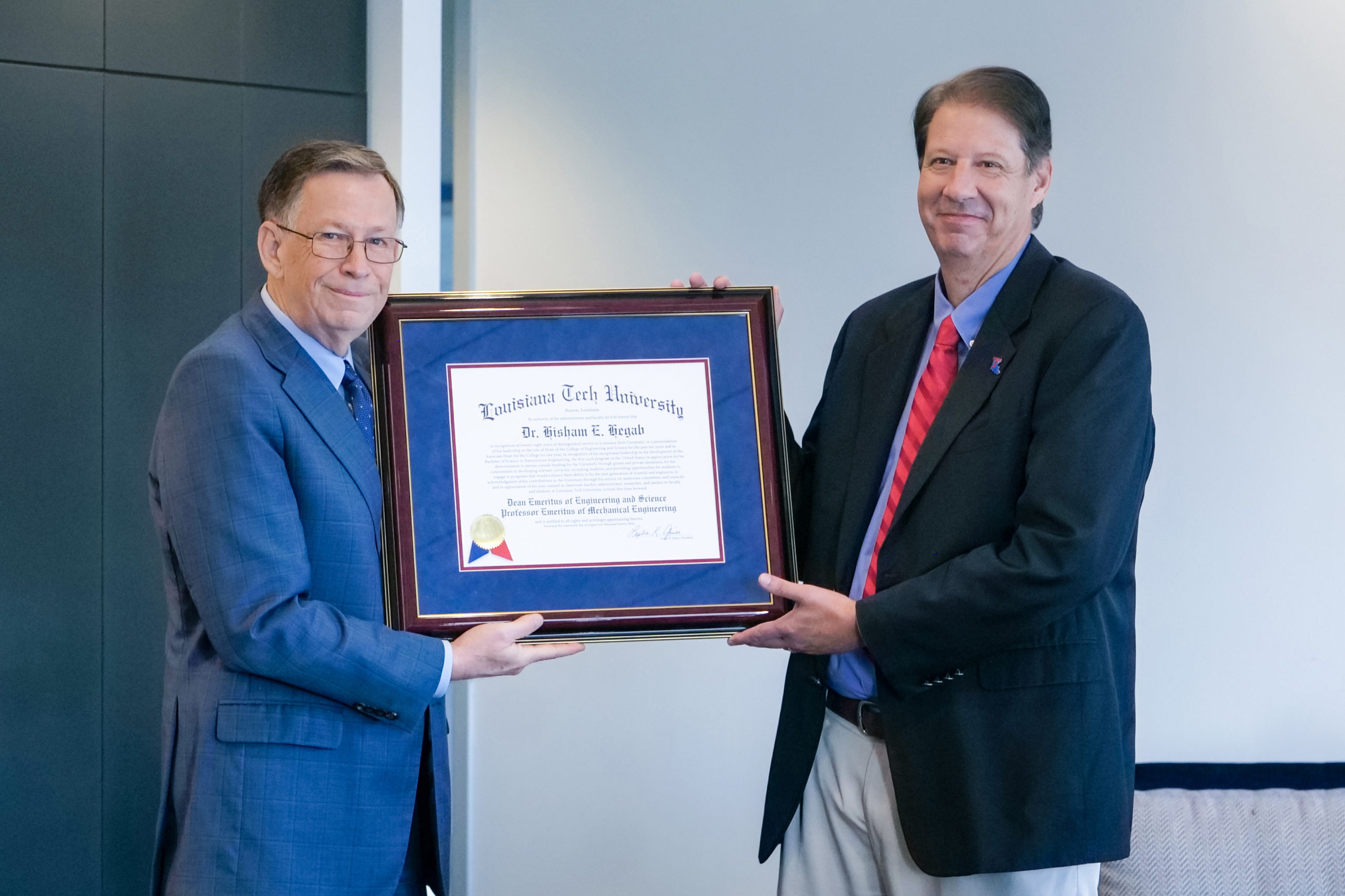 While Dr. Hegab has officially retired, he will remain with the University as Dean Emeritus.
Learn more about Louisiana Tech's CyberCorps (R): SFS Program