COLLEGE OF ENGINEERING & SCIENCE
Hanna Elliot: Building Success from Day One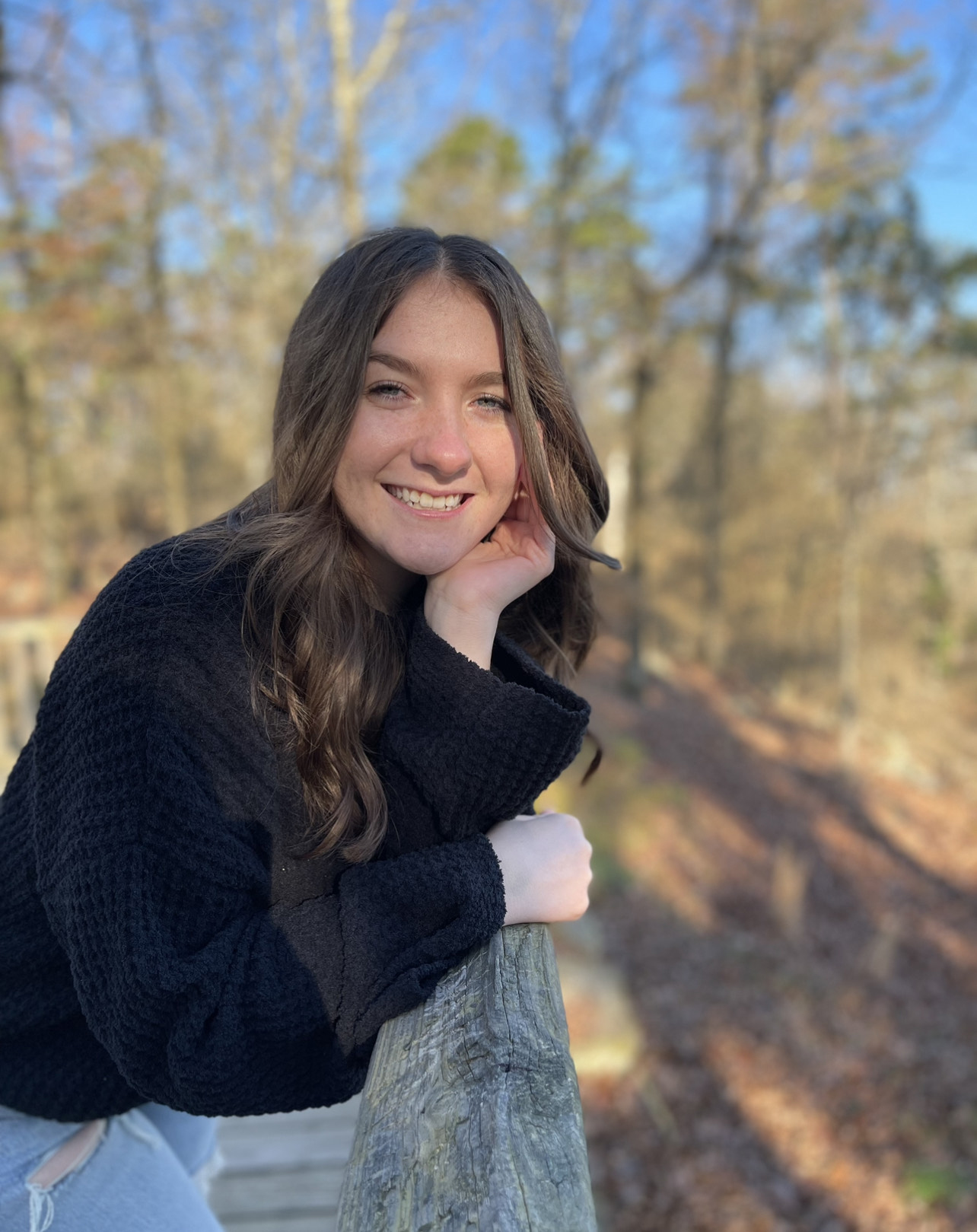 When Hanna Elliot of Beckville, Texas, visited Louisiana Tech the spring before she graduated high school, she had a mental checklist. She already knew the University had a nationally recognized biomedical engineering program and a focus on hands-on engineering, so that checked two boxes. During the visit, she learned that Tech and the College of Engineering and Science have a distinct culture that encourages community building along with academics.
She also found a scholarship program that would help cover the costs of her education: The SUCCESS Scholars program – created by Dr. Krystal Cruse, Chair of the COES First-Year Living with the Lab program and Assistant Professor of Mechanical Engineering, with funding from the National Science Foundation.
I visited Tech my senior year with my twin sister Presley [an Early Childhood Education student]. I loved everything about the campus! It was the perfect size, had every club either of us could possibly want, and we both felt like it was where we belonged. After my tour, I decided Tech was the place for me.
Although she applied for the SUCCESS Scholars program for the reason you'd expect: to help pay for her education, she quickly found that the program provided a little lagniappe COES-style. Hanna and the rest of her cohort attended a supplemental class as a perk of the scholarship. For two hours a week, they were immersed in COES culture, learned community-building skills, completed professional development exercises, and built camaraderie. They also had the opportunity to ask questions and learn study tips from faculty and upper-level students.
The class added to Louisiana Tech's Living with the Lab course on top of the block schedule for SUCCESS Scholars to work together. When it comes to hands-on engineering education in the U.S., the program has led the pack when it comes to hands-on engineering education in the U.S. for decades – in fact, variations of the project have been developed in other universities following Tech's success. To help make that education more affordable, Dr. Krystal Cruse created the SUCCESS Scholars program with funding from the National Science Foundation.
This program has helped me so much in my studies here at Tech. Before starting classes, I was worried about succeeding in this challenging curriculum. I was also very worried about making friends, as silly as that sounds. Neither of those things were a problem because I spent so much time with the other SUCCESS Scholars and the faculty involved in the program that developing close relationships with them was easy.
Faculty mentorship is a critical component of the program, and faculty mentors participate in program activities, lead seminars, and advise Scholars in their disciplines. In addition to Dr. Cruse, Dr. David Hall, Director of Project-Based Learning in the COES, Instrumentation and Control Systems Engineering Technology, and Industrial Engineering; Dr. Marita Apter-Desselles, Professor of Psychology and Behavioral Sciences; Dr. Mary Caldorera-Moore, Program Chair and Associate Professor of Biomedical Engineering; and Mrs. Charlotte Wilkerson, Director of Student Success, play a critical role in encouraging and empowering Scholars to succeed.
My favorite part of my freshman year was working on the First-Year Project Showcase with my team. It was my first real glimpse at the engineering process. It's easy to get discouraged at certain points throughout the engineering curriculum, but our project helped show me that I'm on the right path and that I love what I'm doing. Working on a project that meant so much to me with two of my closest friends was an experience I won't forget.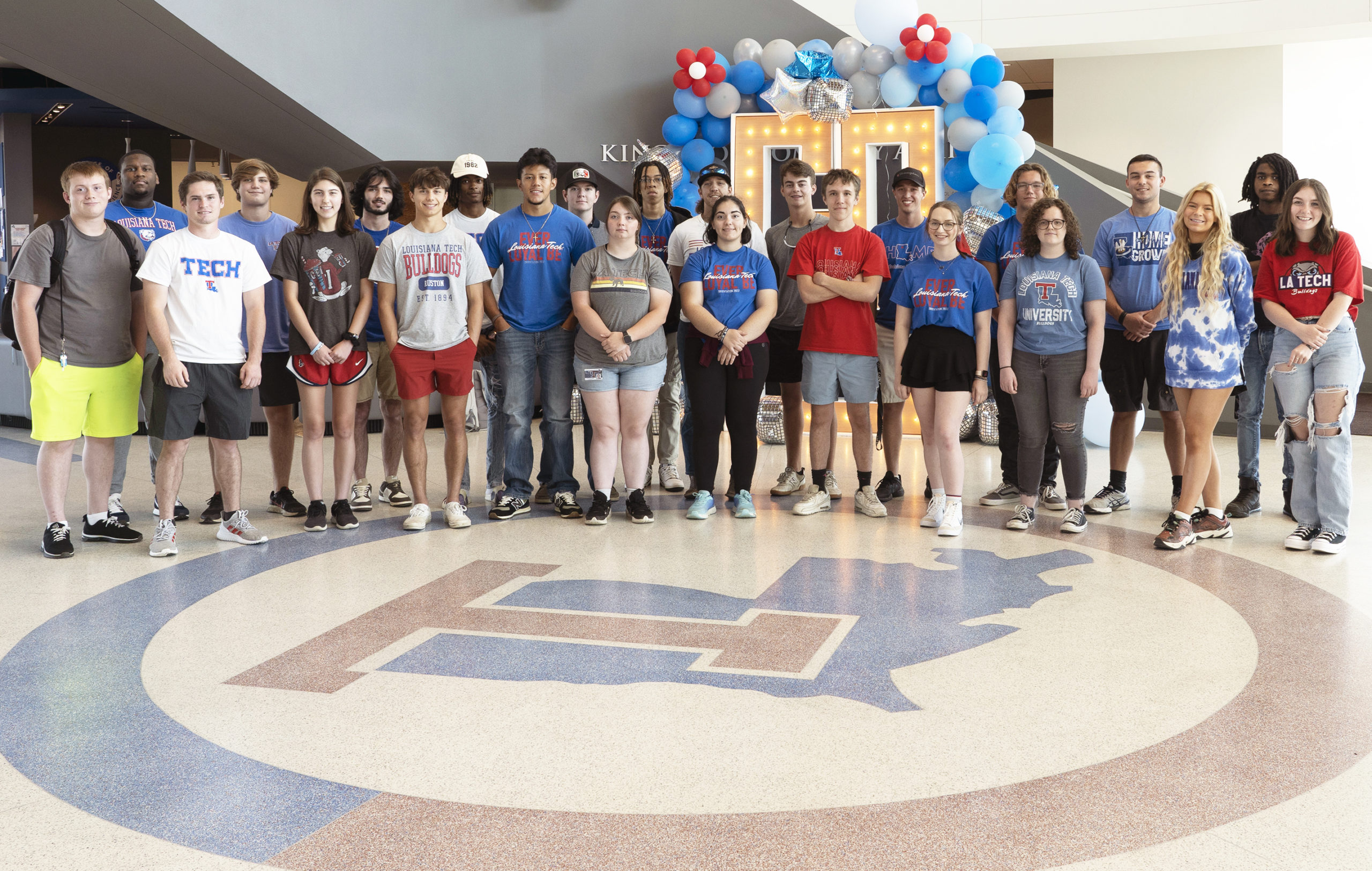 Hanna – along with SUCCESS Scholars Caroline Cresap (Chemical Engineering) and Jonathan Rosas (Mechanical Engineering) – finished the year with the First Place award from the First-Year Engineering Showcase for their project "Step-Ma" – a motorized step that lifts elderly, injured, and disabled people from the ground into a car with the push of a button. They developed the project from concept to prototype with guidance from their project advisor, Dr. Cruse.
The SUCCESS Scholars program helped so much with our First-Year Project. Having the first two quarters to get to know the other Scholars eliminated the stress of picking a team. We all knew each other well enough to know which people would work best together, and nobody had to worry about being in a team of students we didn't know. Already having such close, personal connections with my team members made working on our project enjoyable. Ideas flowed freely without fear of judgment, and group meetings were productive while still being a good time.
What advice does she have for first-year students? Take advantage of the opportunities you have at Tech.
There are so many programs, events, and industry talks specifically set up to help you succeed. Use them to your advantage!
That advice is not just empty words from Hanna, who joined the Biomedical Engineering Society and the Lambda Sigma Honor Society last year. Going into her sophomore year as a Louisiana Tech Biomedical Engineer, Hanna says she's looking forward to soaking up more COES Culture and continuing to build on her skill set while enjoying time with her classmates.
This year, I look forward to becoming more involved with these groups and looking into more student organizations that might suit me! I'm excited for another great year at Tech!