COLLEGE OF ENGINEERING & SCIENCE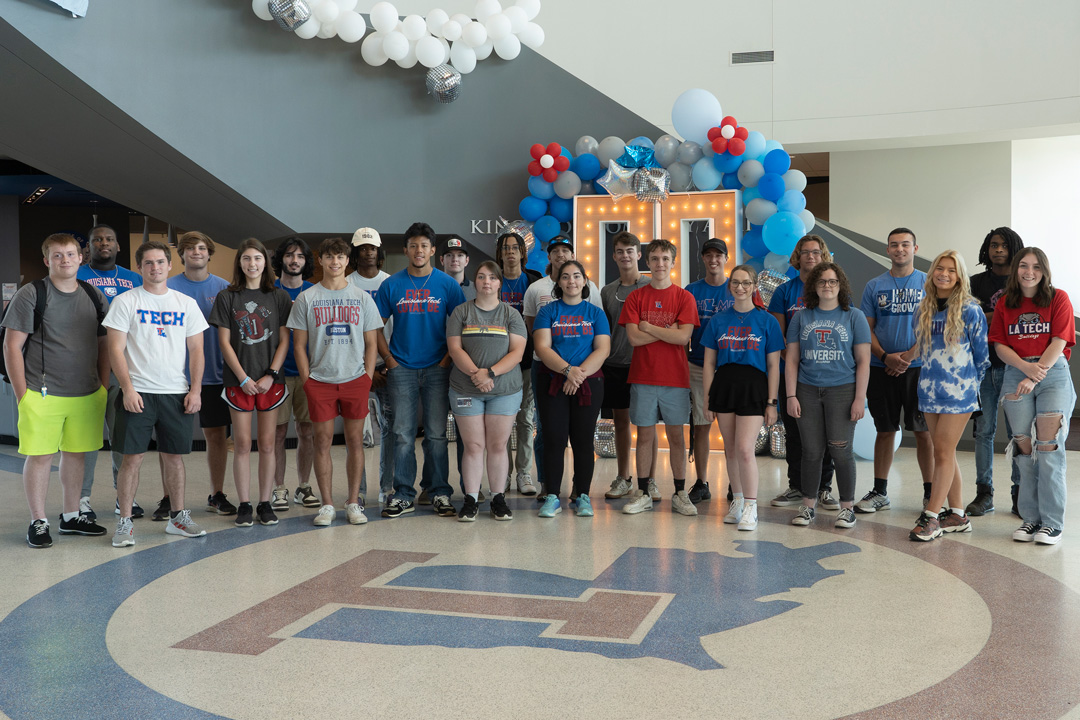 COES establishes SUCCESS Scholars Program
The Louisiana Tech University College of Engineering and Science (COES) has established the SUCCESS Scholars Program to provide scholarships and co-curricular activities for outstanding engineering students beginning in the upcoming academic year.
Thanks to a nearly $1.5M grant ("S-STEM SUCCESS: Supporting Undergraduates through Curricular and Co-Curricula Engagement and Student Scholarships") funded by the National Science Foundation (NSF), qualified students enrolled in Louisiana Tech's engineering majors will receive scholarships and participate in community- and career-building activities.
The funding will support nearly 50 students for four years of their education. The first cohort of 24 students began their studies this fall. The College will take applications for the final cohort during orientation next summer.
The SUCCESS Scholars Program aims to increase the number of well-prepared STEM (science, technology, engineering, and mathematics) graduates entering the U.S. workforce from Louisiana Tech University. This increase will give employers access to a larger pool of engineering experts and help the U.S. maintain global competitiveness.
Dr. Krystal Cruse, principal investigator and lead for the project, says that the S-STEM funding will significantly impact qualified students.
"The SUCCESS Scholars Program is an amazing opportunity for the College to support incoming students – financially and academically – throughout their time at Louisiana Tech. We are grateful for the NSF funds, which make the program possible."
SUCCESS Scholars will receive tiered levels of financial support and enrichment opportunities as they progress academically in their engineering studies.
First-year students will learn skills for community building, academic excellence, professional development, and career applications. Sophomores will receive academic support and learn about potential internships and summer research programs. Juniors will shift toward career preparation skills while continuing to acquire resources to help with community building and academic excellence. Seniors will focus on career preparation and life skills as they graduate from the program.
Faculty mentorship will be a principal component of the program. Faculty mentors will participate in program activities, lead seminars, and serve as official academic advisors for scholars in their disciplines. The faculty advisors will play a critical role in encouraging and empowering the scholars to succeed.
In addition to Cruse, Chair of the COES First-Year Living with the Lab program and Assistant Professor of Mechanical Engineering; Dr. David Hall, Director of Project-Based Learning in the COES, Instrumentation and Control Systems Engineering Technology, and Industrial Engineering; Dr. Marita Apter-Desselles, Professor of Psychology and Behavioral Sciences; Dr. Mary Caldorera-Moore, Program Chair and Associate Professor of Biomedical Engineering; and Ms. Charlotte Wilkerson, Director of Student Success, will mentor SUCCESS Scholars and guide Scholar activities.
"The SUCCESS Scholars Program will supplement our project-based curricula by prioritizing networking, mentorship, and career building, along with providing funding to the students," COES Dean Dr. Hisham Hegab said. "I'm thankful to the NSF for this opportunity to grow Louisiana Tech and our College, and I'm excited to see the effect it will have on student retention and workforce growth in the coming years."
For more information on how you can support the SUCCESS Scholars Program, contact Devin Ferguson, Executive Director of Development, at devin@latechalumni.org or (318) 497-7737.