COLLEGE OF ENGINEERING & SCIENCE
Andrew Turner: Learning and Leading
Andrew Turner's love of computing developed when he was a student at E.D. White Catholic High School in Thibodaux. There, he realized that he wanted to pursue a computing degree. Once he arrived at Louisiana Tech, a conversation with Cyber Engineering Program Chair and Lecturer Dr. Miguel Gates helped him streamline that goal into a desire to create a safer cyber environment for users.
After arriving on campus with no coding experience, Andrew's nervousness became confidence as he powered through Cyber Engineering classes, developing new communications and technical skills. In his first two years at Tech, Andrew has worked hard, completing the Living with Cyber series and participating in the 2022 Cyber Storm annual hackfest, in which his team "Bastet" finished fourth.
His perseverance has paid off, and, beginning this fall, Andrew became one of seven Tech Class of 2024 CyberCorps® Scholarship for Service recipients. As part of the scholarship, he will get training and earn an internship with a government agency where he'll engage in cybersecurity. After graduation, he'll spend at least two years working in a similar role.
"The stipend's great, but the main reason I applied for the scholarship was because I saw that the program has specific faculty that will help students get jobs. Being able to talk to people like Dr. [Hisham] Hegab, who has seen students earn jobs with these large agencies and knows how to get them there, is important to me. My goal is to work for one of them and protect U.S. cyberspace."
In the meantime, Andrew is making the most of campus life. After spending his first two years as a student leader for the College of Engineering and Science (COES), first as a member of the COES Freshman Council, then as Director of External Communications for the Engineering and Science Association (ESA), and COES representative on the University's Student Government Association, Andrew has begun his junior year as a member of several engineering organizations. He is the secretary for the ESA and a member of the National Society of Black Engineers, the Association of Cyber Engineers, and the Association of Computer Machinery. He is also a COES Ambassador.
I've had people say, You don't fit the cyber stereotype of a quiet person behind a computer.' Those people didn't realize I did fit that stereotype. I pushed myself to take advantage of the opportunities at COES to learn the communication skills and be more confident speaking publicly to get where I am now.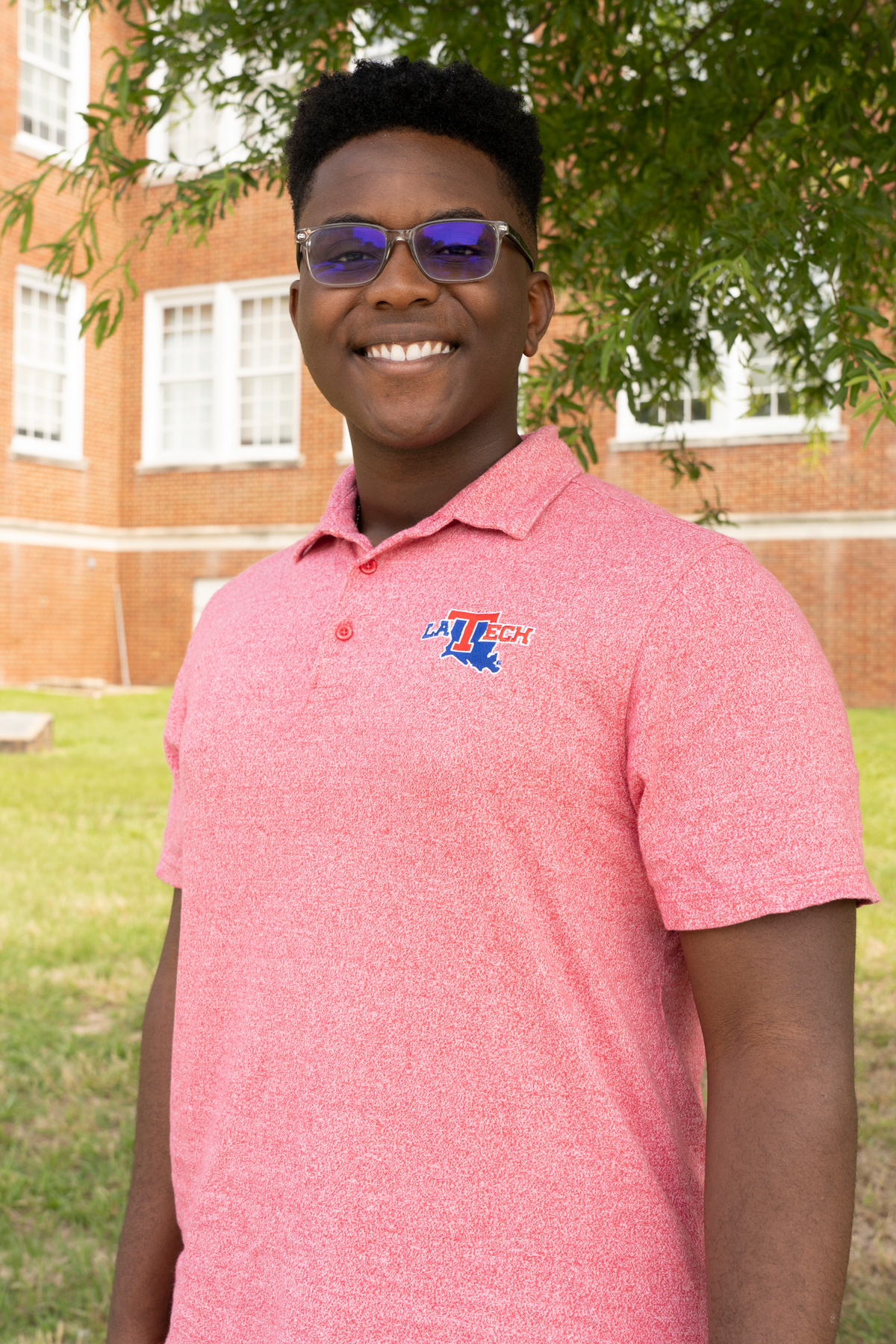 Most people I talk to going into Cyber Engineering are fresh. I came to Tech with zero coding experience, which was one of my main concerns, especially when my first computer science class had people that it seemed easy for. Now coming onto junior year, I've just advanced, advanced, advanced. A lot of that is because Tech has taught me to solve problems and not look at a blank screen.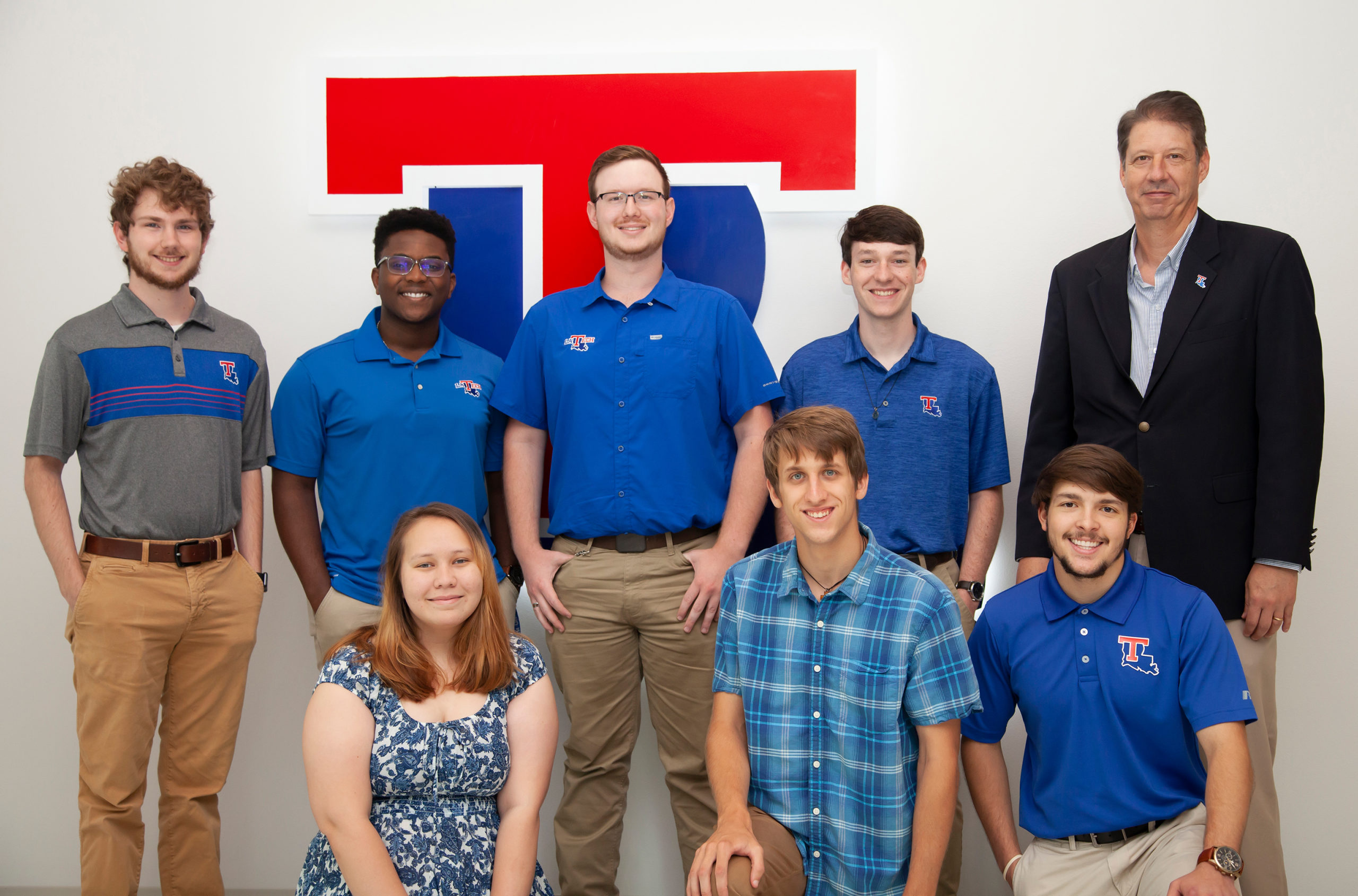 As an ambassador, Andrew spends a lot of time guiding potential students and their families through the Louisiana Tech campus, sharing his favorite places to hang out and study, and answering their questions about engineering and science at the University. His favorite thing about the tours is listening to their stories.
"I love hearing potential students and their families talk about their backgrounds and why they're going into this major or that one. A few months ago, I gave a tour to a student whose dad works for AT&T. As I was talking about Tech, he gave me and his son information about cyber engineering in telecommunications."
Many of his tours bypass students working in collaboration spaces, snacking on popcorn, or unwinding with cornhole or ping pong in the Integrated Engineering and Science Building. These are his favorite scenes to explain to the guests, as they allow him to share the supportive atmosphere the students will adopt for the next phase of their lives.
I'm excited when tour groups see the family aspect of the COES in action. Students can meet one another and faculty early on through ESA and the College's events. Those types of events helped me feel connected to members of the Tech community and helped me feel at home here my first year. I enjoy having the opportunity to pay that forward.