COLLEGE OF ENGINEERING & SCIENCE
Viral Sagar: Engineering Solutions to Waste Management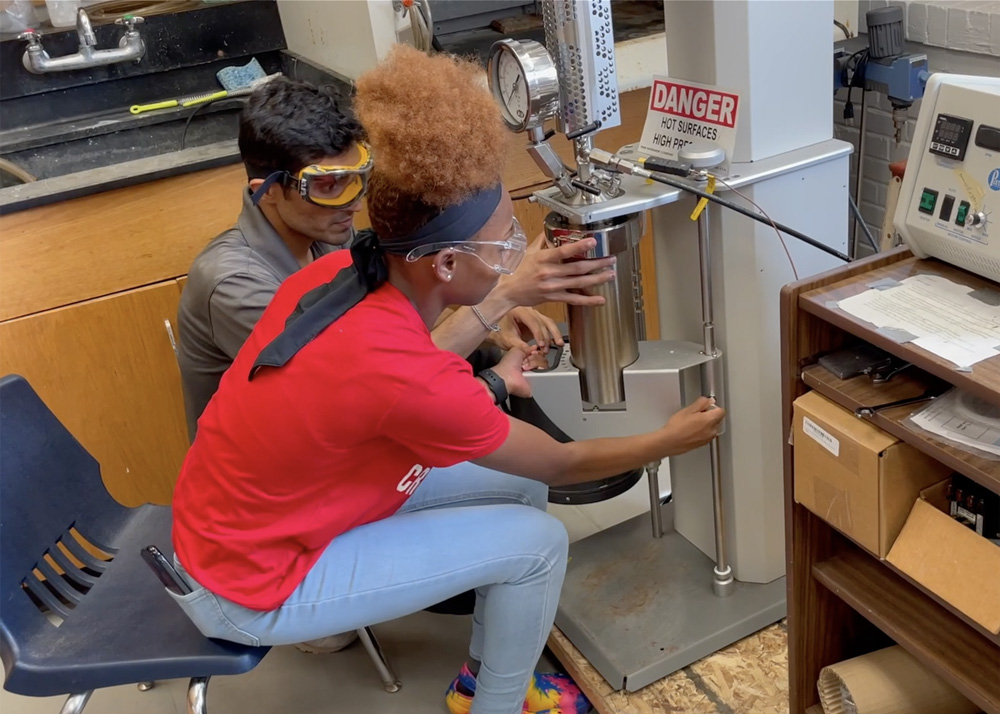 Viral "Vir" Sagar's interest in bioprocess engineering began several years ago in Mumbai, where he was born and raised. He curated this interest further while studying at Rutgers, The State University of New Jersey, in the Chemical and Biochemical Engineering program. From early on, he knew he wanted to help develop sustainable energy and green technology. 
The first step towards this goal was to apply to the Louisiana Tech Engineering doctoral program in Micro and Nanoscale Systems. The second step was to join Dr. Joan Lynam, Assistant Professor and Chair of the Chemical Engineering program, at the University's Biomass Lab. Now, he spends his days juggling classes, research, and managing the lab – which is devoted to reducing waste in landfills while creating new economic value for agricultural and aquacultural products.
Vir doesn't mind the hectic schedule since it allows him to participate in world-changing research in green technology while working toward his doctorate as a first-generation college student. As a manager of the Biomass Lab, he is at the forefront of developing new techniques for converting organic material – or biomass – from food and agricultural waste into renewable chemicals that can be used in fertilizer, agriculture, construction, energy, and medicinal industries.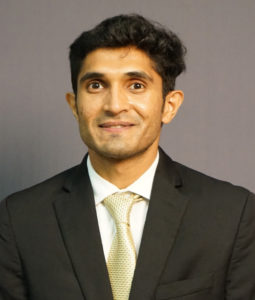 I enjoy working in the Biomass Lab because it gives me the chance to help make a difference, work for a better environment, and look for new science and engineering techniques. Although I'm constantly active, I feel fulfilled because I'm making a difference in many ways. Working with Dr. Lynam allows me to contribute to various projects that reduce pollutants and waste while creating better biochemical products, construction materials, and energy sources.
Vir, Dr. Lynam, and the 15 other lab members work with federal agencies and industrial partners to develop environmentally safe solvents that extract cellulose, hemicellulose, and lignin from biomass. The extracted materials can then be used to create products and are continuing to fine-tune the chemical engineering processes for their research. This could help federal agencies and industrial partners develop sustainable energy while actively decreasing air and water pollution.
"The Biomass Lab is creating new systems of bioprocess engineering. During my time with the lab, we've worked to create biofuels, build biochemical and construction materials, and produce drinkable water from waste biomass. My favorite projects are the ones in that I need to work through several iterations of trial and error to find a solution. I enjoy investigating why things work the way they do, and I find solving difficult problems rewarding."
For Vir, mentoring other lab members is a crucial lab management duty. He makes himself available to answer questions and provide guidance for them, even when those questions interrupt his leisure time, which he spends reading self-improvement and ethics articles, playing sports, and gardening.
I make an effort to encourage lab members to ask me questions about their research. If I'm not in class, I'm available to show them the methods and protocols or even take suggestions on how I can improve their lab experience. Science is constantly moving forward, and discoveries are built from the work of previous generations. I hope to inspire them the way my mentors have inspired me.