COLLEGE OF ENGINEERING & SCIENCE
College Leads Economic Development Project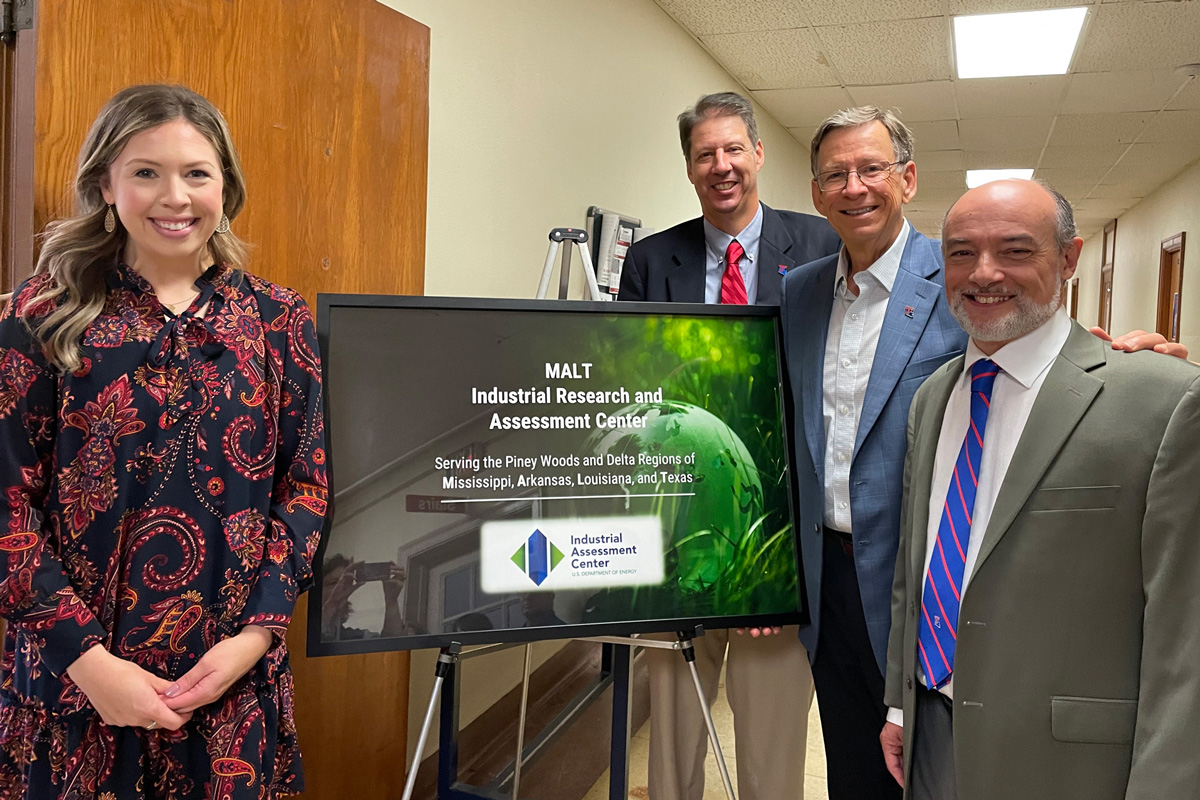 Dr. Henry Cardenas and the College of Engineering and Science are leading a four-campus effort to help manufacturers in Mississippi, Arkansas, Louisiana, and Texas – save millions of dollars by increasing productivity, reducing waste, and saving energy. The other campuses include the University of Louisiana at Lafayette, Grambling State University, and Louisiana Delta Community College – Monroe Campus. 
Dr. Cardenas, Associate Professor of Mechanical Engineering and Nanosystems Engineering and Director of the Mechanical Engineering Design Consortium, and an interdisciplinary team of experts from the four Louisiana colleges established the MALT Industrial Assessment Center, headquartered in Bogard Hall at Louisiana Tech, to identify energy, productivity, and sustainability opportunity enhancements for manufacturers in our region, while also training the next generation of industry leaders to advance the interests of the manufacturing sector.
MALT Center assessments could save local manufacturers tens of millions of dollars, while student participation will expand the capabilities of the industrial workforce, adding economic value to the region. Very exciting.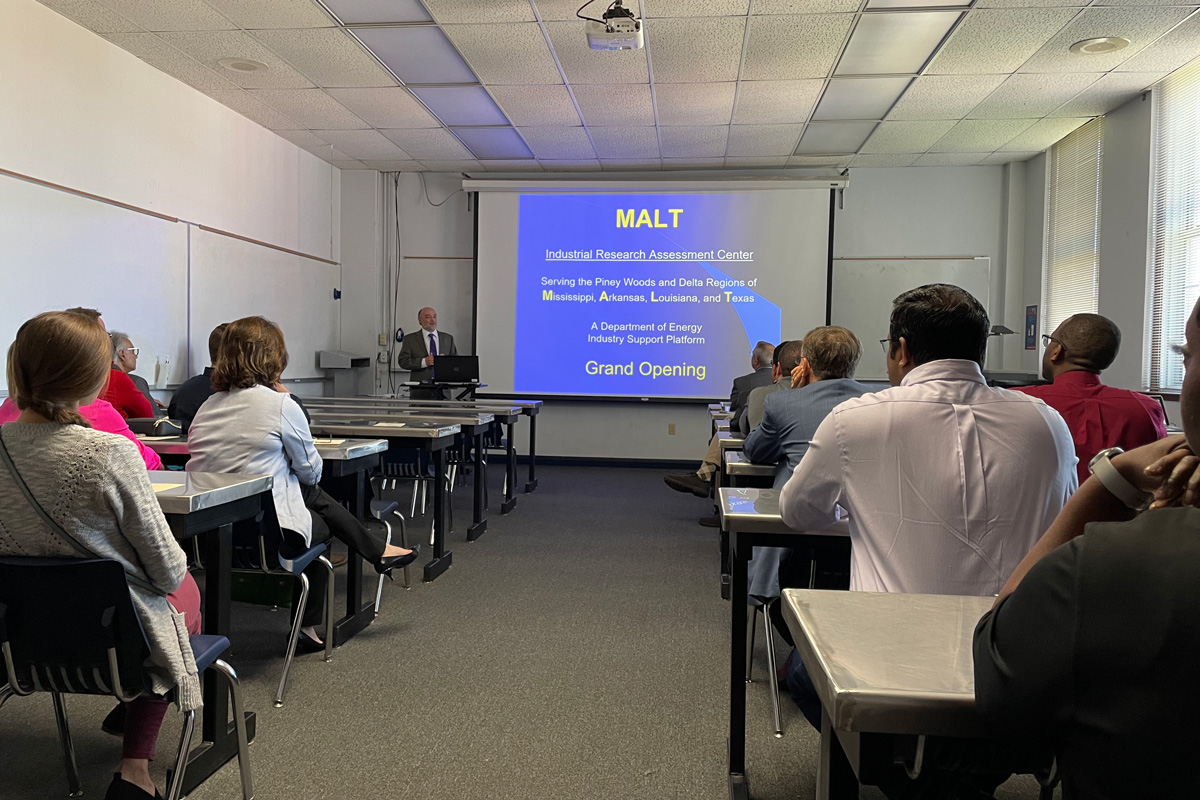 Dr. Cardenas (Center Director), Dr. Jun-Ing Ker (Associate Director), and Dr. Elizabeth Matthews (Associate Director) guide a team of 13 faculty and 15 students (including 10 from Louisiana Tech) in coordinating on-site visits to small-to-medium sized manufacturers across the service area, which extends 150 miles from each campus. Along with Drs. Cardenas, Ker, and Matthews, Dr. Beth Hegab, Dr. Miguel Gates, Dr. Mary Fendley, Dr. Joan Lynam, and Dr. Leland Weiss joined forces with five faculty members from the other campuses to provide their expertise in mechanical, chemical, cyber, and industrial engineering techniques to these industrial partners.
Funded by the Office of Energy Efficiency and Renewable Energy at the U.S. Department of Energy, MALT provides free on-site visits and assessment reports, which outline how facility managers can update their systems to be cheaper, cleaner, and more secure. The center makes these assessments by collecting data during two visits: a pre-visit, during which a team deploys data-logging sensors near high-energy systems and an official visit when the team returns to collect the sensors and use handheld equipment to examine energy processes. The team compares the data to the company's utility bills to discover opportunities for the business to save resources.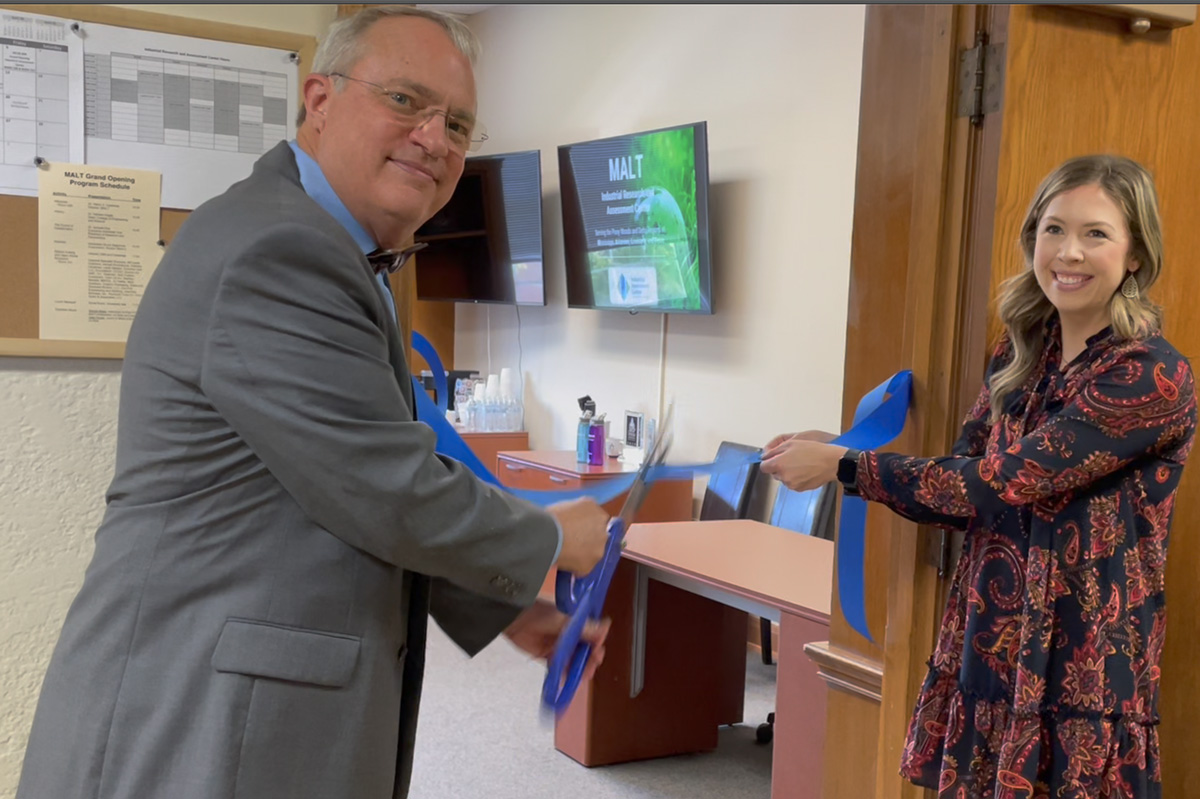 As part of the center's mission to increase the area's workforce trained in sustainable manufacturing, students will have the opportunity to participate in MALT activities, by joining the center as student researchers or enrolling in the newly developed ENGR 489A – Applied Industrial Sustainability course. These students will accompany faculty experts on their on-site visits and submit their own reports regarding cost-saving techniques that businesses can implement. Another student opportunity sponsored by the MALT is the newly founded "Sustainable Energy Club" which meets weekly during the school year and plans interactions with industry experts that share their vision for a more responsible and sustainable future.
Students involved with the center and the club learn to use and work with the most current hand-held instruments used to test manufacturing equipment for leaks, temperature issues, and gas emissions. This experience will add to their skill set, and they will be better positioned to help businesses find opportunities to make profitable and responsible changes that will make the organization run more efficiently. They will also have the opportunity to earn certifications in energy engineering from the Department of Energy.
Civil Engineering Senior and Student Lead of the MALT, Lori Hawkins, facilitated the creation of the Louisiana-based center, serving as a liaison between Louisiana Tech and the Department of Energy. She also serves as the founding president of the Sustainable Energy Club. She says she is excited to work with the center.
As the student lead for the Industrial Assessment Center, I see my role as two-fold. As a student, I have the opportunity to explore and learn about how energy is used in industrial spaces, energy patterns, and how to conserve that energy. As the Lead Student of the center, I am building a team and creating an environment for other students to learn and explore, as well. It's an exciting space to be in at Louisiana Tech and a great service to our communities and industry.
Find out whether your business qualifies for an assessment or about employment and research opportunities at the center.