COLLEGE OF ENGINEERING & SCIENCE
Along with new faces, Fall Quarter always brings a sense of adventure to the College of Engineering and Science, Louisiana Tech, and Ruston. It's nice to see the buildings filled with students eager to begin a new year of studies. We've reached the point in the quarter when students and faculty have settled into a rhythm, and first-year engineering students are well on their way to fabricating their first projects. Seeing their progress and watching them become part of the Tech community is one of my favorite things about the fall. We have you to thank for that.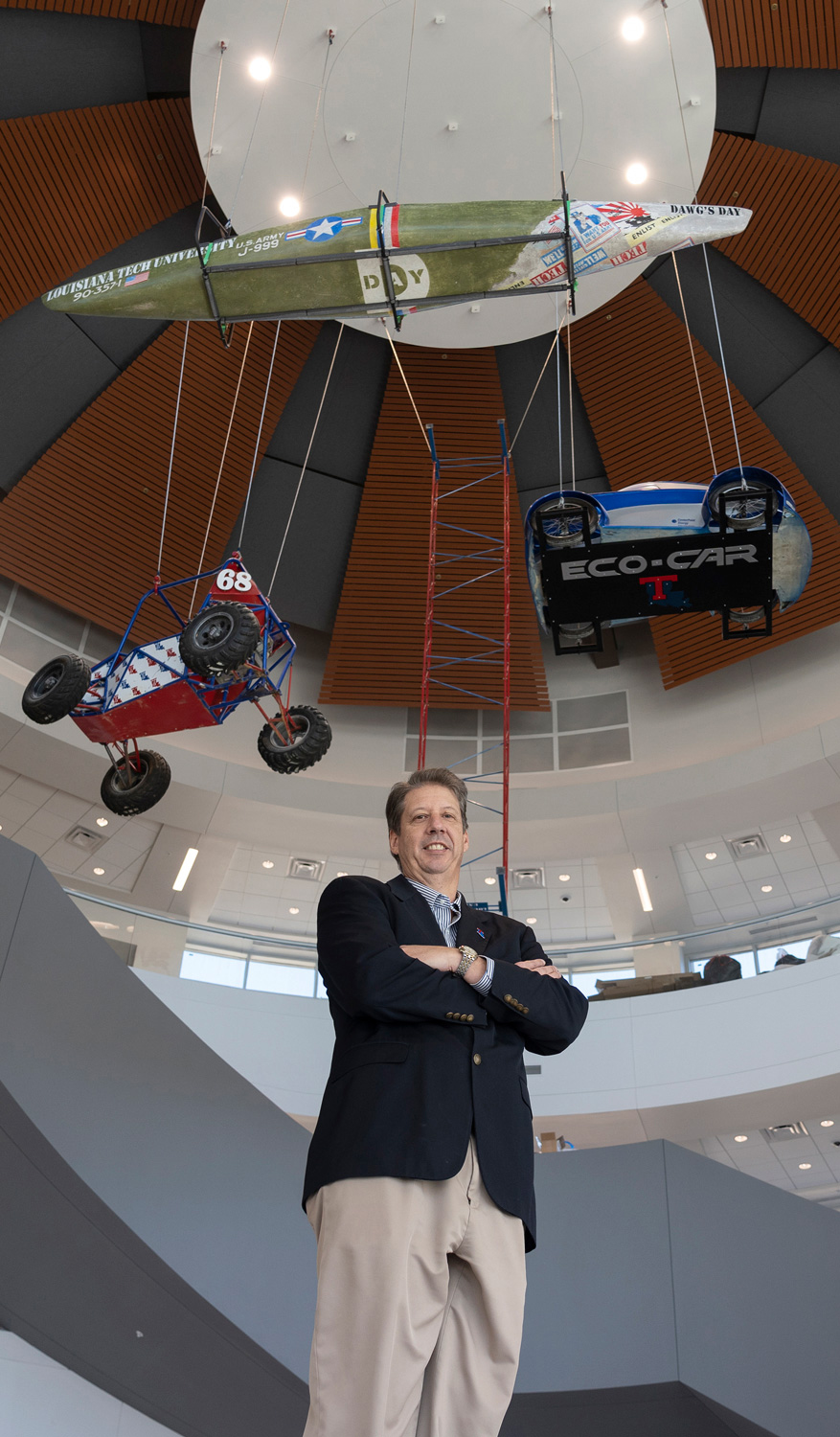 During the last academic year, our students and faculty coordinated international competitions, developed new technologies and groundbreaking theories, established a new research center, and implemented a two-day Design and Research Conference for first- and fourth-year students. Most importantly, our project- and research-based curricula continue to prepare our graduates for success in the workforce. 
The internships, mentorship, and funding you provide for our students, programs, and College are a valuable part of the COES Experience. This report will give you some insight into successes that we had in the past year – successes that your generosity helps drive. I want to thank you for your continued support and invite you to contact us to learn about opportunities for you to impact our College.
Hisham Hegab, Dean
College of Engineering and Science