COES honors outstanding students, faculty
Louisiana Tech University's College of Engineering and Science is proud to announce its 2016 Outstanding Students and Faculty. Each year, faculty and staff from the College of Engineering and Science (COES) select outstanding juniors and seniors who have excelled in academics and leadership for the College. Graduating seniors vote on the two faculty members who most influenced their educations at Louisiana Tech. These selections are announced at the annual Spring Release event.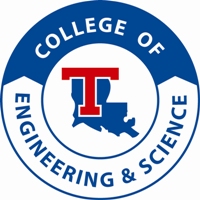 The 2016 College of Engineering and Science Outstanding Seniors are Jake Auger (mechanical engineering), Morgan Bollich (chemical engineering), Sam Helman (mechanical engineering), Evan McDougall (chemical engineering), John Owens III (computer science) and Joshua Tully (chemistry). Outstanding Juniors for 2016 are John Jacob Kraft IV (construction engineering technology), Grant Reddoch (chemical engineering), Arthur Hartie Spence II (biomedical engineering), Ethan Sullivan (nanosystems engineering),
Caylin VanHook (electrical engineering and physics) and Luke Villermin (mechanical engineering). Allie De Leo, student success specialist for the College of Engineering and Science, says that these students exhibit academic excellence and are active in community building activities outside the classroom. "We are very proud of these students and their accomplishments. These outstanding juniors and seniors not only perform well academically, but they are also very involved around campus, within our college and in the community." "These students serve as examples to current and future students in how they perform both in the classroom and in their service," added Dr. Heath Tims, associate dean of undergraduate studies for the College of Engineering and Science. "We are proud of their accomplishments and are excited to be able to honor their work. We look forward to how they will further represent Tech in the future." Outstanding Faculty in the College of Engineering and Science for 2016 are Dr. Brad Cicciarelli, senior lecturer of chemical and mechanical engineering, and Dr. Michael Swanbom, senior lecturer of mechanical engineering. "This award is very special for faculty because it is decided by the students themselves," Tims said. "It is very rewarding to be chosen from so many outstanding faculty in our College." In addition to outstanding juniors, seniors and faculty, the Engineering and Science Association awarded the COES Cup to the National Society of Black Engineers (first place), the American Society of Civil Engineers (second place) and the Society of Physics Students (third place). The ESA awarded points toward the competition to student organizations that participated in the most community outreach, attendance of national conferences and participation in special competitions hosted by the ESA Freshman Council throughout the academic year. In addition to the trophies, each organization that placed received a monetary award to put toward future events.
Written by Brandy McKnight – mcknight@latech.edu