Engineering and Science Foundation elects new officers, directors
The Louisiana Tech University Engineering and Science Foundation (ESF) is pleased to announce the election of new officers and directors for the 2016-17 academic year.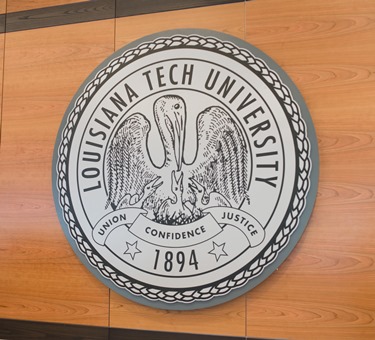 Foundation members met in Ruston last week to elect officers, directors and associate directors. Zeffrey Lucas will serve as the next president of the ESF Board of Directors. Lucas is a petroleum engineering graduate from Louisiana Tech and the former director of Wood Group PSN in Houston, Texas. He will succeed former ESF Board President Tim Petrus, executive vice president of MorningStar Partners in Fort Worth, Texas. Hilton Nicholson, founder of CyberReef Solutions in Shreveport, La., has been elected to serve as the new vice president for the board. Ernest Green, site leader of Angus Chemical Plant in Sterlington, La., was elected secretary, and Bill Bailey, president of Radiance Technologies in Huntsville, Ala., was elected to serve as treasurer. In addition to selecting officers, the Board also elected new directors and associate directors. New directors are Ray Weaver, graduate in geology and senior geoscientist and consultant of KJ Energy in Tyler, Texas; Roger Danzy, graduate in mechanical engineering and chief consulting engineer of GE Oil and Gas in Pineville, La.; Danny Rea, graduate in petroleum engineering and chief operating officer of Twin Eagle in Houston, Texas; and Daniel Filer, graduate in civil engineering and vice president of Ferrovial Agroman U.S in Austin, Texas. Jim Dixon, president and CEO of Capucom in Dallas, Texas and Laurie Hunt, chlor-alkali supply chair director of DOW Chemical Company in Midland, Mich., have been reelected to serve a second, three-year term on the Board. Sydney Johns, graduate in chemical engineering and plant services engineer of ENABLE Midstream Engineers, has been elected to associate director.
Written by Brandy McKnight – mcknight@latech.edu