Engineering and Technology Management online master's program ranked No. 1 in affordability
The Engineering and Technology Management program at Louisiana Tech University has been ranked the most affordable online engineering management degree in the United States for 2016. The SR Education Group, an education research publisher, has ranked the degree as the most affordable degree in the "2016 Most Affordable Online Colleges for Engineering Management Degrees." The group ranks schools across the nation in providing affordability in online Engineering and Management degrees and shares its findings for the top 25 schools.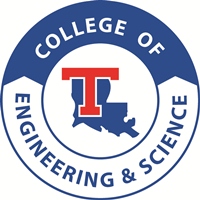 Louisiana Tech University received the number one spot with an annual tuition of $5,424, nearly $1,000 less than the second most affordable school, and more than $2,000 less than the second most affordable nonprofit university. "We work hard to offer a degree that provides technical and managerial training that prepares students for leadership roles," Dr. Beth Hegab, engineering and technology management program coordinator, said. "We are pleased that the Engineering and Technology Management degree stands out as the most affordable online degree in the nation." The Louisiana Tech Engineering and Technology Management program is open to students with a bachelor's degree from an accredited university and designed to enhance opportunities for mobility within an organization. The curriculum includes a mix of engineering and business courses to enable the graduate to be more effective in technical managerial and leadership roles in business environments and the armed forces. In addition to the ranking as the most affordable engineering management degree of 2016, the program has been ranked in the top 10 "Best Buy in Online Master's Degrees in Engineering" by GetEducated.com and was ranked in the top 20 "Top Student Rated Masters in Engineering Management Programs" for 2015 by GraduatePrograms.com. "Our University is known for its outstanding value and return on investment to our students," Dr. Hisham Hegab, dean of the College of Engineering and Science said. "The online Engineering and Technology Management program is a great option for working professionals to further their career options, and we are very pleased to see the national recognition that it continues to attract." The most affordable online engineering degrees rankings are available at
http://www.onlineu.org/most-affordable-colleges/engineering-degrees
. For more information about the Louisiana Tech program, go to
http://coes.latech.edu/engineering-technology-management/
.
Written by Brandy McKnight – mcknight@latech.edu