Civil engineering professor receives state professionalism award
Dr. Norman Pumphrey, associate professor of civil engineering and program chair of construction engineering technology at Louisiana Tech University, has received the 2017 Professional Engineer Faculty Professionalism Award from the Louisiana Engineering Foundation.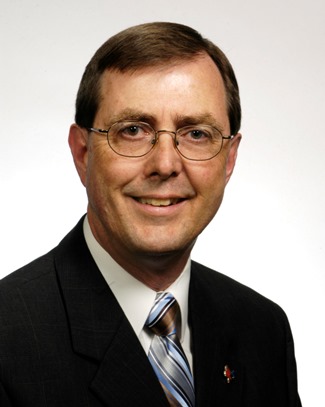 The award, which seeks to recognize faculty who encourage their colleagues and who benefit their students and the profession with the promotion of professionalism within their universities, was presented to Pumphrey at the 21st Joint Engineering Societies Conference held recently in Lafayette, Louisiana. "I was surprised and honored to receive this award from the Louisiana Engineering Foundation," Pumphrey said. "It was humbling to be included with such a prestigious group of award winners, several of whom I knew and have admired and respected over my years of dealing with them as students or practicing engineers." Pumphrey has been with Louisiana Tech for 27 years, serving as president of the University Senate in 2002-2003 and as the program chair of the civil engineering program from 2002-2004. He also served on several university and college committees and task forces throughout his tenure with Louisiana Tech, earning the Louisiana Tech Faculty Advising Award in 2002. He has been a Registered Professional Civil Engineer in Louisiana since 1991. In addition to his teaching and research, Pumphrey served as the first director of Louisiana Tech's Bulldog Achievement Resource Center (BARC) and directed Tech's Division of Basic and Career Studies, where he guided numerous undeclared undergraduate students in finding a major. He earned his bachelor of science in civil engineering in 1976, a master of science in geotechnical engineering from the Missouri University of Science and Technology (formerly the University of Missouri –Rolla) and a Ph.D. with a specialty in transportation and pavement engineering at Purdue University.
Written by Brandy McKnight – mcknight@latech.edu