Prestigious and well-earned honor for Iasemidis, named IEEE Fellow
Leonidas Iasemidis, professor and Rhodes Eminent Scholar Chair of Biomedical Engineering at Louisiana Tech University has been named an Institute of Electrical and Electronics Engineers (IEEE) Fellow. Iasemidis is being recognized for his contributions to "epileptic seizure prediction and closed-loop brain stimulation." The IEEE is the world's largest technical professional organization for the advancement of technology for humanity. The IEEE Grade of Fellow is conferred by the IEEE Board of Directors upon a person with an outstanding record of accomplishments in any of the IEEE technical fields. The total number of fellows selected in any one year cannot exceed one-tenth of one-percent of the total voting membership. IEEE Fellow is the highest grade of membership and is recognized by the technical community as a prestigious honor and an important career achievement. Through its 400,000 plus members in 160 countries, IEEE is a leading authority on a wide variety of areas ranging from electrical and electronics engineering and computer science, aerospace systems and telecommunications, to biomedical engineering and information technology. "I am deeply humbled and honored with this distinction by IEEE for my work in neural engineering and epilepsy, and I look forward to further contributions to brain research and engineering in the near future," said Iasemidis, a native of Athens, Greece.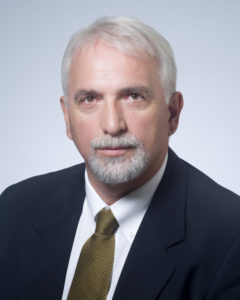 "Dr. Iasemidis is highly deserving of this recognition from IEEE. He is one of our leading researchers in the College and is making outstanding contributions in neural engineering research," Hisham Hegab, dean of the College of Engineering and Science at Tech, said. Iasemidis is the director of Tech's Center for Biomedical Engineering and Rehabilitation Sciences, founder and director of the Brain Dynamics and EEG Labs at Tech, and the principal investigator for the Neuronal Networks in Epilepsy and Memory consortium supported by a recent $6 million multi-institutional and interdisciplinary National Science Foundation Established Program to Stimulate Competitive Research grant which was awarded to Tech for probing and understanding the brain's micro and macro dynamics of seizure and memory networks. Iasemidis's work with epileptic seizure prediction has resulted in novel methodologies and advanced signal processing techniques to monitor, process, and model the electric and magnetic activity recorded from the brain to provide timely warning and intervention to avert catastrophic brain events like epileptic seizures, strokes, migraines, sleep apnea, and other medical emergencies. Iasemidis's papers in brain research have received more than 2,000 citations since 2012 and nearly 6,000 citations overall. In addition to his positions at Tech, Iasemidis is a professor emeritus at Arizona State University, an adjunct professor of neurology at the Louisiana State University Health Sciences Center, and an adjunct professor of neurosurgery at the University of Arkansas Medical Sciences. He is also a Fellow of the American Institute of Medical and Biological Engineers, a Fellow of the National Academy of Inventors, an Associate Editor for the "Annals of Biomedical Engineering," a member of the editorial board of Epilepsy Research, and member of the IEEE Technical Committee on Biomedical Signal Processing. His research has been sponsored by the National Institutes of Health, the National Science Foundation, the U.S. Department of Defense, the Veterans Administration, the American Epilepsy Research Foundation, the CURE Foundation, and the Whitaker Foundation. Iasemidis earned his doctorate and master's degree in biomedical engineering, along with a master's degree in physics, from the University of Michigan. He earned his undergraduate degree in electrical engineering from the National Technical University of Athens in Greece. He pursued a post-graduate degree in electrical engineering at Brown University and completed postdoctoral training in the Department of Neurology and the Biomedical Engineering Program at the University of Michigan. Dedicated to the advancement of technology, the IEEE publishes 30 percent of the world's literature in the electrical and electronics engineering and computer science fields and has developed more than 1,300 active industry standards. IEEE sponsors or co-sponsors nearly 1,700 international technical conferences each year. To learn more about IEEE or the IEEE Fellow Program, please visit
ieee.org
.
Brandy McKnight,
mcknight@latech.edu
, 318.257.2072.