'Cognitive control' spotlighted in 'New Frontiers' series set for Feb. 19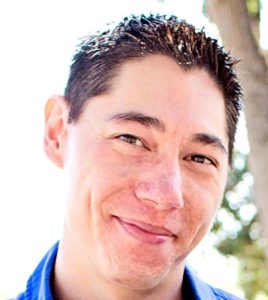 Louisiana Tech's New Frontiers in Biomedical Research Series continues with a presentation from Dr. Derek Nee, an assistant professor in the Department of Psychology at Florida State University. Presentation:
"Prefrontal Cortex Dynamics Supporting Cognitive Control"
Monday, February 19, 3:30 p.m., University Hall; reception to follow.
This lecture is open to the public; members of the community are encouraged to attend.
Nee's visit is sponsored by Louisiana Tech University.
Nee's research explores the neural underpinnings of cognitive control and working memory, using fMRI and transcranial magnetic stimulation (TMS). His work in cognitive control examines the nature in which the functional organization of the prefrontal cortex supports the influence of goals and contexts to guide deliberate control over behavior. His focus in the working memory domain is in understanding how the coordination of multiple brain structures supports the transformation of percepts into thoughts, and the dynamic trajectory those thoughts take in the mind. He received his B.A. in computer science and cognitive science from Dartmouth College and his Ph.D. in psychology from the University of Michigan. He completed post-doctoral fellowships at Indiana University with Joshua Brown, and the University of California, Berkeley with Mark D'Esposito. This is the fifth year of the New Frontiers in Biomedical Research Seminar Series that brings internationally recognized scientists to Louisiana Tech to visit with students, faculty, and staff. The series has led to new collaborations for our faculty and summer research and graduate school opportunities for our students. The series has also demonstrated the interdisciplinary nature of research and has grown to include presentations on visual communication in the form of medical illustration. The series has created an opportunity to introduce Louisiana Tech and the surrounding community to faculty from other universities across the country, both to share and to enhance our resources.