Louisiana Tech University to offer REUs in epilepsy and memory research
Louisiana Tech University is recruiting undergraduate students nationwide to participate in the 2020 Neuronal Networks in Epilepsy and Memory (NeuroNEM) research experience for undergraduates (REU).
NeuroNEM's REU program is open to undergraduate students from EPSCoR states (states and territories with active Established Program to Stimulate Competitive Research grants) who are U.S. citizens or permanent residents, have completed at least one year of college and will not graduate before the start of the REU, and have at least a 3.25 grade point average.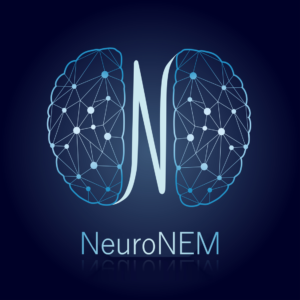 Students who are accepted to the program will spend 9 weeks in the summer of 2020, from May 25 through July 26, immersed in brain dynamics research projects. They will collaborate with experts in the study of neuronal networks that are susceptible to epileptic seizures and have impaired memory. The program, currently in its fourth year and supported by funds from the National Science Foundation, will provide students with tools and resources to pursue research in biology, engineering, mathematics and psychology.
Dr. Leon Iasemidis, Louisiana Tech professor of biomedical engineering, director of the Center for Biomedical Engineering and Rehabilitation Services, and NeuroNEM grant principal investigator, says that the program is particularly useful for STEM students who seek to participate in state-of-the-art interdisciplinary research and most probably plan to continue their education beyond undergraduate studies. "Students that participate in the NeuroNEM program get specialized research experience, which can make a significant difference in being accepted into a graduate program."
The REU program provides financial support, educational and career-advancing opportunities, with hands-on graduate-level laboratory research experience, lectures, and guidance by dedicated mentoring faculty and research staff at universities across three states: Louisiana (Louisiana Tech), Alabama (University of Alabama at Birmingham) and Arkansas (University of Arkansas for Medical Sciences at Little Rock). Accepted students will receive a stipend, a housing allowance and a meal allowance.
The application deadline is Feb. 14, 2020; applications must be submitted through the project website by the deadline for full consideration. Please contact Dr. Katie Evans, associate dean for the College of Engineering and Science strategic initiatives, director of mathematics and statistics, and director of the Integrated STEM Research Center, with any questions you have.
*EPSCoR States and Territories include Alabama, Alaska, Arkansas, Delaware, Guam, Hawaii, Idaho, Kansas, Kentucky, Louisiana, Maine, Mississippi, Missouri, Montana, Nebraska, Nevada, New Hampshire, New Mexico, North Dakota, Oklahoma, Puerto Rico, Rhode Island, South Carolina, South Dakota, U.S. Virgin Islands, Vermont, West Virginia, and Wyoming.