COLLEGE OF ENGINEERING & SCIENCE
Biomedical Engineering at Louisiana Tech University
Who Are Biomedical Engineers?
Biomedical engineers use traditional engineering expertise to enhance medical care and solve problems in biology and medicine. This field is an excellent fit for students who are interested in using biology, chemistry, mathematics, and technological advancements to improve human health and quality of life.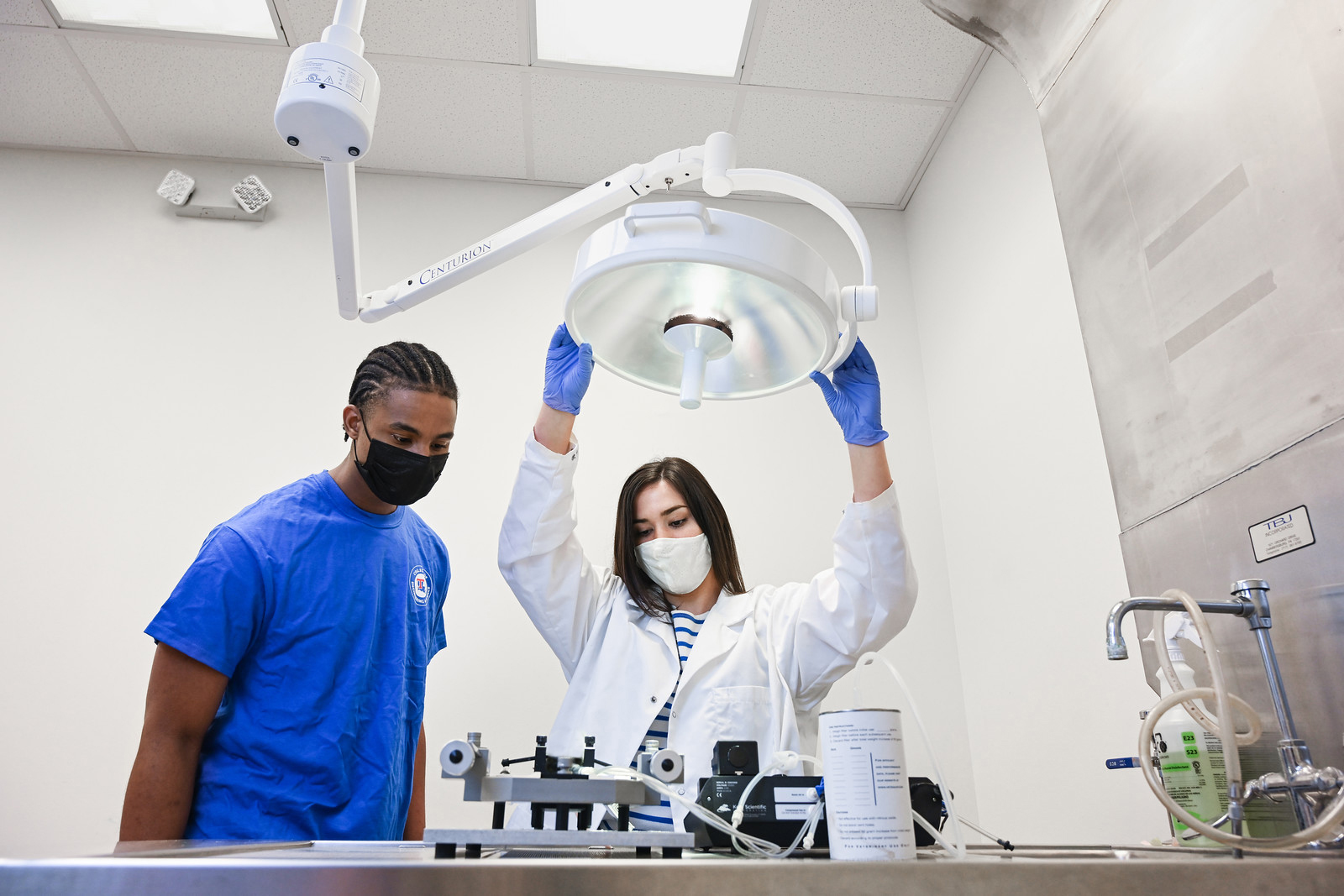 What Can Louisiana Tech Biomedical Engineers Do?
Graduates of Louisiana Tech's Biomedical Engineering program fill industry positions in fields such as medical device development, project engineering, biotech, and research and development, in addition to working in clinical and rehabilitation engineering positions.
Our graduates can go into industry, or further their education in professional schools, including medical, pharmacological, dental, physical therapy, occupational therapy, and even law schools, while others attend graduate programs in various areas of biomedical engineering – biomechanics, biomaterials, and bioinstrumentation.
Thanks in part to the project that students develop and build in the College of Engineering and Science Research and Design Conference, many graduates identify biomedical technologies that are missing from the marketplace and become biomedical technology entrepreneurs.
Mathematics
Calculus
Differential Equations
Sciences
Chemistry and Labs
Physics
Human Anatomy and Physiology
Engineering
Electrical Engineering & Circuits
Statics and Mechanics of Materials
Thermodynamics
Biomedical Engineering
Biomechanics
Biomaterials and Lab
Bioinstrumentation and Lab
Medical Device Design and Senior Lab
Signals and Systems
Fluid Mechanics and Mass Transport
Physiological Control Systems
Animal Physiology Lab
What Can Biomedical Engineering Students Expect at Louisiana Tech?
The Louisiana Tech Biomedical Engineering program was the first in the state and is one of the oldest ABET-accredited biomedical programs in the country. As a Louisiana Tech Biomedical Engineering student, you'll begin your college education with the hands-on Living with the Lab curriculum. This curriculum will give you knowledge and skills beyond textbooks during your first year. At the end of the year, you'll choose a project and create your own prototype. You'll continue to get hands-on experience throughout your four-year curriculum. Courses include biomechanics, bioinstrumentation, medical device design, biomaterials, and tissue engineering. You'll also have the opportunity to participate in research through the Center for Biomedical Engineering and Rehabilitation Science, focusing on cellular neuroscience, biosensor/bionano-tech, biomaterials, and more.
Your hands-on experience culminates in a year-long senior design project. This project connects you with industry partners to solve a problem related to biomedical engineering. You and your project team will improve upon or create a solution or product to meet industry needs. These real-world interactions give you insight and hands-on experience with the workforce.
Do You Like Science and Art?
Visual Integration of Science Through Art (VISTA) is an interdisciplinary minor at Louisiana Tech University that is coordinated through three colleges: the College of Engineering and Science, the College of Liberal Arts, and the College of Applied and Natural Science. VISTA prepares students for graduate school and careers in medical illustration.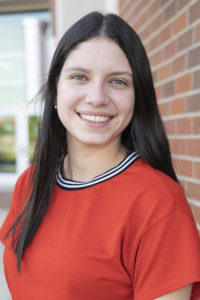 My favorite part of the Biomed program has been the ease of getting involved in biomedical engineering research. Through research, I am able to help find solutions to medical challenges. I love beingable to apply what I learned in class in different research experiments.
Undergraduate Studies Office: 318.257.2842
Follow Us on Instagram, Facebook, LinkedIn, and Twitter @LATechCOES and on YouTube @COESLouisianaTech.