COLLEGE OF ENGINEERING & SCIENCE
Construction Engineering Technology at Louisiana Tech University
Who Are Construction Engineering Technologists?
Construction engineering technologists are leaders at the forefront of creating the infrastructure we drive on and live and work in. They ensure that projects are on time, are within budget, and meet the goals set during the planning process.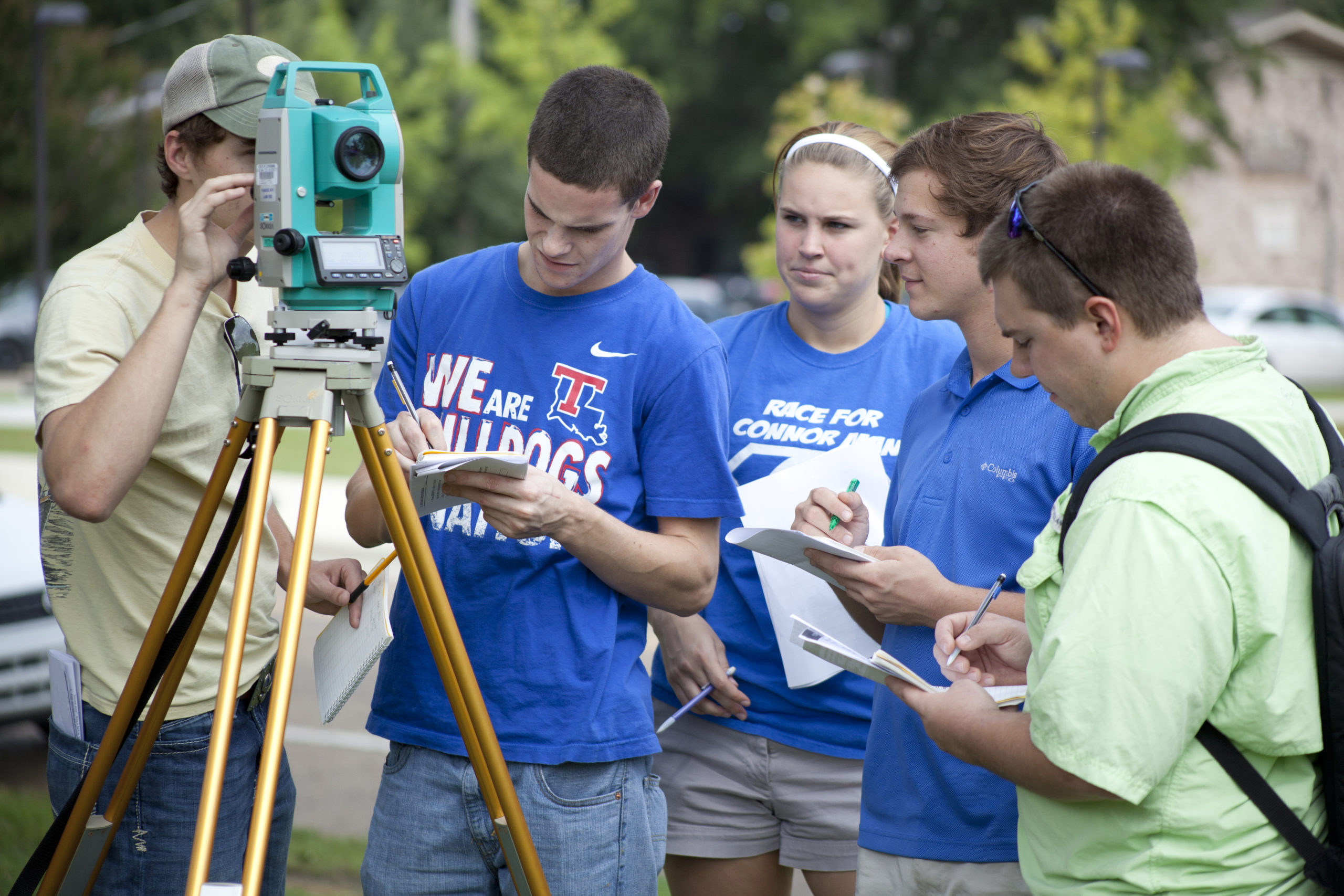 What Can Louisiana Tech Construction Engineering Technologists Do?
Louisiana Tech's Construction Engineering Technology program gives students experience with surveying equipment and a thorough understanding of theories that drive innovation in construction and
surveying. Most of our graduates go directly to work in the field, providing leadership in private and public sector construction.
Many of them spend their careers on job sites, working in the field, interfacing with work crews and contractors, building roads, bridges, buildings, and levees, and managing the installation of utility systems. Graduates of this program find success in heavy highway transportation, construction, utility, oil and gas, renewable energy, public works, and even biology, chemistry, and physics businesses.
Alumni work with companies like Austin Bridge and Road, Boh Bros. Construction Co. LLC., Dashiell Corporation, Halliburton, Rogers Manufacturing Corporation, SSi Design-Build Constructors, The Dow Chemical Company, Terrebonne Parish Consolidated Government, Trade Construction, LLC, and Whiting-Turner Contracting Company.
Mathematics
Algebra
Trigonometry
Applied
Calculus
Basic Statistics
Engineering
Surveying
Force and Stress Analysis
Hydraulics
Soil Mechanics
AutoCAD
Construction Materials
Reinforced Concrete
Structural Analysis and Design
Timber and Steel
Capstone Project
Construction Management
Construction Equipment and Methods
Project Planning
Contracts
Specifications Estimating
Business
Economics
Engineering Economics
Business Law
Management
Accounting
What Can Construction Technology Engineering Students Expect at Louisiana Tech?
A four-year degree in Construction Engineering Technology will prepare you to manage construction projects, including large-scale projects that improve communities. You'll be prepared to manage
construction teams, budgets, and plans and have the opportunity to earn a certificate in surveying through guided courses.
As a Louisiana Tech Construction Engineering Technology student, you'll get hands-on experience using field equipment and estimating and bidding on projects. Student organizations like the Associated General Contractors of America, the North American Society for Trenchless Technology, and the American Society of Civil Engineers provide avenues for you to attend professional conferences, compete in hands-on activities, and network with world-renowned industry leaders. You'll also have the opportunity to participate in research through the Trenchless Technology Center, which focuses on underground utilities.
You'll spend your senior year working with a team to estimate and bid on a large-scale project and present your work to industry sponsors at the College of Engineering and Science Design and Research Conference.
Are You Interested in Becoming a Licensed Surveyor?
The Construction Engineering Technology Surveying Option will expand your career opportunities. With the surveying option, you will be prepared to become a Louisiana Professional Land Surveyor. You'll also have the chance to earn a minor in Business Administration with just a few additional courses.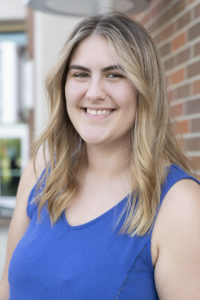 I chose Louisiana Tech because, from my first tour, it was clear that at Tech, I'd be part of a family of Bulldogs, and the College of Engineering and Science faculty genuinely cared about my future and where I would go in life. I love the Construction Engineering Technology program because of the wide range of opportunities it can give me in life. There are so many different opportunities that fit anything you want to do: from something underground like laying pipes to leading construction on the tallest skyscrapers.
Undergraduate Studies Office: 318.257.2842
Follow Us on Instagram, Facebook, LinkedIn, and Twitter @LATechCOES and on YouTube @COESLouisianaTech.