COLLEGE OF ENGINEERING & SCIENCE
Electrical Engineering at Louisiana Tech University
Who Are Electrical Engineers?
Electrical engineers are problem solvers who use their skills to keep businesses in the energy, manufacturing, and communications systems sectors running smoothly. Electrical engineering might be the right fit for you if you have good critical thinking and problem-solving skills and are detail-oriented.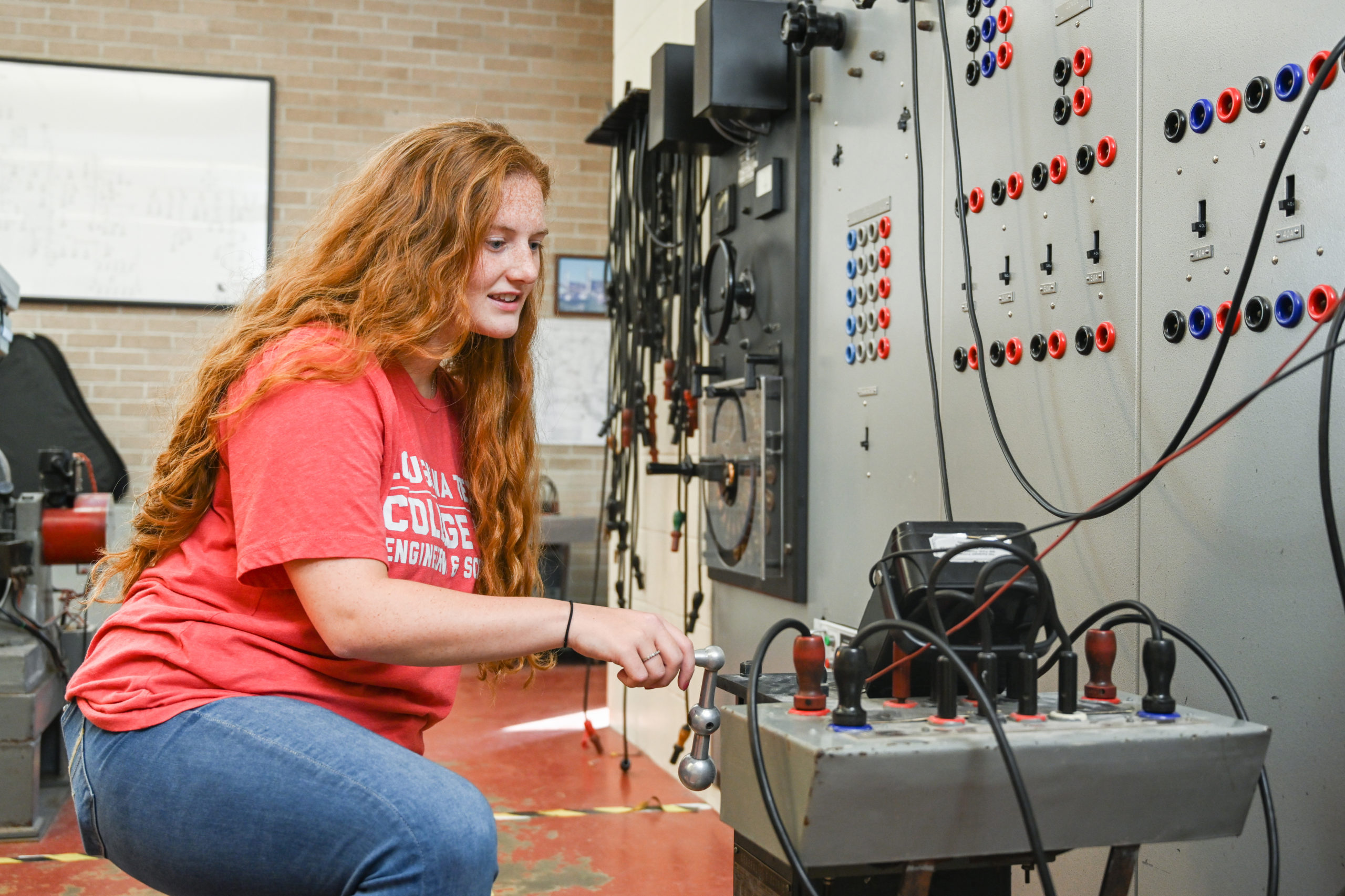 Mathematics
Calculus
Differential Equations
Numerical Analysis
Sciences
Chemistry 101
Chemistry 101 Lab
Physics, Biology
Engineering
Electrical Engineering & Circuits
Statics and Mechanics of Materials
Thermodynamics
Electrical Engineering
Electrical Circuits
Electric & Magnetic Fields
Electronics
Linear Systems
Digital Signal Processing
Solid State Devices
Electrical Engineering Design
Microprocessors
Digital Design
Senior Options
Automatic Control Systems
Power Systems
Communication Systems
Integrated Circuits
Directed Electives
Digital Control Systems
Electric Machinery & Power Electronics
Digital Communication Systems
Optoelectronics
Embedded Systems
Information Theory
Contact us to learn about other directed elective options.
What Can Louisiana Tech Electrical Engineers Do?
Because of Louisiana Tech's interdisciplinary, hands-on curriculum, electrical engineers who earn a degree from Tech are well-prepared for work in various fields, and many have jobs by graduation. Louisiana Tech graduates work for utility companies, government agencies, manufacturing companies, defense contractors, electronics developers, and aerospace companies.
The hands-on curriculum prepares students with technical expertise while giving them the soft skills necessary for success. Students graduate with collaboration, communication, and presentation skills
that position them for leadership in the workforce.
Alumni of this program work with government agencies and high-profile companies around the world, including AEP Swepco, Entergy, the National Security Administration, Sandia National Laboratories, NASA, Savannah River National Laboratory, Graphic Packaging, Raytheon, Texas Instruments, Intel, Lockheed Martin, and SpaceX.
What Can Electrical Engineering Students Expect at Louisiana Tech?
As a student in Louisiana Tech's Electrical Engineering program, you'll start your college education with the immersive, project-based Living with the Lab course series, during which you'll develop an
understanding of engineering principles through hands-on learning.
During your first year, you'll build multiple prototypes, including a unique project that you and a team will present at the College of Engineering and Science Design and Research Conference. You'll participate in the Conference again your senior year when you present a senior capstone project with a team.
The Electrical Engineering curriculum will provide you with opportunities to learn about all aspects of electrical engineering. Our faculty teach guided courses on many topics, and you'll tailor your senior-year coursework to specific areas that interest you. Many of our classes have supplemental labs and design projects that will allow you to make workforce-level decisions. You'll also have the opportunity to work on research projects in areas such as designing and developing energy storage systems, assisting electrical utilities in protecting the grid, and designing antennas and electronics.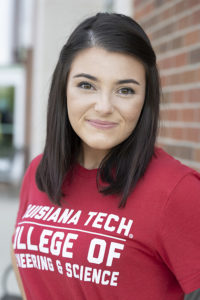 The knowledge and skills I have developed from the program have been critical to my performance in my internships. Specifically, the impact the program has had on the development of my problem-solving skills has been invaluable. The ability to take the foundation the program has provided me and apply it to the variety of real-
world problems I have worked on has truly improved my performance in the field. Apart from the academics, I cannot speak highly enough of the passion the professors have for their students. The faculty has gone above and beyond to make a connection with each student and to ensure they are getting the most they can from the program. I look forward to taking the knowledge and experiences the Louisiana Tech Electrical Engineering Program has granted me into my future career!
Undergraduate Studies Office: 318.257.2842
Follow Us on Instagram, Facebook, LinkedIn, and Twitter @LATechCOES and on YouTube @COESLouisianaTech.