COLLEGE OF ENGINEERING & SCIENCE
Industrial Engineering at Louisiana Tech University
Who Are Industrial Engineers?
Industrial engineers optimize complex processes, systems, and organizations. Industrial engineers use engineering and business skills to make informed decisions by applying industrial engineering fundamentals to interactions between people and processes. They design and improve processes so they run efficiently with minimal waste or defects. Industrial engineers focus less on physics-based analysis and design and more on systems-level performance analysis. Simply put, industrial engineers improve the efficiency and profitability of organizations and processes.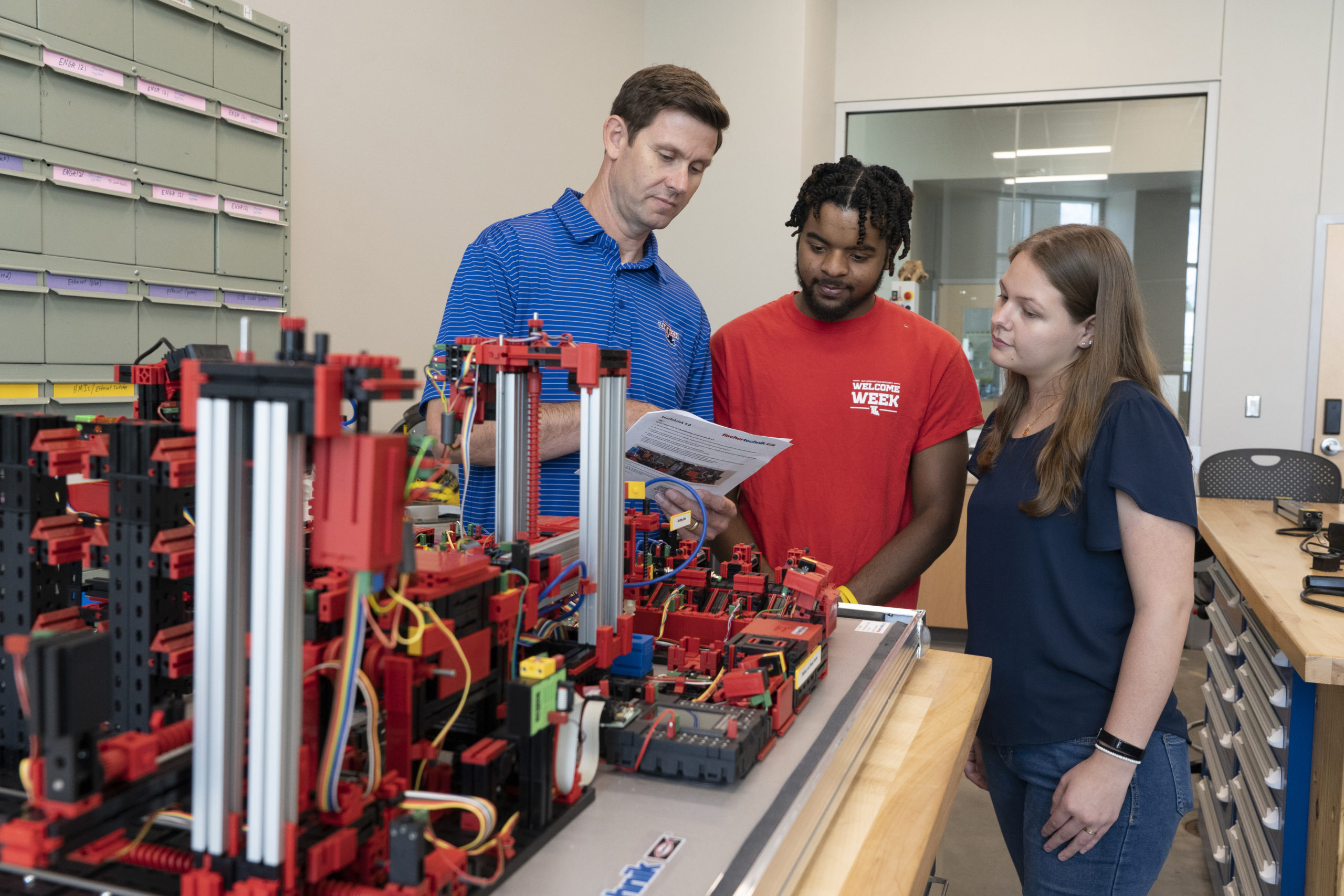 What Can Industrial Engineering Students Expect at Louisiana Tech?
The Industrial Engineering program is accredited by the Engineering Accreditation Commission (EAC) of ABET, abet.org and has a good reputation for producing graduates who are industrious, loyal, and well-qualified for engineering and/or management practice or continued study at the graduate level. The program is noted for its dedicated faculty, high level of student-faculty interaction, strong curriculum, good placement record, and strong ties with area industries. Many of our alumni attribute their professional success to the care and concern offered by the Industrial Engineering faculty during their college years. The high-quality educational experience that our students receive is indicated by the high ratings (over 96% positive) given by our graduates when asked whether they are satisfied with their Industrial Engineering education at Louisiana Tech University and whether they would recommend the program to others.
Statistics
Highest Job Growth per Capita among All Engineering Majors
10:1 Student/Faculty Ratio
Average Starting Salary for Louisiana Tech B.S. Industrial Engineering Graduates 2021-22 in Dollars
Average Mid-Career Salary for Industrial Engineers in the U.S. in Dollars
Certifications
Students in Louisiana Tech's Industrial Engineering program have the opportunity to earn Six Sigma and Lean certifications as they complete their degrees. These certificates enhance professional skills and improve a student's marketability for competitive positions with organizations and companies.
Six Sigma Green Belt
This certificate is built into the Industrial Engineering curriculum. A student gets the certificate by earning a B or better in Engineering Statistics I and II. According to Indeed.com, the median salary for an industrial engineer with a Six Sigma Green Belt is $95,261.
Six Sigma Black Belt
All industrial engineering graduates who take the Six Sigma Black Belt Project course will earn this certificate. According to Indeed.com, the median salary for industrial engineers with Six Sigma Black Belt certification is $126,551.
Lean Certification
This certificate is built into the program curriculum, and any student who makes a B or better in Lean Manufacturing Systems will receive it. According to Indeed.com, the median salary for a certified Lean Specialist is $81,574.
Lean Six Sigma
Any student who completes the Industrial Engineering curriculum and the Six Sigma Black Belt Project course will earn this certification. According to Indeed, the median salary for a Certified Lean Six Sigma Specialist is $110,257.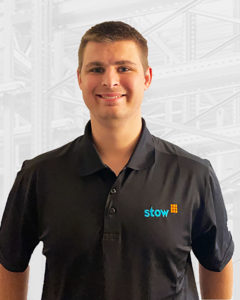 Since graduating from Louisiana Tech's Industrial Engineering program, I have joined the materials handling industry (currently as a solution development engineer), traveled the world for work, and pursued my education further: all opportunities that arose from completing this program.
While there are many industrial engineering programs in the country, Tech's has one of the highest returns on investment when compared to programs at other universities. However, the reason I chose Louisiana Tech's Industrial Engineering program is because of its unique hands-on, project-based curriculum, which is perfect for people who love to learn and solve challenging problems and are willing to work hard to build a foundation that will support them for the rest of their careers. Pursuing this degree is one of the best decisions I've made.
Undergraduate Studies Office: 318.257.2842
Follow Us on Instagram, Facebook, LinkedIn, and Twitter @LATechCOES and on YouTube @COESLouisianaTech.