COLLEGE OF ENGINEERING & SCIENCE
Physics at Louisiana Tech University
Who Are Physicists?
Physicists are science and math experts who conduct measurements and analyze data to learn about the laws of nature. They make and test scientific models and develop tools and testing methodologies that change our understanding of the world and enable changes that improve and even save lives. If you question, observe, and methodically test your observations, physics might be the right fit for you.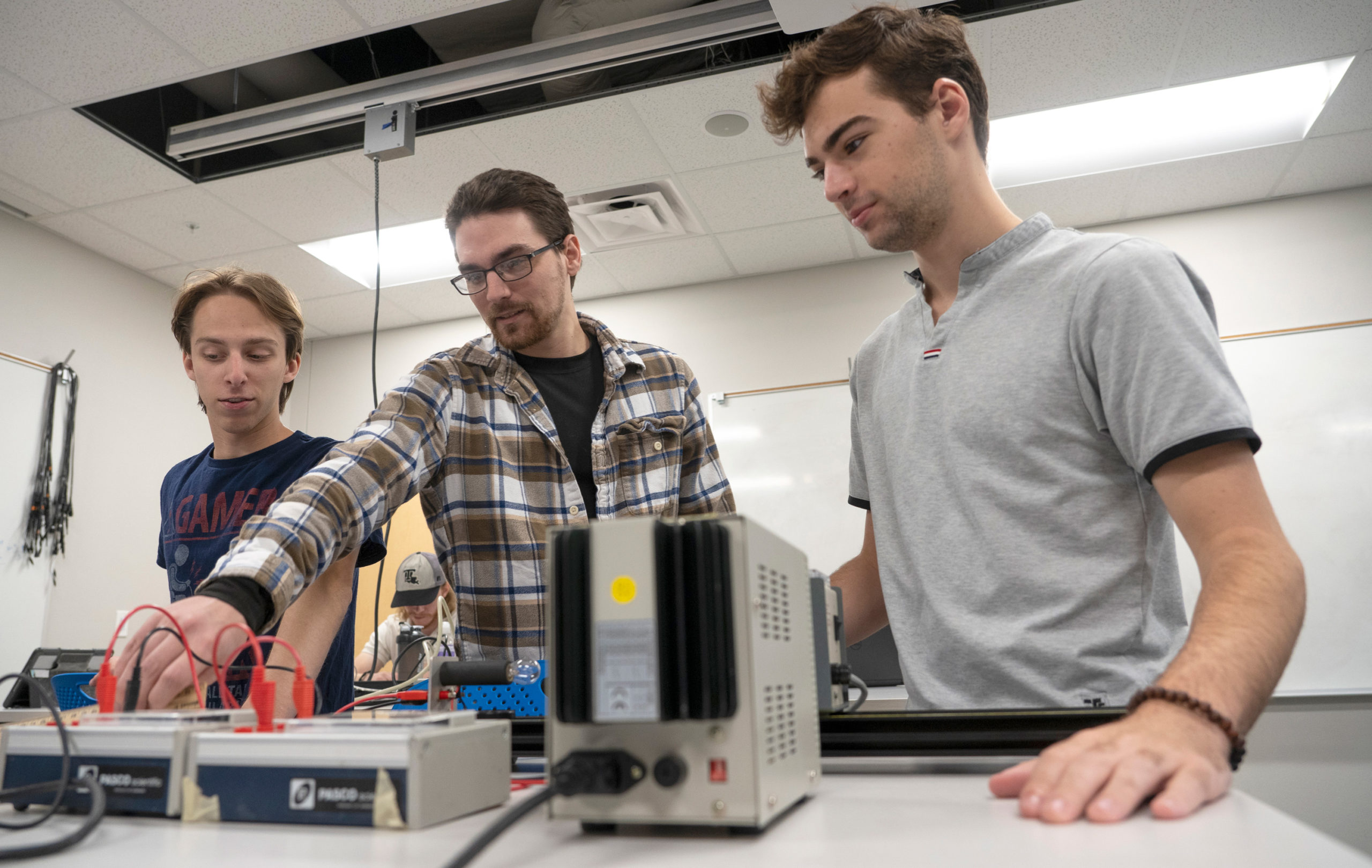 What Can Louisiana Tech Physicists Do?
Louisiana Tech's Physics program provides students with fundamental knowledge of the laws of nature, from the sub-nanoscopic world of nuclear and quantum physics to the universe as a whole. A physics education gives students a diverse set of skills, including experience with experimental techniques, computational modeling, data acquisition and analysis, collaboration, communication, and critical thinking skills.
A physics degree is a platform to launch a career anywhere in the world. Graduates of the program work in a variety of jobs like research and development, information technology, financial services, and teaching. Many graduates choose to further their education, earning graduate degrees in physics, astronomy, or engineering, or professional degrees in medicine, dentistry, pharmacy, or medical physics.
Alumni from the Louisiana Tech Physics program work at universities, primary and secondary schools, national labs, government agencies, and health institutions. Recent graduates have gone to work for state agencies involved in testing and certifying radiological labs and equipment, oil companies doing geophysical testing and modeling, and tech companies like Amazon, and attend prestigious graduate schools, including Stoney Brook, Georgetown, and Texas A&M.
Mathematics
Pre-Calculus
Calculus and Differential Equations
Science*
General Chemistry and Labs
Fundamentals of Biology
PHYSICS
Introductory Physics with Labs
Physics for Engineering and Science and Labs
Thermodynamics
Optics and Lab
Modern Physics and Labs
Quantum Mechanics
Physical Mechanics
Electricity and Magnetism and Lab
Advanced Electronic Lab
Undergraduate Research and Capstone Project
*Some advanced science and math courses may be required in addition to those listed above and will vary depending on the track chosen and the career interests of the student.
What Can Physics Students Expect at Louisiana Tech?
The program was recognized by the U.S. News and World Report for its global research and reputation, and as a Louisiana Tech Physics student, you'll have opportunities to work with world-renowned physicists. You'll learn fundamental physics, advanced mathematics, chemistry, and computer programming through a mix of theoretical classes and hands-on laboratories in small classes with award-winning faculty.
In the Physics program, you'll make your own path by adding minors and second majors, or you may opt for the Medical Physics emphasis, which will prepare you for the highly lucrative field of Medical Physics and even for medical school. If teaching is your passion, you can get certified through UTeachTech, which will prepare you to teach high school physics.
In addition to hands-on laboratory experiences, you'll have opportunities to work on cutting-edge projects associated with the Multiscale Genome Organization of the Biophysical Society, the CERN Large Hadron Collider, the Jefferson Accelerator, or the U.S. Department of Defense. You'll have so much experience in research and lab settings that you'll present a senior research project at the College of Engineering and Science Design and Research Conference. By graduation, you will be prepared for a career in scientific research, teaching, research and development, technology, finance, or management.
Are You Interested in a Medical Career?
Louisiana Tech's Medical Physics emphasis provides a path to an underpopulated and lucrative field of medical physics while preparing you for careers in other medical fields or physics-related fields. In this emphasis, you'll receive additional training in chemistry and biology and have the chance to research with professionals at the Willis-Knighton Cancer Center.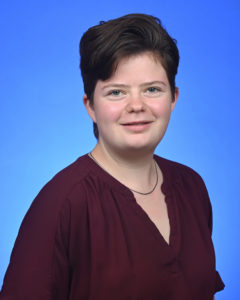 Physics at Tech is a great experience. While still being within the larger College of Engineering and Science, Physics is a smaller program, and you can get to know most of the other students and faculty. This has resulted in a lot of opportunities for me to be involved in research, organize events, be a teaching assistant for labs, lead summer camps, and be an officer in the Society of Physics students, all while being an undergraduate student. Additionally, while some physics classes are hard, the small upper-level class size means that students can get the help they need to succeed if they're willing to put in the time to seek it. I encourage anyone who is interested in a personalized STEM (science, technology, engineering, and mathematics) program to consider physics!
Undergraduate Studies Office: 318.257.2842
Follow Us on Instagram, Facebook, LinkedIn, and Twitter @LATechCOES and on YouTube @COESLouisianaTech.