Chemistry professor receives international award for sugar research
Dr. Marsha Cole, lecturer of chemistry at Louisiana Tech University, has received the International Frank M. Chapman Memorial Poster Award for her research in the sugar industry.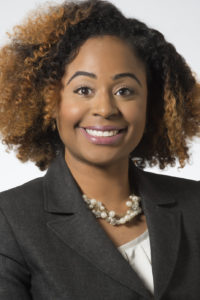 Cole received the award from the Sugar Industry Technologists for her research into the "Development of a Factory/Refinery Method to Measure Total, Soluble, and Insoluble Starch in Sugar Products." Cole says she is honored by the recognition. "To know that I have contributed intellectually in a way that will further advance sugar processing and analysis, while laying the foundation for future young scientists in an industry seemingly saturated with sugar specialists, is breathtaking, and I am humbled that they see this potential in me," she said. The method Cole developed is the first accurate starch analysis for the sugar industry. The research, a collaboration with Dr. Gillian Eggleston, research chemist for the United States Department of Agriculture Southern Regional Research Center, and Ms. Deriesha Gaines, biological science technologist at the research center, has produced the first industrial starch method to measure the total, soluble and insoluble starch in sugar factory products. To further this groundbreaking research, Cole and her team of four undergraduate students William Morris, Sydney Folse, Victoria Fontenot and Madeline Stine, continue to work with the problem and have produced significant results in sugar-based research that will be shared with the American Sugar Cane League of the USA next month. "I am excited to continue working on sugar-based research at Tech with undergraduate students," Cole said. "It is my goal to show them how applied chemistry can mitigate industrial and consumer-based challenges in areas spanning processing and engineering to cosmetic and pharmaceutical applications." "We are excited for Dr. Cole to receive this international recognition by industry," Dr. Hisham Hegab, dean of the College of Engineering and Science said. "She is a relatively new faculty member and is already having a significant impact for our College and students. Her work provides a unique research opportunity for our students to gain relevant experience for their future careers." Cole received her doctorate in Bio-Analytical Chemistry from Louisiana State University and her Bachelor of Science in Chemistry from Grambling State University.